With the official launch of the JioPhone 2, it has been confirmed that WhatsApp will finally make its way on KaiOS phones, and HMD Global's Chief Product Officer Juho Sarvikas published a Twitter post in which he confirmed that even the new banana phone Nokia 8110 will get the support to the most used messaging app. In case you do not know, WhatsApp has only been available on Android, iOS and Windows Phone in the last period, and it has been dismissed for every other OS. But soon it will come again on another operating system, and it is an OS dedicated to old-school feature phones.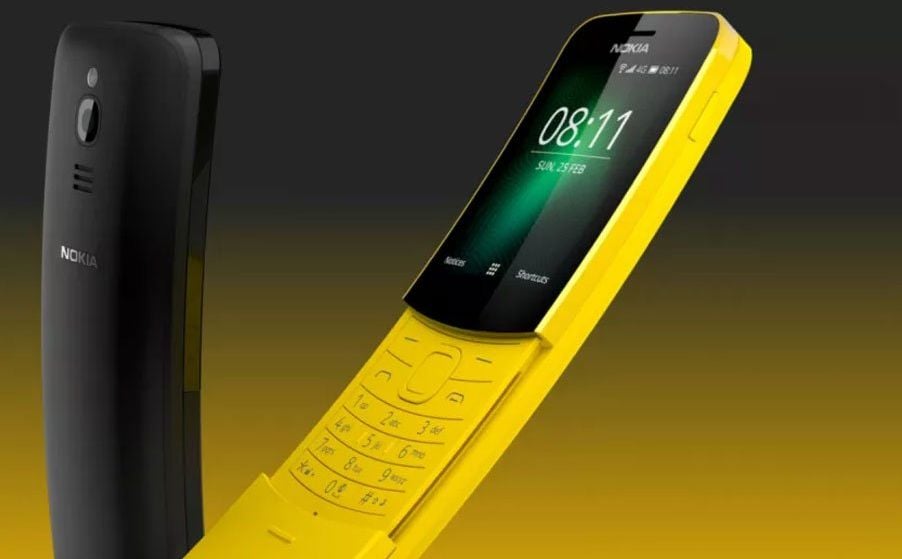 KaiOS is a fork of Firefox OS on which Google has invested $22 billion to bring several of its most important apps. Soon, it will be possible to use WhatsApp even on feature phones like Nokia 8110 which boast an important advantage over traditional smartphones. We are referring to the battery life, as without a big touchscreen display and with low-end components, they can last for ages on a single charge. Juho Sarvikas has implicitly confirmed the arrival of WhatsApp on the Nokia 8110 through the tweet below.
You will only be able to use WhatsApp with the classic 3×4 keyboard of this device, but thanks to its 4G connection it will be fast and reliable. Among the other specs, the banana phone features a 2.4-inch display showing images at a resolution of 240 x 320 pixels. It has a dual-core Qualcomm Snapdragon 205 chipset, 512 MB of RAM And 4 GB of internal storage expandable with a micro SD up to 64 GB. It only has a single camera on its back with a 2 MP resolution with a flashlight and a battery with a capacity of 1500 mAh. The handset has been launched in Europe with a price tag under €100 (lastly in Italy for €89).
(via)