A report from the previous month had claimed that the LG V40 ThinQ would be arriving with five cameras. It revealed that the notch of the phone would be housing a dual selfie camera setup at the front. And, the backside of the phone will be equipped with triple camera setup. Waqar Khan who is known for making renders of upcoming smartphones has recently released LG V40 concept renders to tease the expected design of the smartphone.
The LG V40 renders show off its notched display design. The notch houses two camera sensors along with an earpiece. Since it features a notched screen, it will be offering a higher screen space than the predecessor LG V30.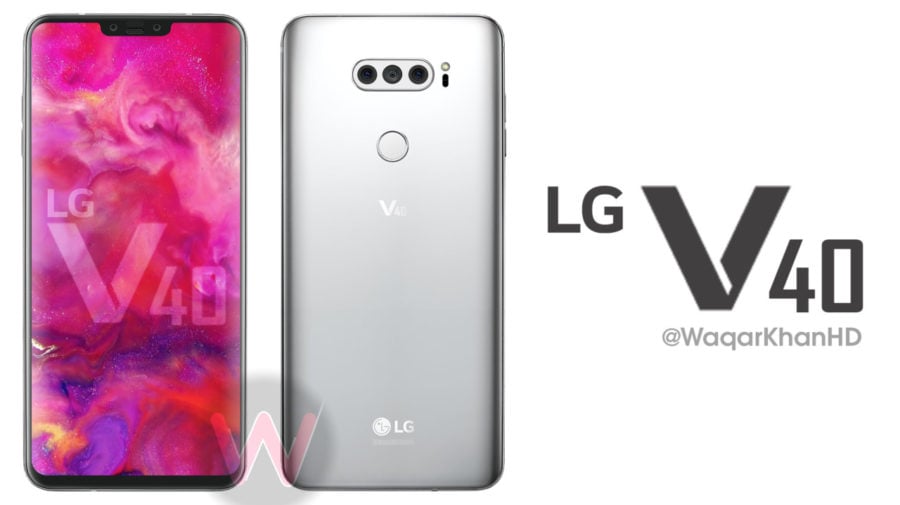 The backside of the LG V40 features a design very similar to that of LG V30. Instead of the dual camera setup, the V40 houses a horizontally arranged triple camera setup with a fingerprint scanner placed below it. The report from the previous month claims that the triple camera setup of the V40 ThinQ will include a super wide-angle lens, a standard wide-angle sensor and an unknown third sensor.
The specs of the LG V40 ThinQ are still under the wraps. The upcoming flagship phone from LG is expected to be powered by Snapdragon 845. It may possess topnotch multimedia features like the predecessor model. It is also pegged to feature proprietary Quad DAC and a dedicated button for accessing Google Assistant.
Read More: LG's new patent suggests a foldable smartphone with extendable hinge
The Samsung Galaxy Note 9 is slated to debut on Aug. 9. The LG V40 ThinQ will be one of the major rivals for Note 9. Like the predecessor V30, the V40 ThinQ is likely to get unveiled at the beginning of IFA 2018 that will run between Aug. 31 and Sept. 5. The recently unveiled V35 ThinQ was launched with $899 pricing. The V40 ThinQ is likely to priced higher than $899.
(source)