Recently, OnePlus had confirmed that the sales of the Red variant of OnePlus 6 will begin on July 16. The handset will carry a price tag of Rs. 39,999 (~$582)and will be exclusively available on Amazon India. On July 16, the retailer giant will begin the Amazon Prime Day sale which will allow consumers to take advantage of various offers from HDFC Bank on the Red and other variants of OnePlus 6. The said bank is offering an instant discount of Rs. 2,000 (~$29) on the new color variant of the smartphone.
Some of the offers that will be available to the consumers who are looking forward to buying the OnePlus 6 are flat discount of Rs. 2,000 on when the purchase is made through HDFC credit or debit cards on EMI; Rs. 2,000 cashback on all HDFC credit card and EMI transactions who buy OP6 through Amazon India, OnePlus.in and other exclusive offline channels; and starting from tomorrow (July 10), OnePlus 6 buyers with credit cards from popular banks are eligible for no cost EMI on Amazon India.
The all new OnePlus 6 Red version that will go on sale starting from July 16 will include 8 GB of RAM and 128 GB of storage. As far as the appearance of the glossy Red variant is concerned, the company claims that it is made through a process that involves optical coating, evaporative film, six layers of glass along with an extra anti-reflective layer that makes it possible to pass more light to the lower layers of glass. There is a translucent orange layer that mixes with the lower red layer to create a glossy appeal.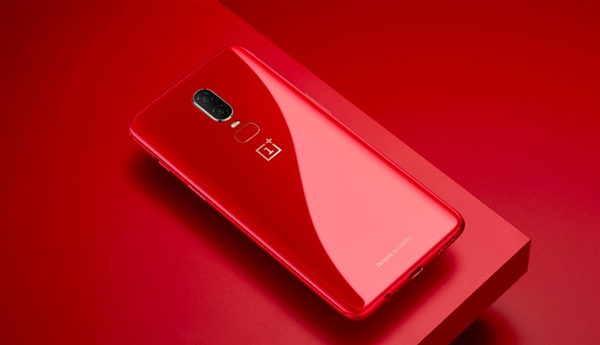 Read More: OnePlus 6 Review: A Complete Flagship
Also, beginning at 12 AM IST, OnePlus 6 Midnight Black version featuring 8 GB of RAM and 256 GB of storage will be available for buying on Amazon India with a pricing of Rs. 43,999 (~$640). The Chinese manufacturer has decided to launch this 256 GB variant owing to the success of OnePlus 6 Marvel Avengers Limited Edition that also came with the same-sized storage.
OnePlus has managed to sell one million OP6 handsets across the globe in just 22 days. This makes it the fastest selling smartphone in the history of the company. The upcoming Red variant is expected to boost the sales of the smartphone all the more across the world.