Sharp could be withdrawing from the Chinese smartphone market
Sharp, a Japan-based company re-entered the Chinese market in March last year. However, it seems that the company is again withdrawing from the market as it has removed all the content from its official Weibo account, which is China's popular microblogging platform.
Also, the CEO of the company's mobile phone division, Luo Zhongsheng's designation stated on Weibo now says "senior communication digital blogger" and the last update from him was last month, further indicating that the company is leaving China's market.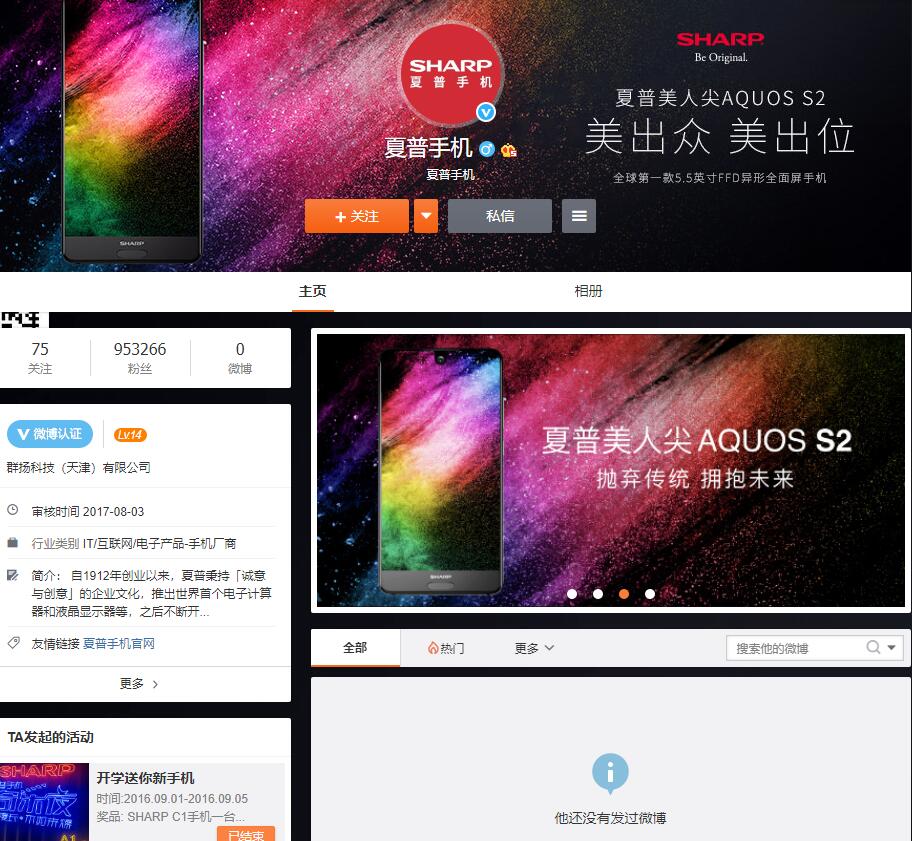 Since re-launching its smartphone business in China last year, the company has launched a few smartphones, including Aquos S2 and Aquos S3 Mini. But it appears that the public response to Sharp's smartphones was not what the company expected.
If Shap is indeed shutting down operations in China, this won't be the first time. Earlier, the Japanese company had shut down operations in China in the year 2005 and 2013. However, as stated, it announced its re-entry in China through Weibo in March 2017.
This development comes at a time when the Foxconn-owned Sharp is expected to launch in Europe this year but there is still no launch date announced yet. However, a complete lineup of the phones heading to the continent leaked online earlier this year.
Read More: Sharp Aquos S3 High-End Version Brings Snapdragon 660 SoC, More RAM and Wireless Charging Support
Recently, two of those phones leaked with proper names instead of just model numbers, along with some official renders — Aquos C10 and Sharp B10. The company is also expected to launch a third phone called the Aquos D10 which is reported to be a rebranded version of the Aquos S3.
(Source)