Oneplus 6 VS Xiaomi Mi 8: 2018 Flagship Phones Comparison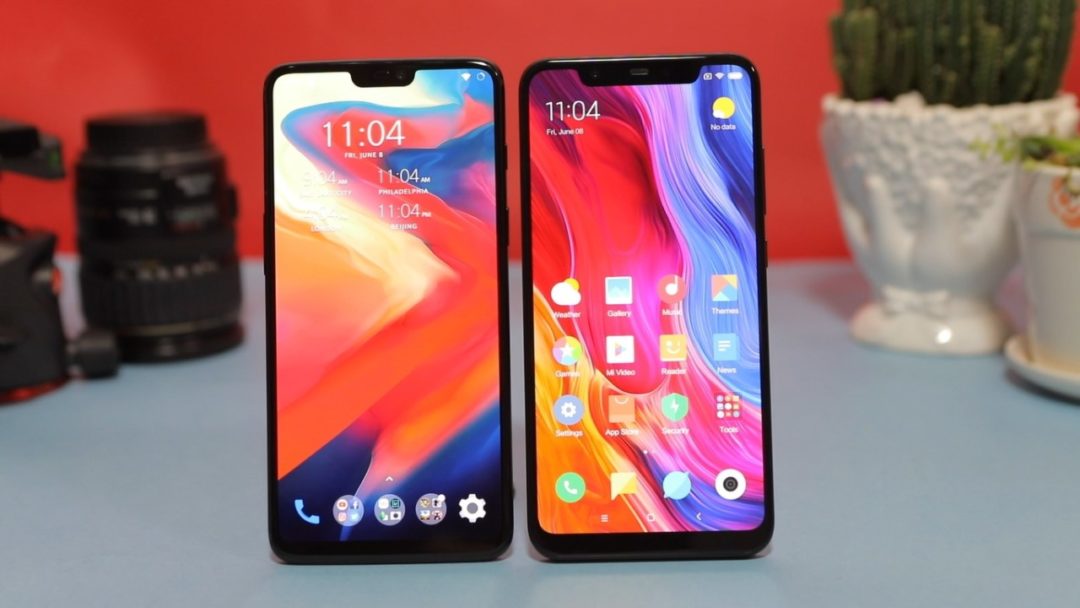 Welcome Smartphone fans. I recently took a trip to my hometown where I went camping in some of the American Mountain west's most amazing areas, watched some concerts, and had a great time with family. I brought along 2 phones with me… The OnePlus 6, a phone that doesn't seem to want to leave my side, or should I say that I don't want IT to leave my side, and the new Xiaomi Mi 8. Although I did plenty of comparisons, and will include the usual side-by-side spec showcases, I'm not exactly going to grade these off of each other so much as I feel they are generally for different customers so this will be a different style video than my recent comparisons. Let me show you what I mean. My name is Adam, Tech Editor for GizmoChina, and I believe I've included plenty of information which can assist you in your buying decisions. Make sure to watch the whole video for results over 5 different sections that is sure to help you pick a favorite. Let's get to it!
Now that we've compared the design, display, power, experience, and camera we have some good ideas on which device is ahead of the other in most ways… However, the Xiaomi Mi 8 can be found for 50-60% the price of the Oneplus 6, making it a very budget friendly flagship.
For me, the winner of this comparison has a user experience that is nearly perfect, with a design that stuns, power to do just about anything, with a knock-out display, and one of the better smartphone cameras I've used.
Picking the right phone for you will come down to which of these features you feel you need for your budget. I know which one I prefer… how about you?