Huawei expected to announce Kirin 980 soon as invites for IFA keynote goes out
Huawei has started sending out invites for an event that would hold on August 31 in Berlin, Germany. The event which would hold on the sidelines of IFA 2018 is tipped to be for the unveiling of the next-gen Hisilicon Kirin 980 flagship chipset. The same scenario played out last year so, there may likely be no new surprises. Huawei's IFA Keynote event is just 45 minutes long and as such, we won't likely see more than the Kirin 980.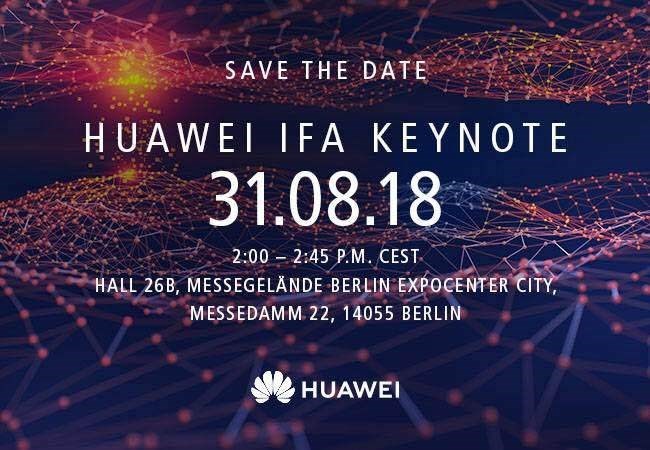 The Kirin 980 SoC is expected to pack a Quad-core setup of Cortex A77 CPU and quad cores of Cortex A55. The chipset is also rumoured to have its own graphics processor inside it. The performance of the GPU of the Kirin 980 is speculated to be 1.5 times better than Adreno 630 that comes with Snapdragon 845 by up to 50%. The chip is expected to be among the first o be built on TSMC's 7nm process.
Read More: Kirin 980 Details Surface: To Use Same 7nm Technology As Apple A12 & Have A New NPU
Like the Kirin 970 which came with a dedicated NPU unit, the Kirin 980 that is arriving as its successor will also be equipped with second-generation NPU 1M unit for enhanced AI performance. Cambricon Technologies that had worked with HiSilicon for building the NPU unit for Kirin 970 will be providing the second-generation NPU unit for Kirin 980 that is expected to deliver 5 trillion calculations per watt. Depending on AI processing required, it will be available in dual, quad and octa-core versions. Also, the smartphones powered by the new SoC will also be equipped with GPU Turbo graphics acceleration technology.