Buy NO.1 F18 Sports Smartwatch For Only $45.99 On GearBest
by Vinay Patel ago0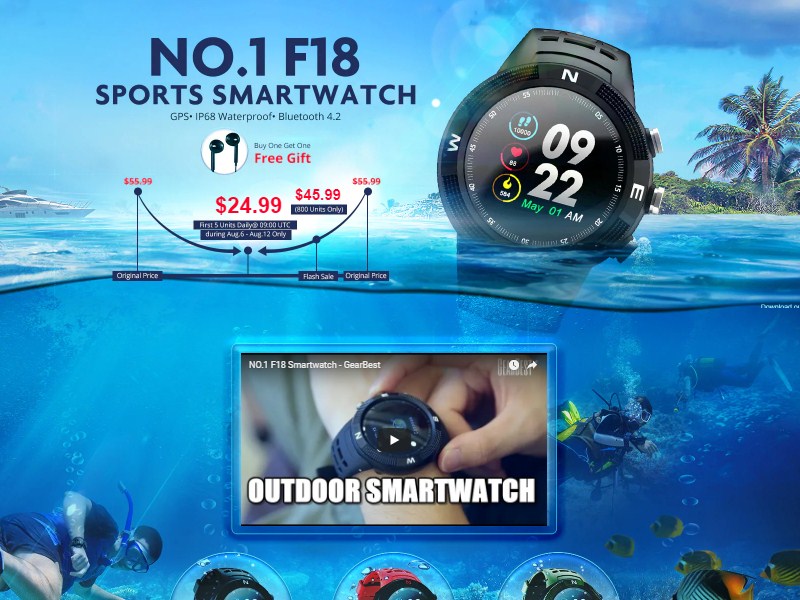 If you're a smartwatch enthusiast who has been waiting to buy a high-end outdoor smartwatch that doesn't cost a fortune, we got good news for you. The feature-laden F18 sports smartwatch is now available at a considerably lowered price on GearBest.
The F18 comes in 3 color versions including onyx black, lava red and army green. More importantly, the Chinese online store is currently doling out a noteworthy 29% off on the aforesaid color versions of the smartwatch.
While the NO.1 F18 would normally set you back a $55.99 on online stores, GearBest will be selling 800 units of the sports smartwatch at a dropped price of just $45.99. Aside from that, the first 5 units will be sold at an even lowered price of $24.99 daily at 09:00 UTC until August 12th.
As if that weren't enough, those who buy the F18 sports smartwatch will also be eligible to receive the k30 Universal Wireless Sports Bluetooth Wired Earphones as a free gift. Note the lightweight earphones come bearing a price tag of $4.99.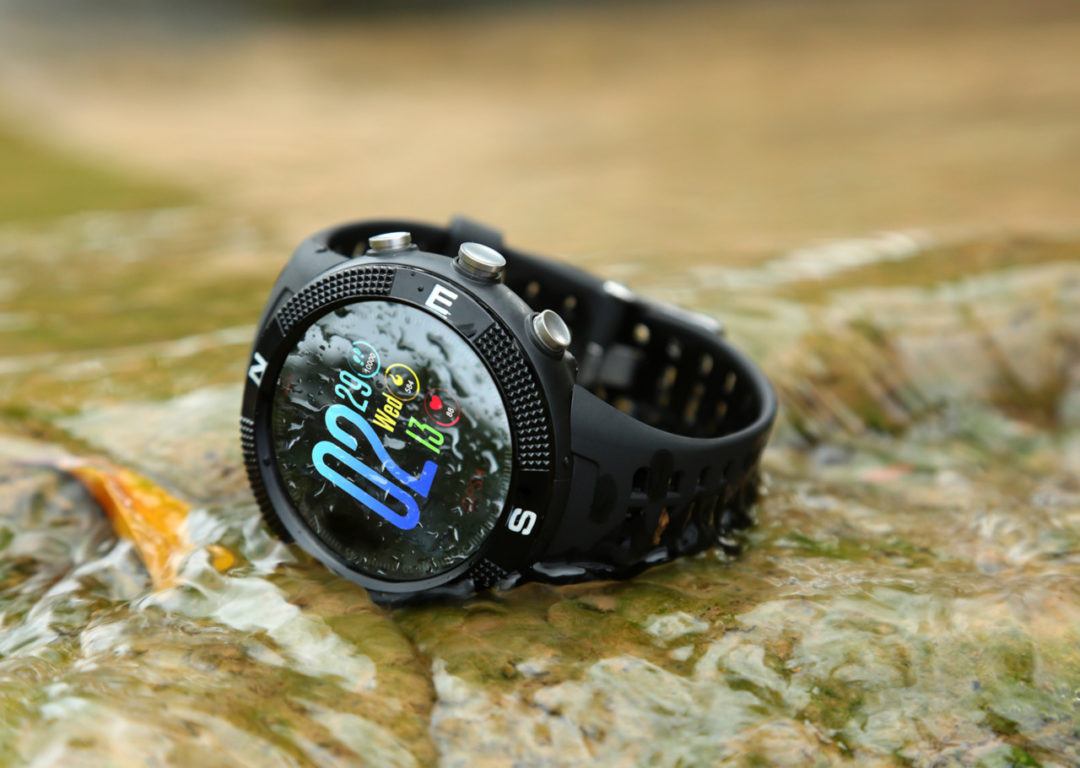 The No.1 F13 is quite an irresistible smartwatch at this reduced price, given that it sports an eye-catching round display, which is further augmented with an equally appealing spherical glass. Equipped with an IP68 certification, the F13 can be dunked in up to 50m deep water without inflicting any sort of damage.
The F13 boasts an array of standard features including a 24/7 heart rate monitor. The device is crammed with a slew of other valuable attributes such as a pedometer, sedentary reminder, sleep monitor as well as support for incoming calls, messages, and social media notifications.
If you're interested in checking out more details and taking advantage of the discount, just follow this link. It is worth noting that there were only 139 pieces of the black, 292 pieces of the lava red, and 285 pieces of the army green color versions left at the time of writing.
Get 29% Off On NO.1 F18 Sports Smartwatch
Check Out The Exclusive Brands Sale On GearBest