Check Out The Unmissable Rapoo Brand Deals And Get An Extra 15% Off [Coupon Code]
by Vinay Patel ago0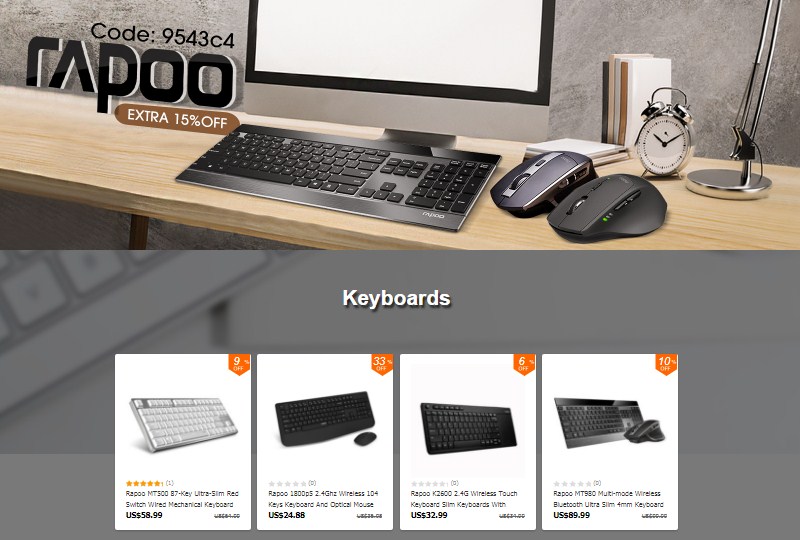 Rapoo Technology has a reputation for making high-end wireless peripheral products. The company has been ranked no. 1 in China for two consecutive years for making high-performance and high-quality wireless keyboard and mouse.
As part of its latest Rapoo Brand Deals, Banggood is giving big discounts on Rapoo-branded keyboards, earphones, wireless and gaming mouse. As if that weren't enough, the site is offering buyers an opportunity to save a considerable amount of extra money in the form of a coupon code.
In a bid to simplify the search process, Banggood has split the promo into multiple categories including Keyboards, Wireless Mouse, Gaming Mouse, and Earphone. For the sake of an instance, you can get a 33% off on the Rapoo 1800p5 2.4 GHz Wireless 104 Keys Keyboard And Optical Mouse Combo, which usually sells for $36.95.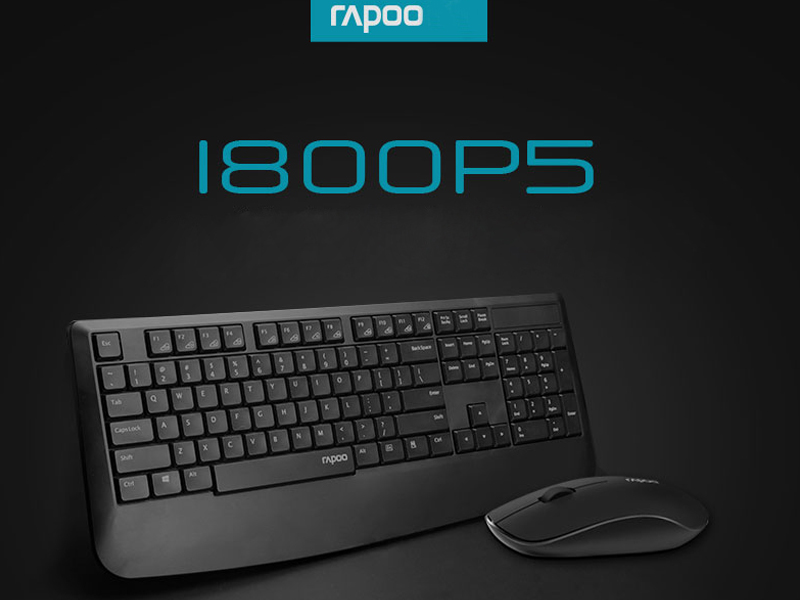 With the aforesaid discount, this keyboard-mouse combo can now be yours at a reduced price of just $24.88. With just 3 pieces left, the promotion sale is slated to end on August 31st.
If you've been looking for a wireless mouse that doesn't cost a bomb but delivers high performance, you've come to the right place. In the Wireless Mouse category, you can find all sorts of high-end multi-mode, wireless mouse that you can buy at the discounted price.
For example, you can get 22% off on the Rapoo 3500Pro Cloth Cover 1000DPI Wireless Optical Mouse, which would normally set you back $23.58 on online stores. Thanks to the discount, the coveted wireless mouse is now up for grabs at a slashed price of just $18.99, but there's more cheer about.
You can get an additional $2.85 off on the wireless mouse simply by applying coupon code 9543C4 while checking out. This will help you bring your already reduced grand total further down to just $16.14. The coupon is valid for all items in this category.
If you're an avid gamer, you already know the value of having a good gaming mouse. While they usually don't come cheap, Banggood is doling out massive discounts on a wide range of gaming mouse. On top of that, you can get an extra 15% off by applying coupon code 9543C4.
It is worth noting that there were only limited pieces of some items left at the time of writing. Note that the coupon code is also likely to expire soon.
Moreover, a lot of the promotion sales were on the verge of wrapping up. You can head straight to this link to check the rest of the products and avail the discounts before the promo ends.
Get Big Discounts On Rapoo-Branded Items