Meizu announced its latest flagships today – the Meizu 16 and Meizu 16 Plus today. Both phones are powered by the Snapdragon 845 processor and the highest configuration has 8GB of RAM.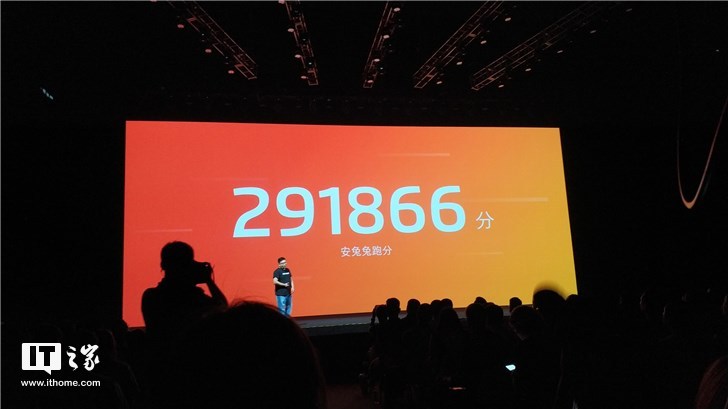 At the event today, Meizu revealed the AnTuTu score for its flagship. The device scored a whopping 291866 points, surpassing devices like the OnePlus 6 and the unreleased POCOPHONE F1.
To confirm the score, the folks at Chinese blog CNMO decided to run the app on their review unit and the result is quite similar. The model with them has 8GB of RAM and 128GB of storage and it scored 291546 points on the benchmark app.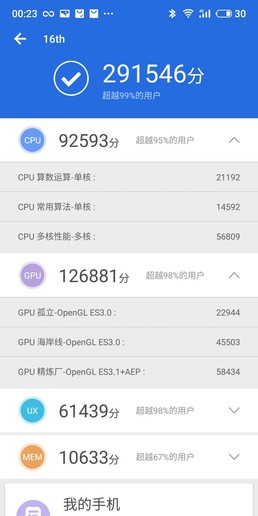 So far, the only devices with a higher benchmark score are the Xiaomi Black Shark Gaming Smartphone and the ASUS ROG Phone. The Black Shark has a score of 292,977 points while the ROG Phone has a score of 304183 points on the benchmarking app.
READ MORE: AnTuTu's top 10 best performance phones for July is led by Black Shark with nearly 300,000 score
The Meizu 16 and Meizu 16 Plus not only pack powerful processors, they also have AMOLED displays with in-display fingerprint scanners. And the best thing is that they are affordable, starting at ¥2698 (~$395).