Samsung Galaxy Note 9 teardown reveals its inner workings including a water cooling system
Samsung took the wraps off the Galaxy Note 9 only yesterday and the device is yet to go on sale. However, the Note 9 teardown is already out, giving us a glimpse of the internals and the inner workings of the phablet. Since this is a $1000 smartphone, we expect some level of sophistication on the design. The Samsung Galaxy Note 9 teardown comes courtesy of the folks at Rusian blog Hi-Tech Mail.Ru.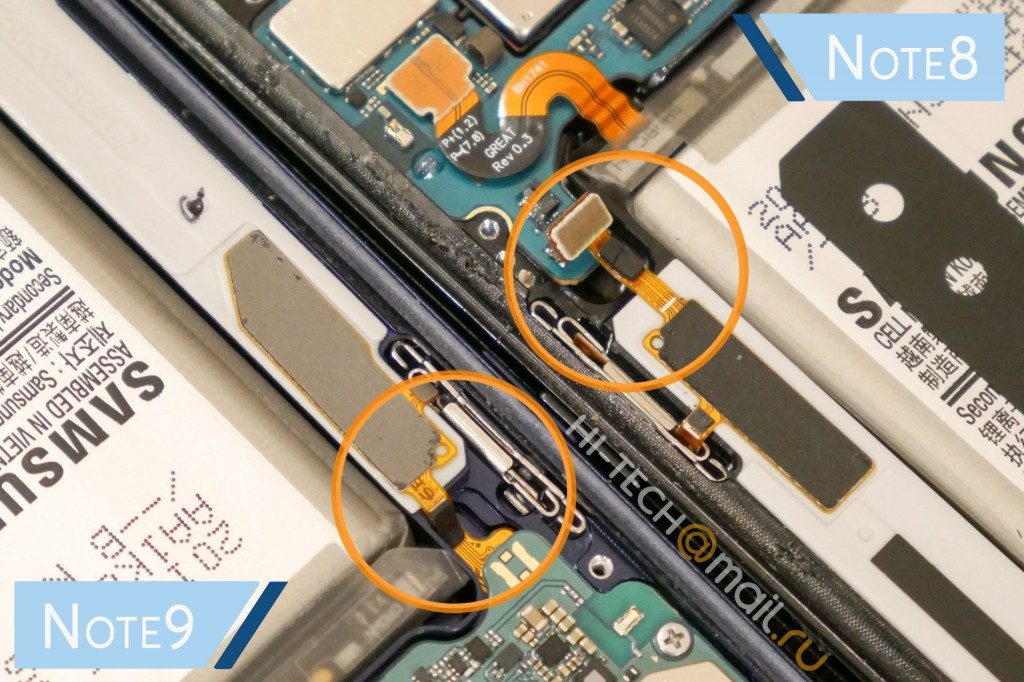 Externally, the Galaxy Note 9 and Galaxy Note 8 are almost similar with only a few differences. The internal aspect seems to pack most of the upgrades, making this teardown worth giving a shot. One of the standout features inside the Note 9 is a much bigger water-cooling system. The device utilises a large copper pipe which is said to have water inside and is described as a "Notebook-class cooler". This is said to be more efficient than the passive cooling on the on the Note 8.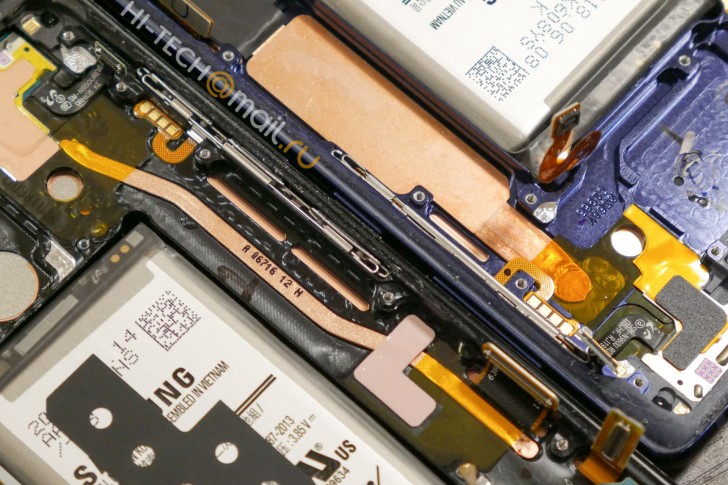 Apart from the cooling system and the positioning of the rear fingerprint sensor, the Galaxy Note 9 and Note 8 are arranged in the same way. All components are glued in order to prevent moisture from building inside and also to protect the internals from taking water. Recall the Note 9 comes with an IP68 waterproof build. The connectors are rubberized, the receiver for the stylus is also glued. The stylus is also waterproof.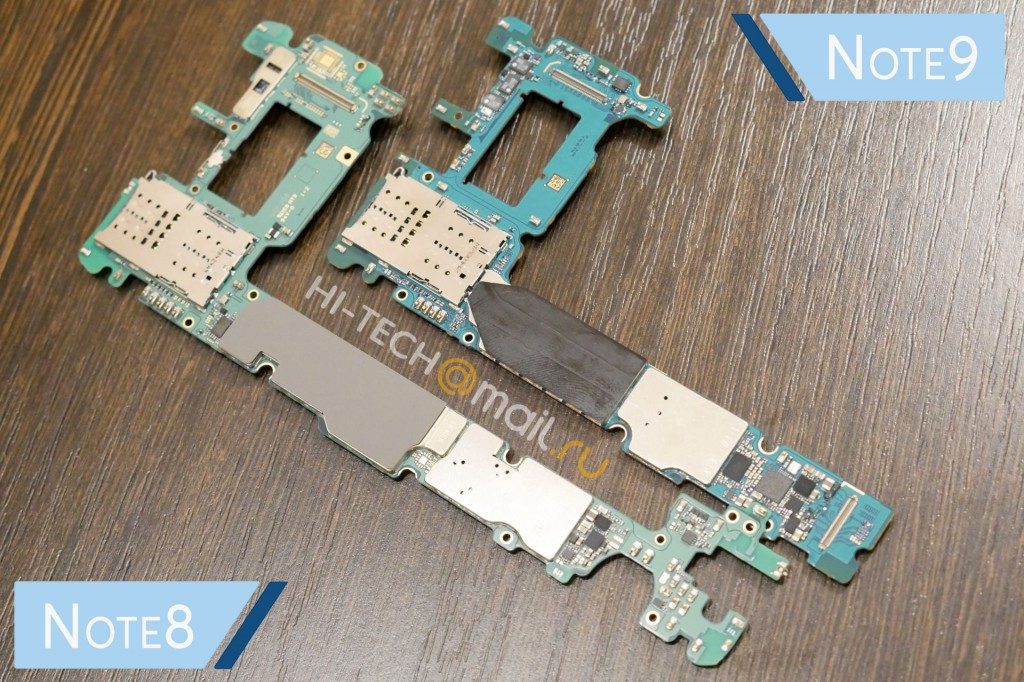 Read Also: Samsung Galaxy Note 9 Launched packing a Bluetooth-enabled S pen and big battery
A few other differences between the Note 9 and Note 8 internals is in the Bluetooth-enabled S Pen stylus which is held in place more tightly and has a charging port connected to the motherboard. The earpiece is also larger which should result in topnotch call quality. There is also a bigger battery on board (4000mAh vs 3300mAh on the Note 8). In all,  the Galaxy Note 9 internals are quite different from that of the Note8 even though they look like on the outside. The Note 9 also offers longer battery life not just because of its bigger battery but also as a result of a better cooling system.
(source)