Samsung Galaxy Watch official: two sizes,Tizen OS, IP68, 5ATM, GPS, multiple straps and more
Alongside the Galaxy Note 9, Samsung also launched a new line of smart wearables which it called Galaxy Watch. We can't say if Samsung has finally killed the Gear series but the new smartwatch looks like a successor to the Gear S3 without bearing the name Gear S4. It features a circular bezel just like on the Gear S3, which can be rotated in order to navigate through the Tizen interface. Yes, Samsung still sticks with the Tizen operating system for the new smartwatch. This effectively put to rest rumours of the Galaxy Watch running on Android Wear.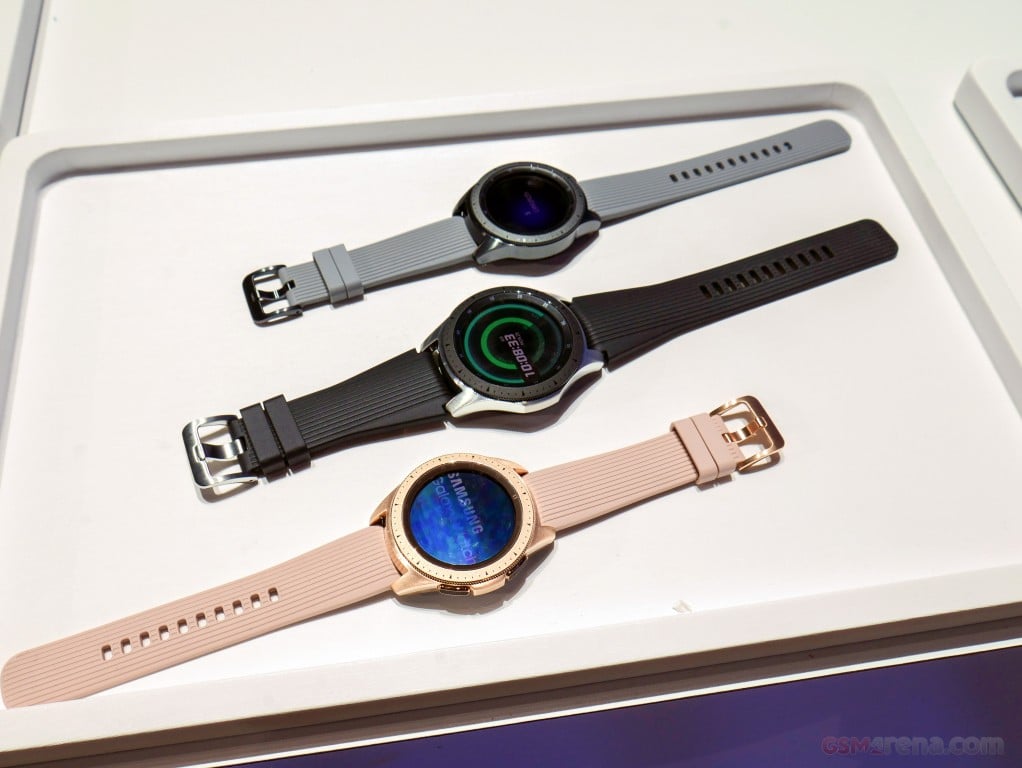 Talking of the design, apart from the circular rotatable bezel, the Samsung Galaxy Watch is available in two sizes. There is a 46mm version which is the same size as the Gear S3 and a smaller 42mm option as well. The 46mm model comes with a 1.3-inch display size and there is a 1.2-inch display on the 42mm version. Both screens are equipped with Gorilla Glass DX+. Not only that, the 46mm version is equipped with a 472mAh battery while the smaller 42mm Galaxy Watch variant packs a smaller 270mAh battery. You don't need to worry about the smaller battery as Samsung still claims both models are built to last for several days.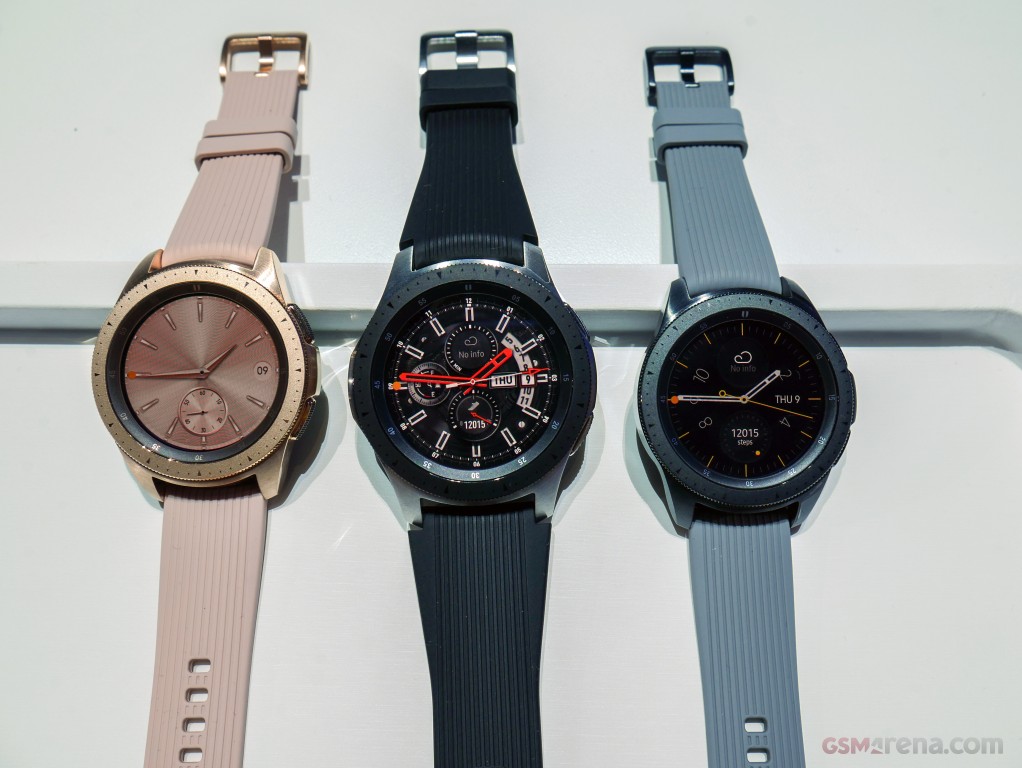 Apart from packing a smaller battery and screen size, the two versions are available in both Bluetooth and LTE models. Both models are equipped with GPS for accurate tracking. They are both also equipped with 4GB of inbuilt storage but their RAM sizes differ. You get 1.5GB of RAM on the LTE models while the Bluetooth versions come with just 768MB RAM.
All models will come in three casing colours for buyers to choose from – Midnight Black, Rose Gold and Silver. There will be a large variety of bands to choose from. The Samsung Galaxy Watch also comes with an IP68 water resistance with an additional 5ATM pressure rating. The Galaxy Watch is also drop resistant. On the software end, the Galaxy Watch is capable of tracking 39 different types of workouts in addition to sleep and stress levels tracking.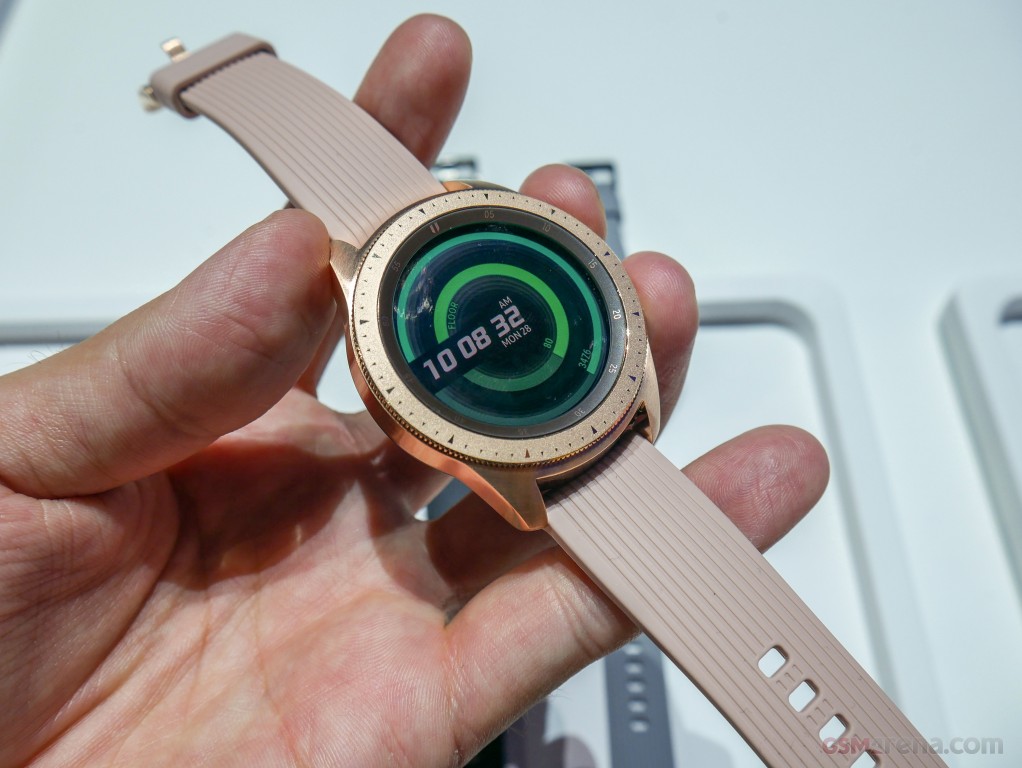 Read Also: Aldocube X could be a potential Samsung Galaxy Tab S4 killer
As for the price, the Galaxy Watch LTE model with 46mm size is priced at $400 while the 42mm model is priced at $375. On the other hand, the Bluetooth model comes in at $350 for the 46mm size while the 42mm version costs $330. It will be available in the U.S on August 24. The Galaxy Watch will hit South Korea next on August 31 and will be available in other markets on September 14.