Buy Zeblaze VIBE 3 And Zeblaze THOR Pro Smartwatches At Heavily Discounted Price On Cafago [Coupon Codes]
by Vinay Patel ago0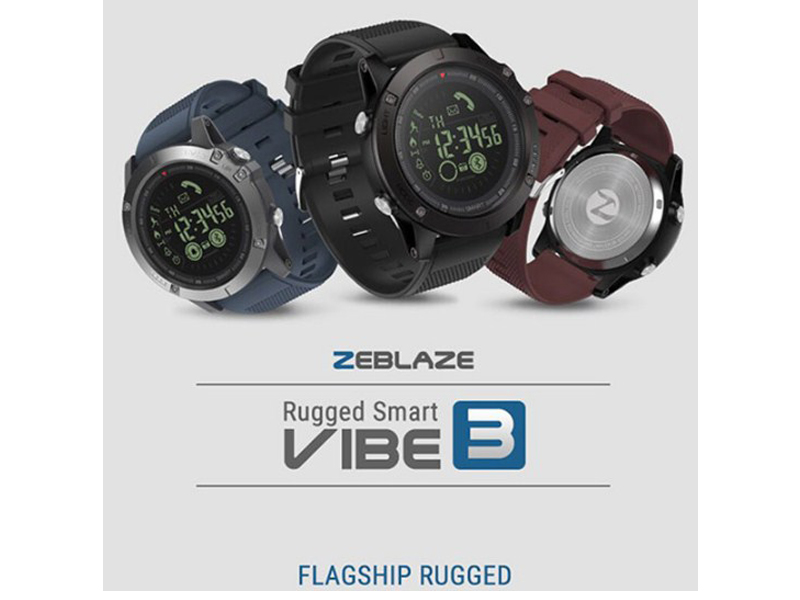 With a reputation for designing unparalleled wearable products, ZEBLAZE believes in adopting traditional watch know-how, fusing it with contemporary smart chip technology to offer a new watch experience. Keeping in line with this motto, the Shenzhen-based tech firm launched the VIBE 3 sports smartwatch and the THOR Pro 3G WCDMA GPS smartwatch phone.
Boasting a worldwide coverage of products including cell phones, electronic items, toys and sporting goods, Cafago offers top brand items at unbeatable great prices.
We'll not only divulge more details about the aforesaid smartwatches but also shed light on the discounts Cafago is currently doling out on the two feature-laden devices, and show how you can save extra money while checking out.
ZEBLAZE VIBE 3 Sports Smart Watch
Equipped with all-weather monitoring feature, the VIBE 3 is a compelling smartwatch that would normally set you back a pretty penny on online stores. Much to the delight of fitness-conscious buyers who aren't willing to spend that kind of money on a fitness tracker, Cafago is giving a 21% off on the power-packed VIBE 3 sports smartwatch.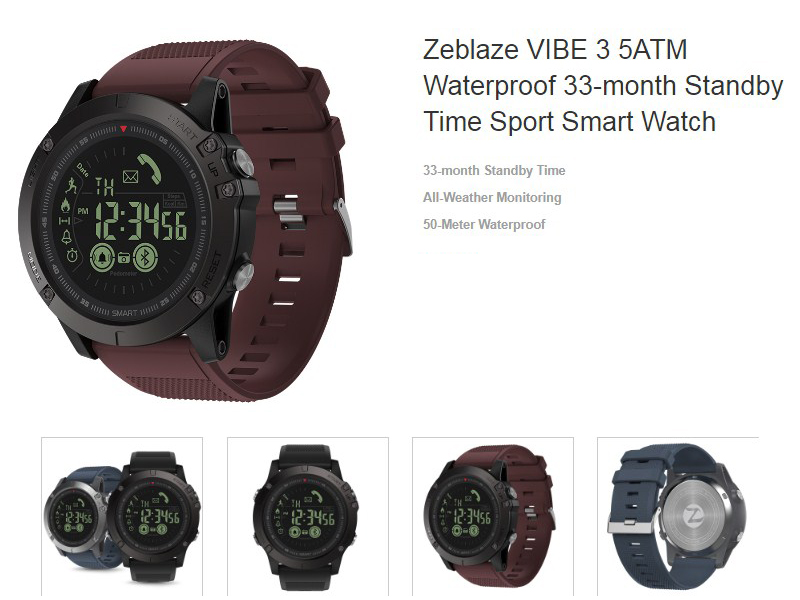 Thanks to the aforesaid reduction in the device's original asking price of $40.84, the VIBE 3 can now be yours at a dropped price of just $32.51. You can even apply coupon code BJ2626 to get an additional $10.52 off. This will bring your already discounted grand total further down just $21.99.
If you're interested in taking advantage of the discount, all you need to do is to follow this link. Note that the sale is slated to end shortly and the promotion coupon is also likely to expire soon.
Zeblaze THOR Pro 3G WCDMA GPS Smart Watch Phone
Housed in a selective imported 316L stainless steel body, the THOR Pro smartwatch phone showcases exquisite craftsmanship. The device packs a powerful quad-core processor that delivers high performance for efficient operation.
Bearing its skyrocketing popularity in mind, Cafago is giving an 18% off on the smartwatch phone's original selling price. While you'd normally end up shelling out $136.74 on the THOR Pro, you can now buy it at a reduced price of just $112.21 on Cafago.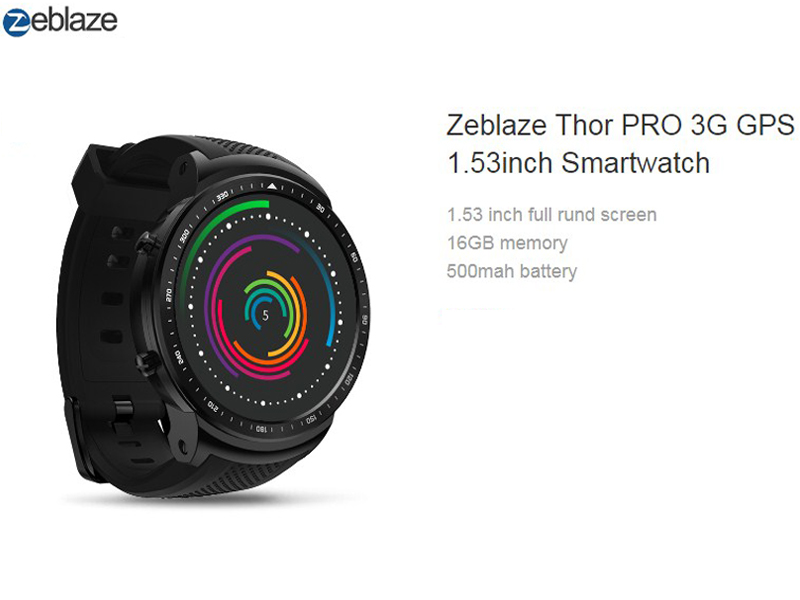 You can save an extra $29.57 by applying promotion code BJ2905 at the time of checking out. Your already reduced grand total will decrease to just $82.64.
Regrettably, the coupon is associated with an impending expiry date and the promo sale is also scheduled to end soon. If you're interested in availing the discount, just head straight to this link without wasting time.
Get 21% Off On Zeblaze VIBE 3 Sports Smart Watch
Get 18% Off On Zeblaze THOR Pro Smart Watch Phone