Meizu 16 teardown reveals copper cooling tube and more
by Habeeb Onawole ago0
The Meizu 16 was released last week along with a bigger sibling called the Meizu 16 Plus. They are both powered by the Snapdragon 845 processor and also have in-display fingerprint scanners. The smaller one has gotten a teardown, baring all its internals and giving us a hint at what went down during production.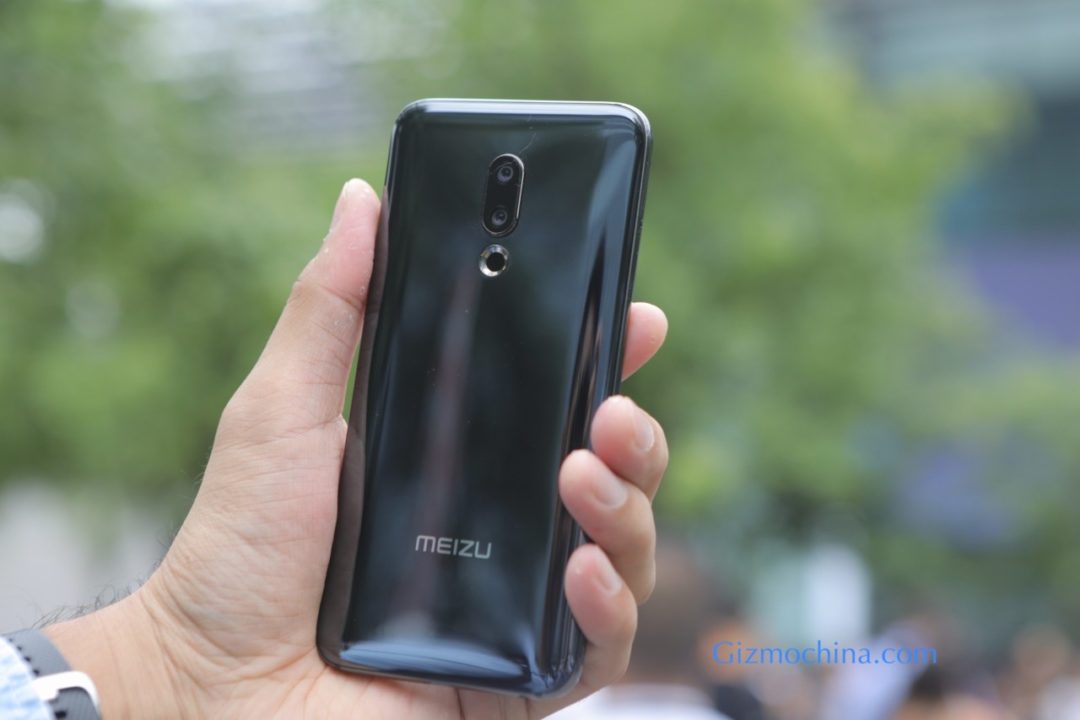 The Meizu 16 has a glass back but looks like ceramic thanks to the 7-layer vacuum nano-coating. To remove it, you need a heat gun to melt the gum used to attach it to the rest of the phone. Then proceed to use a prying tool to gently separate it from the body.

The main PCB is covered with plastic and so is the smaller PCB below the battery. Both can be taken off with the aid of a screwdriver. The smaller PCB is where the USB-C port and the mEngine which provides haptic feedback are housed. The mEngine in the Meizu 16 is a horizontal type linear motor which is said to be much better than the taptic engine in the iPhone X.

The main PCB at the top is where the cameras and the rest of the main components are. The larger sensor at the bottom is the primary camera. Remove the plastic covering the PCB and you can gain access to the PCB which can also be separated from the rest of the phone.

The front-facing camera comes off with the PCB. The 20MP sensor is said to be the world's smallest front-facing camera module and was specially made for Meizu so as to fit into the thin top bezel.
The phone also houses a  copper heat pipe that is connected to a copper plate. Inside the tube is a liquid that and circulates to keep the phone cool when the temperature rises.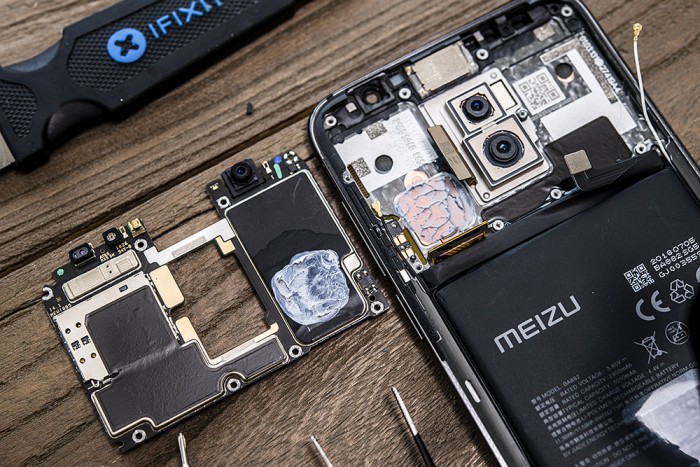 There is a flap at the bottom part of the phone which can be accessed after removing the main PCB at the top and disconnecting the battery. That flap hides the in-display fingerprint scanner which is angled at 13.7°.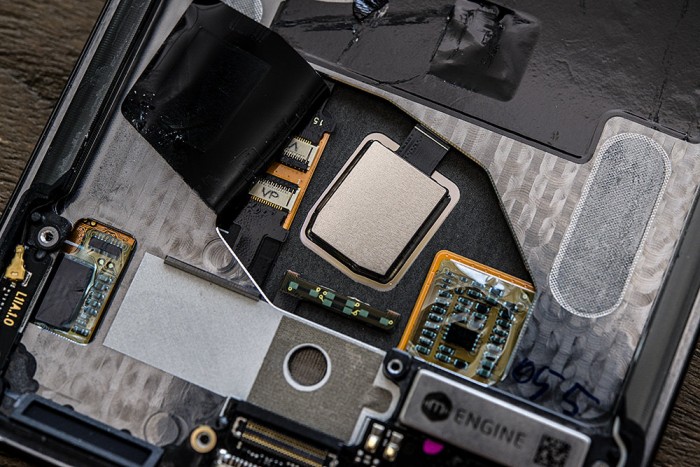 READ MORE: Meizu 16X Geekbench listing with Snapdragon 710, 6 GB RAM seems to have surfaced
The Meizu 16 not only packs impressive specs but also appears to be well made on the inside. The liquid cooling feature also means that you can play games on it without worrying about it heating up.
The Meizu 16 and Meizu 16 Plus will go on sale on August 20. Price starts at ¥2698 (~$395) and goes up to ¥3998 (~$586).
(Source)