The Rugged Blackview BV6800 Pro features significant upgrades like 6580mAh battery, FHD+ Display (Bonus Giveaway!)
The Blackview BV6000 turned out to be the company best selling rugged smartphone till date, bringing a blend of mid-range specs and affordable price tag to the rugged market. The company has revealed that the phone sold over 10 million units worldwide since its launch nearly two years ago. Now, the company wants to replicate the success of the device with its successor, the Blackview BV6800 Pro and it has made sure that the phone has solid upgrades to justify its purchase in 2018.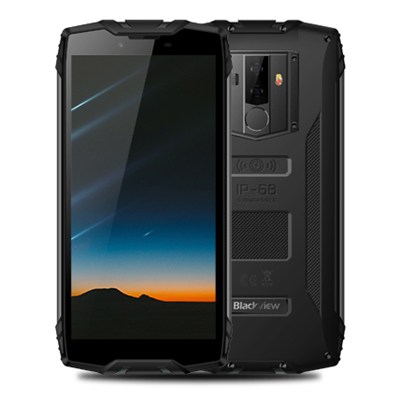 The Blackview BV6800 Pro will bring upgrades in a number of key areas like ruggedness, battery life, and quality of display. The 4.7-inch HD display panel of the BV6000 gets upgraded to a much larger and pixel rich FHD+ 5.7-inch display. The RAM inside gets upgraded from 3GB to 4GB. One of the biggest upgrades is in the battery department with the new phone feature a battery of 6580mAh! Thats a solid upgrade from the already large 4200mAh battery inside the two year old BV6000 model! Finally, the new BV6800 Pro is even more rugged in nature thanks to the additional military grade MIL-STD-810G certification along with the standard IP68 certification.

This is all we know about the phone so far. The Blackview BV6800 Pro will be available on Blackview official website and AliExpress shop on September 1st. Anyone who subscribes to Blackview email and purchases before October 1stwill get a free gift package worth $40. Check out more details on their official website from here.
You can also participate in this SURVEY HERE to get a chance to win the Blackview BV6800 Pro for free.