OPPO smartphones with model numbers PBBT00 and PBBM00 have been approved by TENAA agency in China. Previous reports have revealed that these model numbers belong to the OPPO F9 Pro smartphone. Now that the F9 Pro has been approved by TENAA, it seems that it will be soon made available in China. OPPO has never sold F-series of smartphones in China. This suggests that the F9 Pro may hit China with a different moniker.
The OPPO PBBT00 / PBBM00 measures 156.7 x 74 x 7.99mm and it weighs 169 grams. Its color variants include white, black, blue and pink. The handset features a 6.3-inch display that produces Full HD+ resolution of 2340 x 1080 pixels. It includes a 3,415mAh battery.
An octa-core processor that clocks at 2 GHz is present under the hood of the smartphone along with 4 GB of RAM. It has an internal storage of 128 GB and carries a microSD card slot for more storage.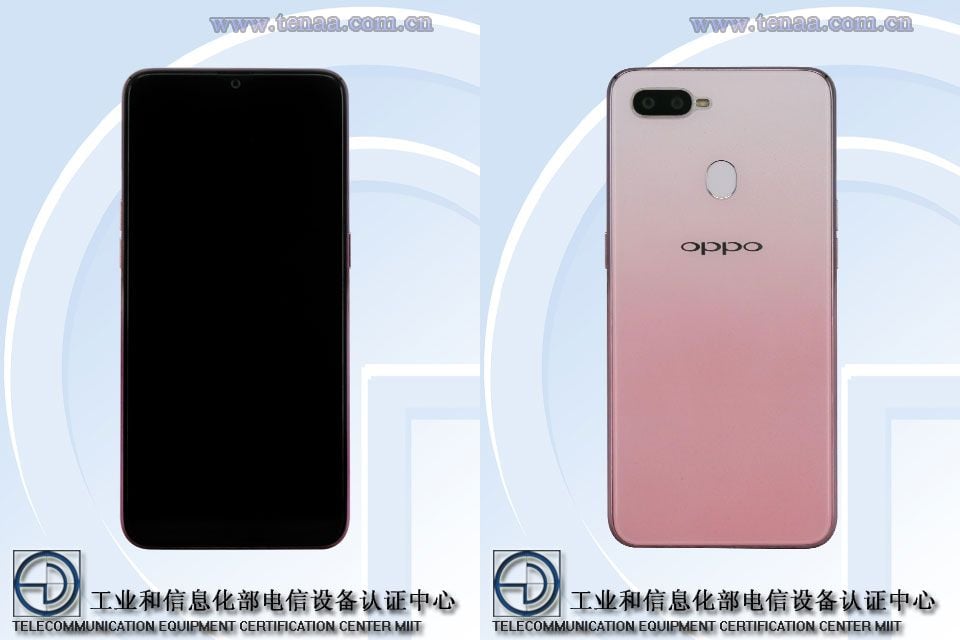 The rear side of the phone features a horizontally aligned dual camera setup that includes a 16-megapixel primary sensor and a 2-megapixel secondary sensor. The small notch present at the frontside of the phone features a 16-megapixel camera for capturing selfies. The back panel of the phone features a fingerprint reader.
OPPO has recently launched the F9 Pro in India. The same phone has arrived as F9 in other southeast Asian nations such as Vietnam, Philippines, Malaysia, Thailand and Indonesia. The PBBT00 and PBBM00 models that have surfaced on TENAA includes a lower front-facing camera of 16-megapixel when compared to 25-megapixel selfie shooter available on the Southeast Asian version of the F9/F9 Pro. Instead of the 3,500mAh battery on the F9/F9 Pro, it includes a slightly smaller 3,415mAh model.
Read More: OPPO successfully completes 5G signal tests on a modified Oppo R15 with Snapdragon X50
Also, the Southeast Asian markets have received the F9/F9 Pro in color variants like Sunrise Red, Twilight Blue and Starry Purple, but the PBBT00 and PBBM00 models that has appeared on TENAA includes a new color gradient of pink. As mentioned above, it appears that the F9 Pro with slightly modified specs and a new color may land in the home country with a new name.