DD4 4th Anniversary Promotion: Get Up To 80% Off, $100 Coupon, Free Gifts And Lots More!
by Vinay Patel ago0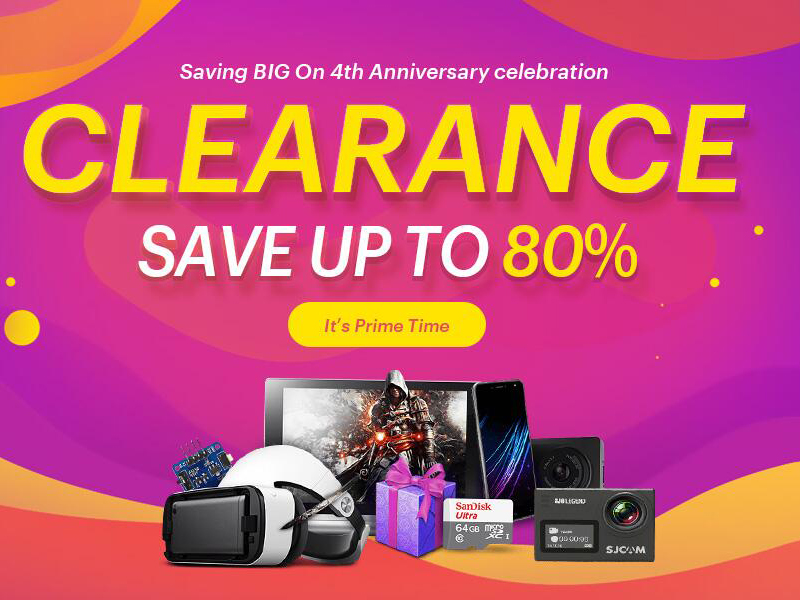 DD4 is celebrating its 4th Anniversary by doling out unmissable deals and coupons. The Chinese electronics online store is also offering big discounts on a wide selection of products in a bid to commemorate the red-letter day.
The 4th Anniversary Carnival features $100 coupons and up to 80% discount on various products. As if that weren't enough, buyers can use store coupon DD4save6X to get an extra 6% off before placing their order.
Moreover, buyers can unlock the lowest price for a slew of products simply by inviting friends. In order to get a price cut, all you need to do is to choose a product, click 'Help Price Cut' and get a noteworthy discount. Note that it is imperative for you to be logged in to avail the offer.
Alternatively, logged in buyers can redeem their points to get 5% off, 8% off and other coupons. For the sake of an instance, you can redeem 1200 points to get a $10 discount. Note that you need to have enough D points to redeem these discounts.
You can follow this link in order to check out more details.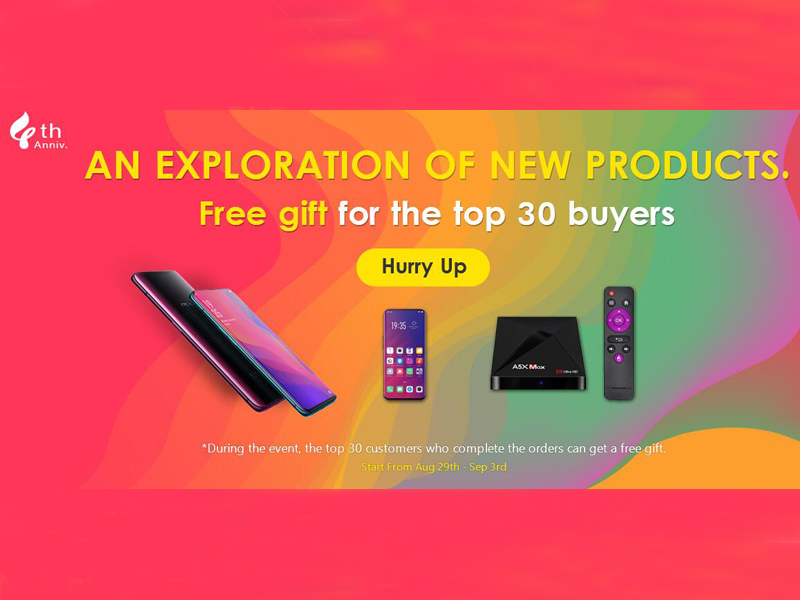 Likewise, you can get up to a whopping 80% off on a slew of electronics and other items by heading straight to this link. Dubbed as 'Clearance,' the promo has been divided into multiple categories to aid the search process.
The 'Top Picks for You' category has been separated into Bestsellers, Highly Recommended and New Discovery sub-categories. Each segment comprises products that you can buy at the discounted price.
The products include Chuwi LapBook Notebook, Xiaomi Xiaowa Youth Edition Vacuum Home Cleaner Robot, DJI Mavic Air Drone and lots more. Regrettably, the discount will only be valid for a limited number of pieces.
The promotion has a dedicated category called 'Tech Space' for tech buffs who are on a tight budget. This section is crammed with high-end IP cameras, vacuum cleaners, and RC toys.
The next category is where you can find heavily discounted consumer electronics such as TV boxes, wearable technology, and A/V equipment. The 'Home Essential' category, on the other hand, features a myriad of products that come in handy in day to day life.
You can find power strips, tools and other smart home appliance in the section called 'Housekeeping & Organization.' The 'Outdoor Fun' category offers adventure junkies something to cheer about in the form of low-priced car accessories, toys, outdoor and sports-related items. Aside from that, top 30 buyers will be eligible to win free gifts.
Check Out DD4 4TH Anniversary Promotion
Check Out DD4 4TH Anniversary Promotion – Clearance Sale