iVoomi's new brand Innelo to soon launch an Amazon exclusive smartphone in India
iVoomi has created a new sub-brand named Innelo, has been teasing a new smartphone launch on social media. Now, the company has finally revealed that it'll soon launch a new smartphone that will be exclusively available on Amazon India.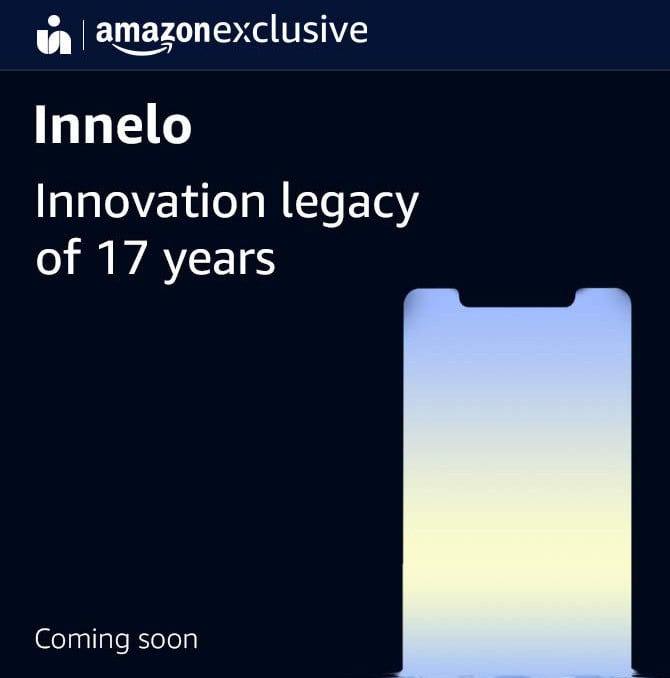 The mention of '17 years of Legacy' by the company suggests that Innelo could be the sub-brand of iVoomi's parent company –Suntex. With a new brand in the Indian market, the company could be looking to target a different set audience.
The company describes itself as a premium electronics brand born out of the drive to create technology for the global citizens of today. It says that Innelo is committed to providing premium smart technology to millennials and offering lifestyle experiences focused on international style and innovative technology.
Suntex, the newly created brand's parent company claims to have a presence in 21 countries, sold over 100 million devices, and a 500+ network of partners for after-sales support.
Innelo has already teased that the device will have a sleek design and will be available in multiple color options. A recent teaser image suggests that the smartphone will come with a notched display, as it the trend nowadays. However, no more information is known about the upcoming smartphone.
Read More: iVoomi FitMe Fitness Band With Pollution Tracking Launched In India For Rs 1,999 ($30)
While the company has not revealed the launch date, we expect to phone to get launched in India in a couple of weeks, carrying a competitive price tag.