Get Up To 60% Off On BlitzWolf Branded Items On Banggood
by Vinay Patel ago0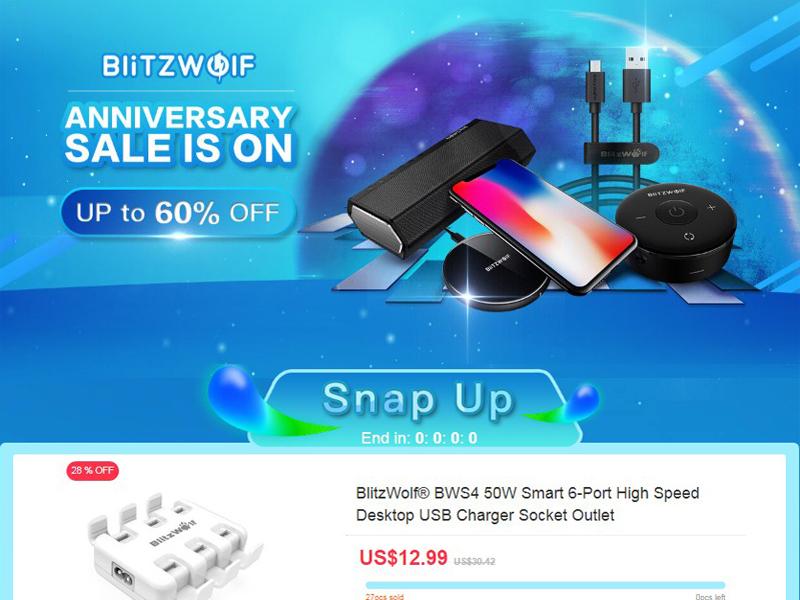 As part of its Anniversary Sale, BlitzWolf is offering up to a whopping 60% off on a wide selection of products on Banggood. In order to expedite the search process, all items have been divided into multiple categories. Here's a brief glimpse of what each category has to offer.
The Snap Up section features the heavily discounted BWS4 50W Smart 6-Port High-Speed Desktop USB Charger Socket Outlet, the BW-TC3 3A USB Type-C Braided Charging Data Cable, which carries a 25% off.
Apart from that, the category contains the PowerStorm BW-PF2 10000mAh 18W QC3.0 Type-C Power Bank, which you can buy at a lowered price of just $15.99. Likewise, you can go for the BW-FWC3 5W Wireless Charger Charging Pad, which can be yours at a decreased price of just $6.99.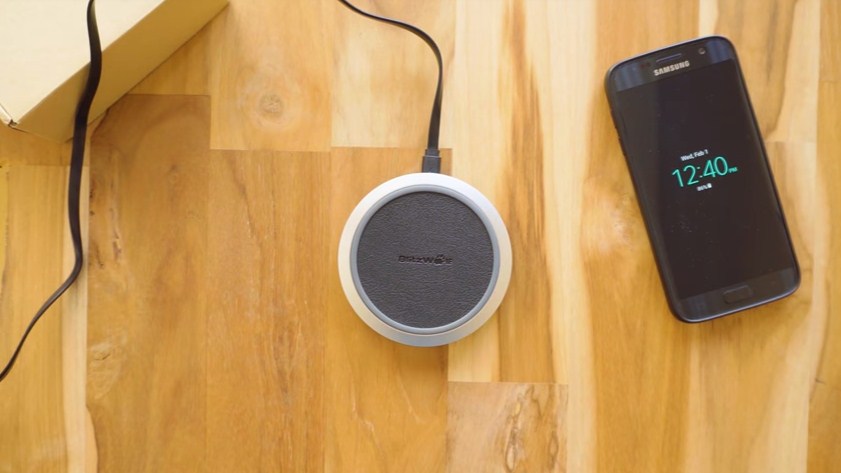 The next category is called New Arrival and it is brimming with headphones, a smart soundbar, a night light, charging data cable and all sorts of other electronic items. More importantly, these newly arrived products are presently available at a discounted price.
If you're interested in saving more money apart from taking advantage of the discounts, you might want to take a look at the Hot Sale section. A few products included in this category are up for grabs at the reduced price, just like the rest of the above-mentioned categories.
In addition to that, you can avail an extra discount on products in this section by applying the coupon code BWcode. It is worth noting that this coupon is not valid for limited offer products.
Under the Flash Deals category, you can buy reliable cables for your Android or iOS-based devices at a slashed price. The section also features a slew of phone accessories such as the earphone, USB chargers and power banks and you can buy them at the discounted price.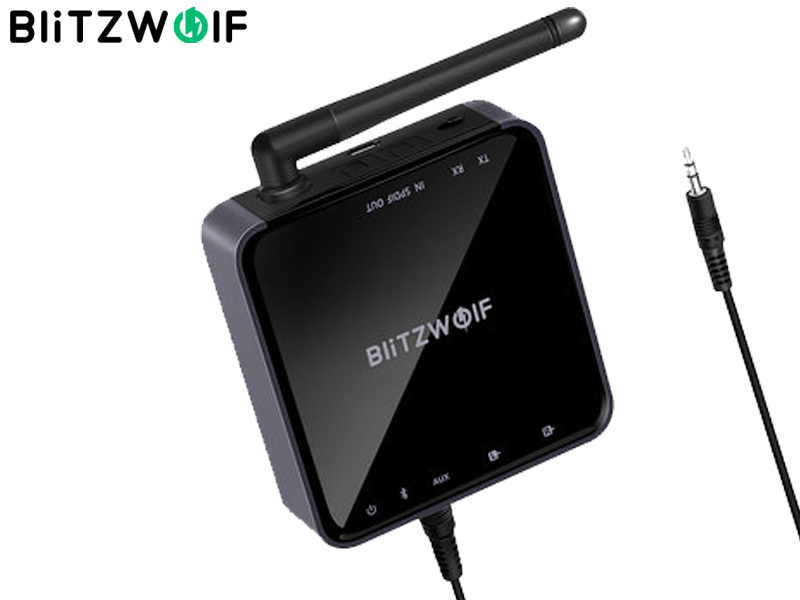 Moreover, the Home Entertainment category encompasses a myriad of well-received items that you can now get at a lowered price. For instance, you can buy the BW-BR4 Bluetooth V5.0 aptX HD Music Receiver at a lowered price of just $39.99.
This is a noteworthy 11% reduction in the device's original asking price of $44.99. You can head straight to this link to avail the discounts and if you're interested in checking out the rest of the product before the promotion comes to an end.
Check Out BlitzWolf Anniversary Sale On Banggood
Download The App For A 10% Off App Coupon