Buy High-End TVs And Mini-PCs At Dropped Price On GeekBuying [Coupon Codes]
by Vinay Patel ago0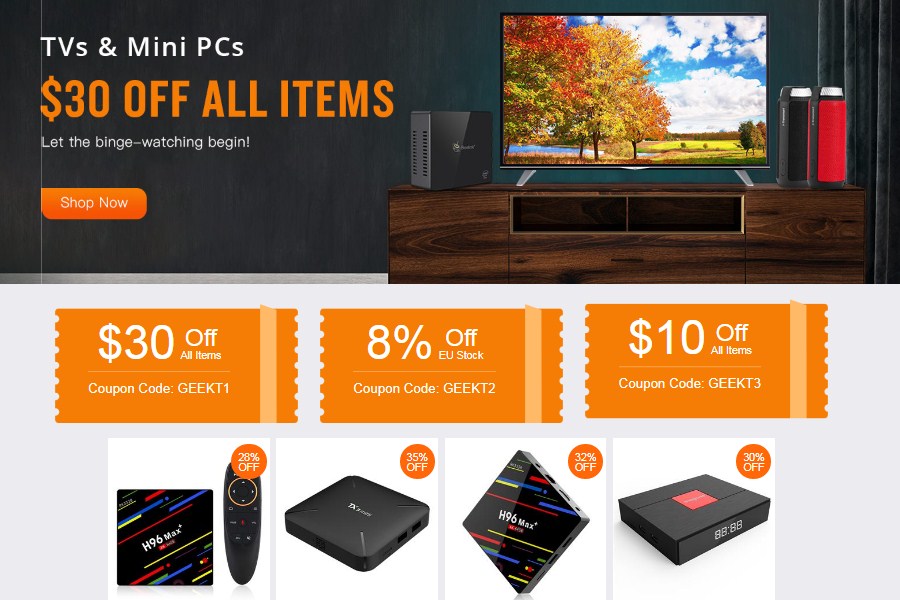 If you're a cinephile who fancies watching popular series and movies without leaving the comfort of your home, it is imperative for you to have a high-end TV that breathes a new life into videos. You can then pair the television with an equally competent mini-PC for an unparalleled viewing experience.
A top-branded television and mini PC would normally set you back a pretty penny on online stores. Thankfully, GeekBuying is currently doling out significant discounts on a wide selection of mini-PCs and TV as part of latest 'TV Box Mini PC Sale' promotion.
Aside from getting $30 off on all items included in the promo, buyers can get supplementary discounts on all items in the form of coupon codes. While you can get $30 and $10 off on all items using specific coupon codes, there's a coupon that helps you get an extra 8% discount on EU stocks.
The first section wherein buyers can avail a $30 off on all items features a slew of well-received mini-PCs from popular brands like Beelink, Xiaomi, and Vorke. Just for the sake of an instance, you can now preorder the Xiaomi Mijia Laser Projector 5000 Lumens at a dropped price of $1999.99.
It is worth noting that the projector normally sells for $2255.33. Before you place your order, apply coupon code GEEKT1 to get an additional $30 off and reduce your grand total to just $1969.99.
The next section includes some well-received mini-PCs, a Bluetooth speaker, a gaming keyboard and lots more. More importantly, you can avail an extra 8% off on all EU stock included in this category.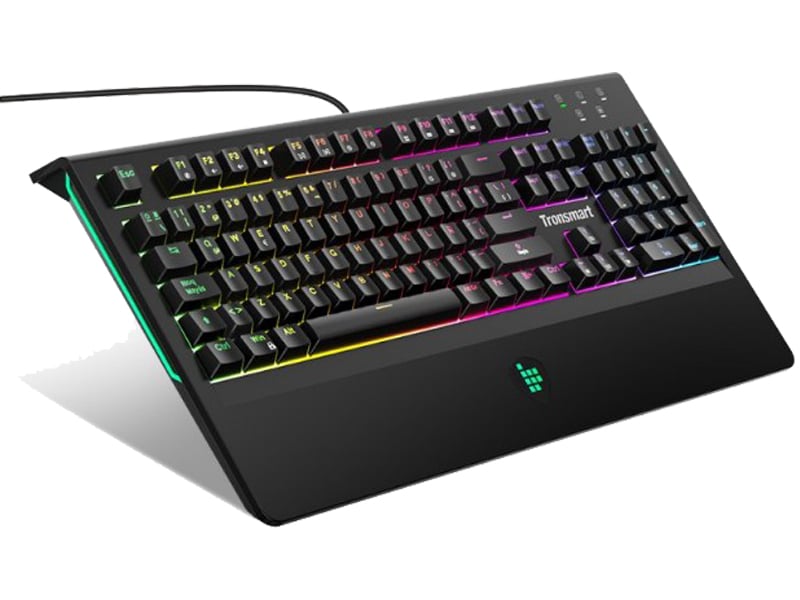 For example, there's a 39% off on the Tronsmart TK09R Spanish Mechanical Gaming Keyboard, which usually carries a price tag of $114.29. Thanks to the discount, you can now buy this eye-catching gaming keyboard at a reduced price of just $69.99.
Aside from that, you can use coupon code GEEKT2 to save an extra $5.60 before you click on the 'Place Your Order' button. In other words, you can bring your already discounted grand total further down to just $64.39 with the help of the aforesaid coupon.
Likewise, you can use coupon code GEEKT3 to seize an additional $10 off on all items featured in the category named '$10 Off All Items.' The H96 Max+ sells for $103.65 but is currently available at a discounted price of just $69.99.
Apart from getting the above-mentioned 32% discount, you can use coupon code to receive an extra $10 off on the device's retail price. This will lower your grand total to only $59.99 without breaking much of a sweat.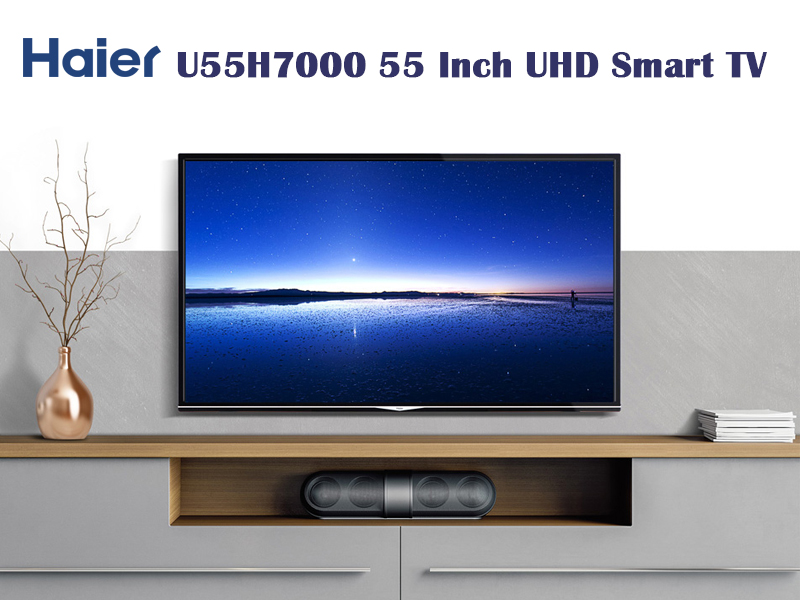 The Haier U55H7000 55-inch Smart TV is also up for grabs at a lowered price of just $559 on GeekBuying. The site is offering a 39% reduction on the television's retail price for 3 days.
There's 22% discount on the Xiaomi WEMAX ONE Ultra Short Throw Full HD Laser Projector as well. You'd usually end up spending 2563.32 on the world's first ultra-short projector, which adapts ALPD (advanced laser display) technology, but GeekBuying will be selling it for just $1999 for a short period of time.
If you're interested in taking advantage of the promotion, click here to avail the discounts and let the binge-watching begin!
Get Big Discounts On Mini-PCs And TVs