Huawei officially launches the new Kirin 980 chipset in China
Just five days after its official unveiling at IFA 2018, Huawei has launched its latest Kirin 980 AI chipset in China. The new chipset was launched in a ceremony held earlier today. The Kirin 980 happens to be the world's first chipset built on the 7nm process. The new chipset also scores another first as it is the first commercial ARM Cortex-A76 chipset having two large Cortex-A76 cores. In addition, it is the first chipset with a Cat.21 4.5G baseband, 1.7Gbps Wi-Fi as well as dual-core NPUs.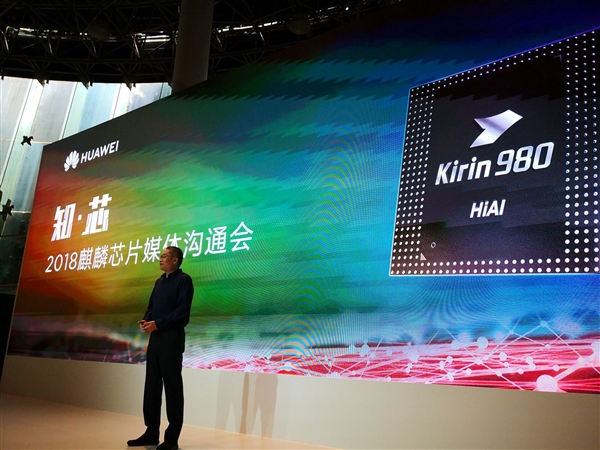 As a result of these improvements, the Hisilicon Kirin 980 chipset comes with a 37% increase in its overall performance over the Snapdragon 845chipset and also is 32% higher in energy efficiency when compared to Qualcomm's flagship chip. In comparison with its predecessor, the Kirin 980 chipset has a mammoth 75% increase in performance over the Kirin 970 while energy efficiency is increased by 58%.
The Kirin 980 AI chip is also integrated with theARM Mali-G76 which is equally a first in terms of commercialization. Huawei attaches great importance to photography. I'm sure we can remember the Mate 9/ Canon DSLR camera sample photo fiasco which engulfed the P9 after it was launched in 2016. The company won't likely have any need to pass a DLSR camera sample for that of its upcoming flagship because the new chipset is integrated with a new generation of dual-core ISPs. Thus, image processing speed has increased by 46%, shooting energy efficiency has increased by 23%, and shooting response speed has increased by 32%. At the same time, there are multiple noise reduction technologies to enhance the details of the photos.
Read Also: Huawei Mate 20 AnTuTu Listing Appears; Reveals Kirin 980's Prowess with 350,000+ Score
Kirin 980 supports the new Goggles 2.0 AI system, which has tremendous improvement in sensing, measurement, cognition and calculation. It supports 33 APIs as well as 147 operators and supports real-time multi-person gesture recognition, real-time intelligent video processing and so on. The HiAI platform continues to be open to the public and supports a variety of third-party application access, especially AR augmented reality, video, photo taking, and more. You can scoop more details from our Kirin 980 launch article.