Mi Band 3 NFC Version is almost ready to go on sale in China
A few months ago, Xiaomi launched its third-generation of Mi Band in two variants — one standard Mi Band 3 and another Mi Band 3 NFC version. While the standard version is already available for purchase in China, the NFC version is yet to go on sale.
The company recently posted a video on its Weibo account showcasing the Mi Band 3 NFC version and hinting that the device could soon be available in the market for purchase. Now, Huang Wang, CEO of Huami posted on Weibo that Mi Band 3 NFC version has passed three tests and is almost ready to go on sale. The company had earlier revealed that the Mi Band 3 NFC variant will be available from September but no specific date has been announced yet.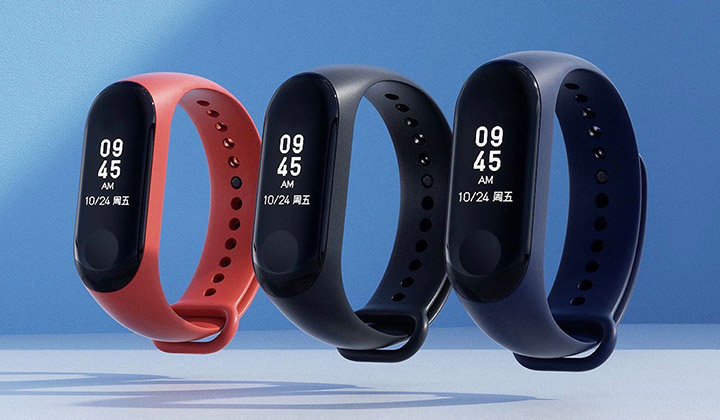 The NFC variant of the Xiaomi's new third-generation activity tracker comes with support for contactless payments using Mi Pay. It also supports City Bus Card payments that work for over 167 cities in China, including Beijing, Shanghai, Guangzhou, Shenzhen, Wuhan, Tianjin, Shijiazhuang, Suzhou, Hefei, Xi'an, and Jilin among others.
The Mi Band 3 comes with a 0.78-inch OLED capacitive touchscreen. According to the company, the display is designed with an aim to offer a better experience for viewing / rejecting calls and messages. It has been redesigned to ensure that the tracker doesn't fall off from the strap, which a lot of users complained about for its predecessor.
Along with the addition of viewing messages and call view/ reject feature, the Mi Band 3 can also provide weather forecast as well as an alarm clock, which can be turned off from the touchscreen. Other features include heart rate monitor, daily steps count and sedentary reminder as a part of the health management functions.
Further, the Mi Band 3 comes with water and dust resistance, and is completely waterproof for up to 50 meters, ensuring that it works perfectly even when the user is swimming. One of the crucial thing for a wearable device is the battery life and Xiaomi has taken care of the battery department. The newly launched Mi Band 3 comes with an improved battery, which the company claims can last for up to 20 days on a single charge.
Read More: Xiaomi has a new event scheduled in the famous Panda City of Chengdu, Mi 8 Youth incoming!
The NFC variant of the Xiaomi Mi Band 3 is priced at 199 Yuan, which roughly converts to $31 and is expected to go on sale by the end of this month. On the other hand, the standard edition of the Mi Band 3, priced at 169 Yuan (approximately $26), is now available in China through open sales.
(Source)