Get Huge Discount On Amazfit-Branded Smartwatches And Win Free Gifts On Banggood [Coupon Codes]
by Vinay Patel ago0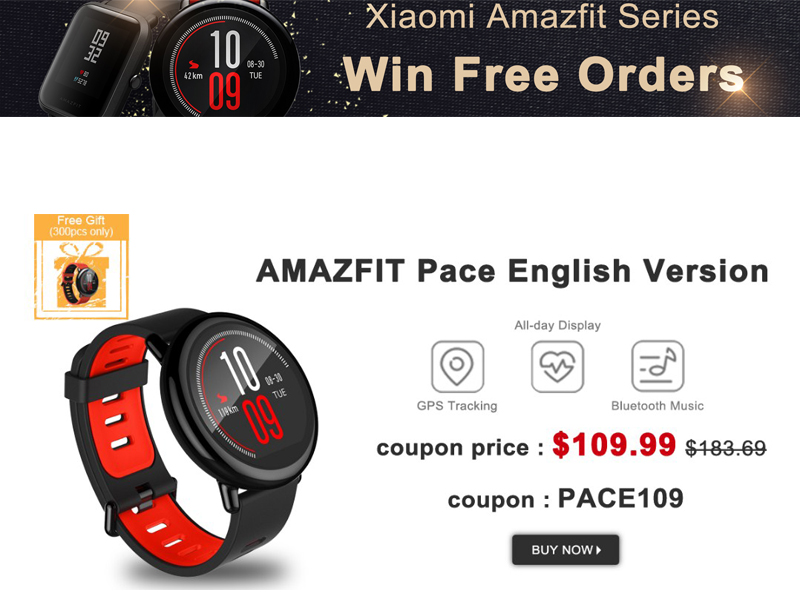 Fitness-conscious people usually end up spending a lot of money on newfangled fitness gadgets like a smartwatch. If you are in the market for a feature-laden smartwatch or activity tracker, you might want to take a look at the Amazfit series.
Under Xiaomi's caring wing, the Amazfit series is designed to help its wearer adapt a healthy and more active lifestyle. Taking its skyrocketing demand into consideration, Xiaomi has made a slew of Amazfit-branded smartwatches available to cost-conscious buyers on Banggood.
As if that weren't enough, the Chinese electronics giant will be offering buyers a chance to win free orders from September 10th to September 16th on Banggood. Let's head straight to the details without further ado.
Amazfit Pace
Engineered to meet all your needs, the Amazfit Pace normally sells for $183.69 on Banggood. Thankfully, there's a 37% discount on the device which brings its retail price down to just $115.99.
Aside from receiving this discount, you can use coupon code PACE109 to get an additional $6.99 off at the time of checking out. This helps you reduce your grand total to just $109. But that's not all.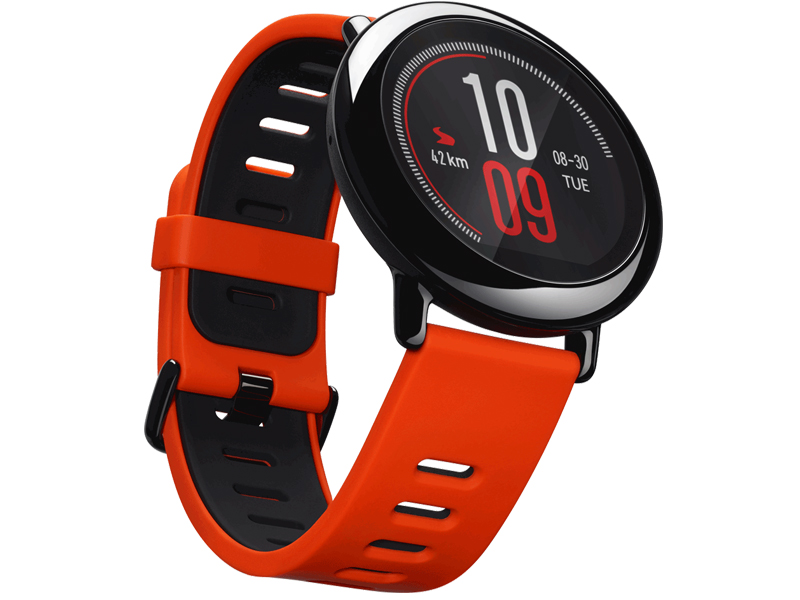 If you're lucky, you can win Bakeey 2Pcs Hat Prince 9H anti-shatter tempered glass screen protector film for the Amazfit Pace. This item normally sells for $7.96 but is currently available at a discounted price of $5.26 on Banggood.
Xiaomi Amazfit Bip Pace Youth
Alternatively, you can get a 38% discount on the Amazfit Bip Pace Youth smartwatch, which carries a $99.99 price tag without the discount. As a result, you can now get it at a lowered price of just $61.99.
You can extend this discount further by applying coupon code youth at the time of checking out. This will help you save $1 and lead your grand total down to just $60.66.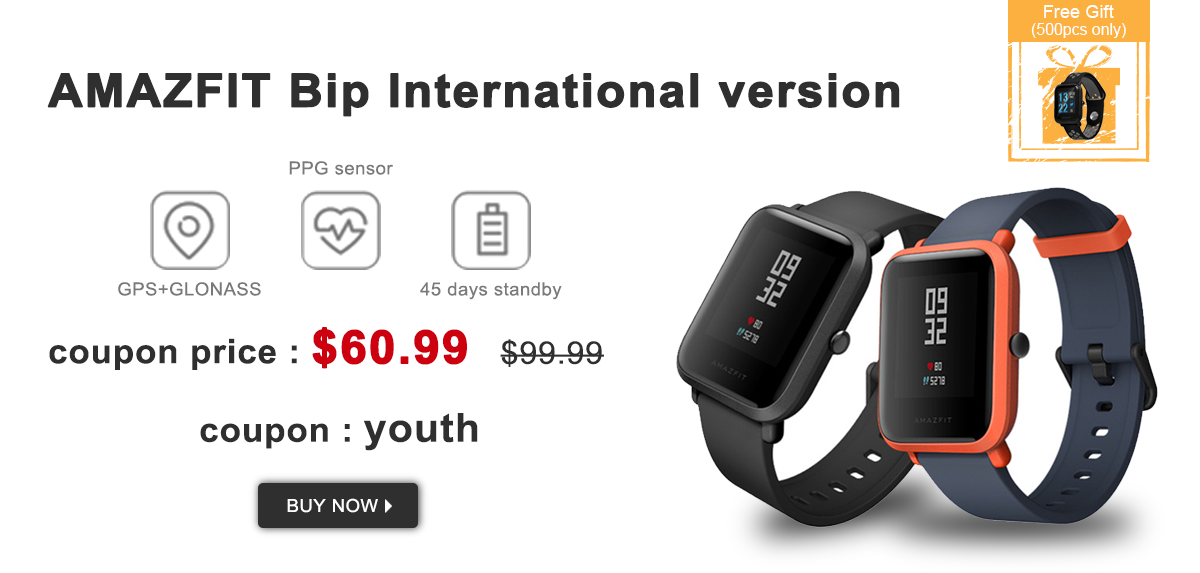 On top of that, you can win Bakeey 20mm silicone double color watch band strap replacement for Huami Amazfit Bip smartwatch. It carries a $9.99 price tag without the discount but is now available at a lowered price of just $4.99 as a separate item.
Banggood will be randomly choosing 6 lucky orders to get full price concessions. The full refunds will be received after September 27th.
Original Xiaomi Amazfit Cor MiDong Smart Wristband
You can buy the Cor MiDong smart band at a heavily discounted price of $47.99 on Banggood. This is a significant 47% reduction in the device's original asking price of $89.99.


With just 148 pieces left at the time of writing, the promotion sale is slated to end on September 17th. You can find a slew of other smartwatches that have been added to the 'Under $9 Area' category. You can click here to visit the promotion page and avail these discounts and win free gifts.
Buy Amazfit Smartwatches At Dropped Price On Banggood