Xiaomi smartphones get WhatsApp Cleaner feature in MIUI 10
Like many other smartphone manufacturers, Xiaomi's devices come with the company's own custom UI which is based on the Android operating system. Having a custom user interface enables companies to offer features that are missing in the stock version of Android.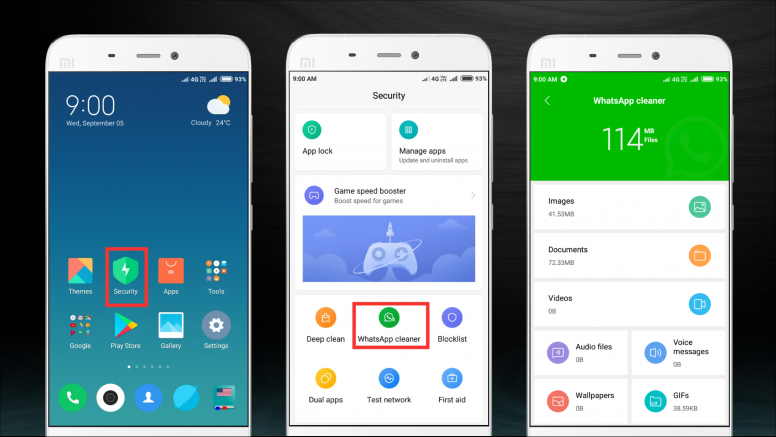 Xiaomi's custom user interface, MIUI, comes with several features that are not found in the stock Android and now a new one has been introduced in the MIUI 10. The company has introduced a feature named WhatsApp Cleaner in the MIUI 10 Security App.
As the name itself suggests, the feature allows you to wipe WhatsApp-related files, including images, video clips, voice notes, documents, and GIFs, to free up storage on the phone. To use the feature, you'll have to navigate to the Settings App > WhatsApp Cleaner.
This new feature will be helpful to many, especially those who use budget or entry-level smartphone with 16GB or less internal storage. It is currently available on phones running the MIUI 10 global beta ROM.
In addition to the WhatsApp Cleaner, the Security app update on MIUI 10 also brings First Aid and Test network. First Aid is used to scan the device for performance, network and battery-related issues and also offers solutions to fix those problems while on the other hand, Test network is used to measure the signal strength, WiFi strength, restricted connections for apps and also offers suggestions for the identified problems.
Read More: Xiaomi Mi Band 3 NFC version to go on sale on September 19; Total wearable sales exceed 50M
The MIUI 10 comes with several new features such as improved recent apps menu, which is designed to better utilize the full-screen design. It also makes use of artificial intelligence technology for "up to zero" loading times by studying your app usage behavior and anticipating actions. It also brings a new driving mode which relies on voice commands to avoid distractions.