Xiaomi will give out 666 units of the Mi Band 3 NFC Limited Commemorative Edition FREE
Since the Mi Band 3 was launched on May 31 by Chinese smartphone giant Xiaomi, the NFC version has been elusive. However, the company yesterday announced that the Mi Band 3 NFC edition would go on sale on September 19 with a 199 yuan (~$29) price tag. Xiaomi also disclosed that the sale of its Mi Band models right from inception has exceeded 50 million units.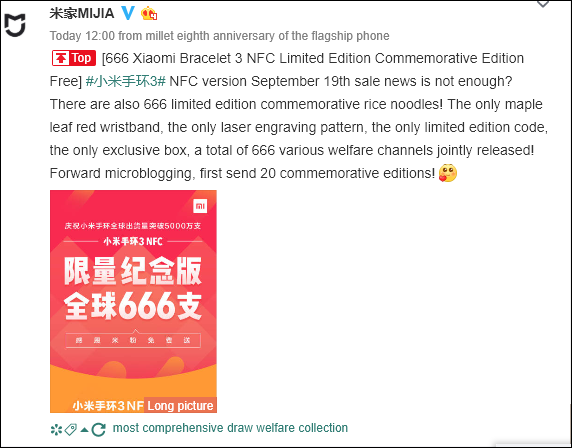 Xiaomi has now revealed that a Mi Band 3 NFC Limited Commemorative Edition would also be released on September 19. The new version is a limited edition which would be given out free to fans of the brand. Xiaomi disclosed it only manufactured 666units, each of them having an identification number ranging from 001-666. This may sound kind of creepy to some but in China, 666 can mean "everything goes smoothly". It is usually associated with luck.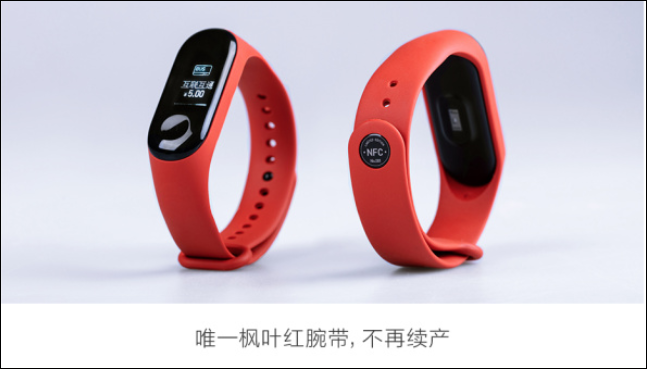 As for the design, the buckle ring of the new commemorative edition has a laser engraved pattern with NFC written as well as the assigned number of the customised unit. The device also comes with a Maple leaf red coloured wristband. The details also include a customised packaging box.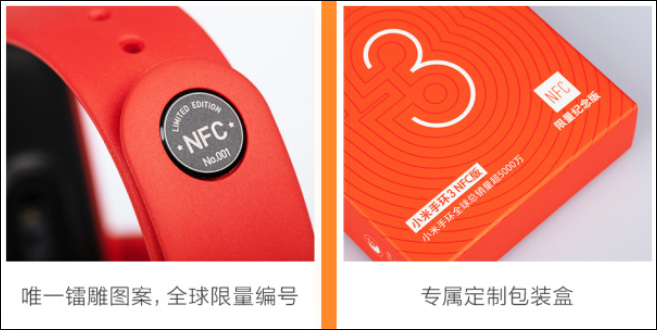 Related: Xiaomi Mi Band 3 NFC version to go on sale on September 19; Total wearable sales exceed 50M
Apart from the customisation on the design, the model is the same as the NFC edition. As a reminder, the NFC edition carries support for contactless payments through Mi Pay, which is the official mobile payments service from Xiaomi. Apart from supporting contactless payment PoS terminals enabled with NFC, the Mi Band 3 NFC version will support city bus card payments in as many as 167 cities such as Beijing, Shanghai, Guangzhou, Shenzhen, Wuhan, Tianjin, Shijiazhuang, Suzhou, Hefei, Xi'an, and Jilin among others in China. Other features of the regular Mi Band 3 and the NFC edition align, such as a 0.78-inch Curved OLED screen with a 128×80 pixels resolution. The device offers a battery life of up to 20 days with normal usage. You also get water resistance, heart rate monitoring, sleep tracking, steps counter, sedentary reminder, call and message notification. The device also comes with weather forecast feature and alarm clock.
(source)