iPhone Xs, Xs Max and Xr RAM and Geekbench scores surface (UPDATED)
by Michele Ingelido ago0
UPDATE: Even Antutu has confirmed the RAM on all the three new iPhone models — iPhone XS, XS Max and XR RAM. The image is added below.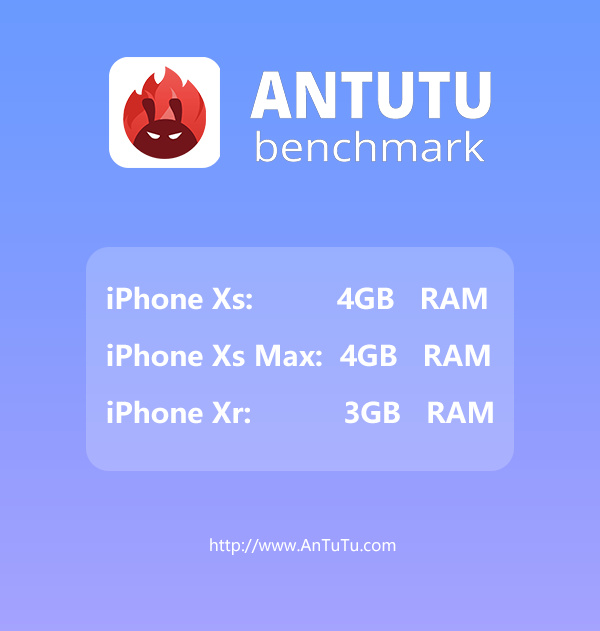 While unveiling its new devices, Apple usually does not reveal all the important details of their specs sheet, and the same applies to this year's iPhones as well — iPhone Xs, Xs Max and Xr. The most important detail which was not revealed by the Cupertino giant was the amount of RAM on its new smartphones. But today, three handsets surfaced on some Geekbench listings which revealed both the quantity of RAM and their scores obtained on benchmarks. According to Geekbench, both iPhone Xs and Xs Max come with 4 GB of RAM, that is 1 GB more than the previous generation.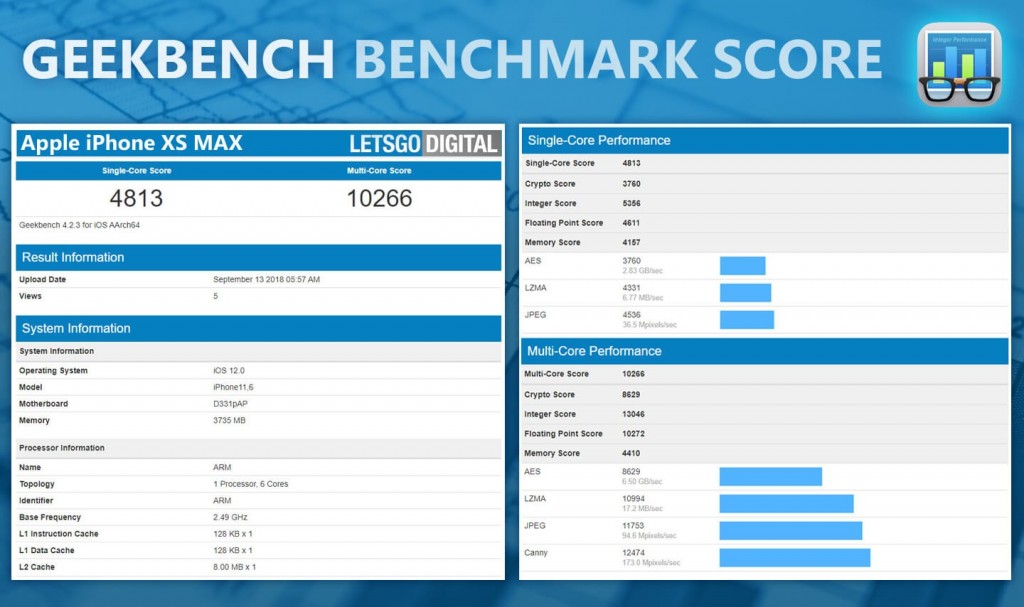 The affordable model iPhone Xr instead comes with 3 GB of RAM just like the original iPhone X. Coming to benchmark scores, Geekbench highlighted a very high result in single-core performance for the iPhone Xs Max: 4813 points, that is much better than the previous generation, while there is just a slight difference in multi-core performance with 10266 points. Due to its lower amount of RAM, iPhone Xr obtained a lower score with 4754 in single-core and 9367 points in multi-core. There are still other important details we need to know about iPhone Xs, Xs Max, and Xr, such as the clock frequency of the chipset.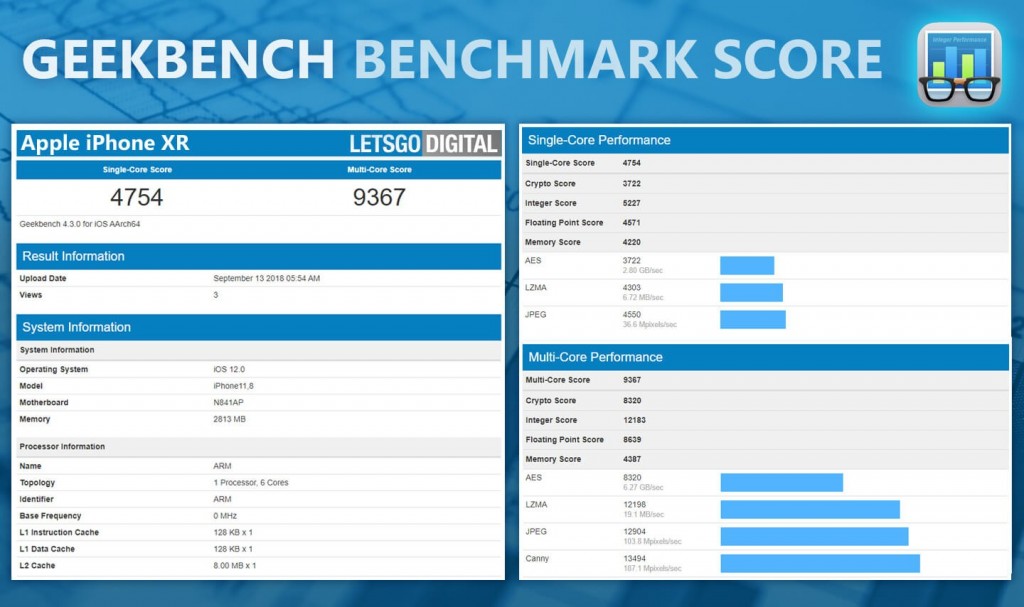 But they should be revealed very soon as the devices are going to hit the shelves on September 21. All the iPhones of this year are powered by an hexa-core Apple A12 Bionic chipset, but they have displays of different sizes. The first has a 5.8-inch AMOLED panel, the second has a 6.5-inch AMOLED display (the biggest screen ever seen on an Apple phone) and the third is in the middle with a 6.1-inch display and the LCD technology. Even though it is cheaper, according to Apple, iPhone Xr has the best LCD display ever used on a phone.
(via)