The first Google Pixel 3 official teaser hits but there's nothing new
Ahead of the October 9 launch event for the Pixel 3 and 3 XL, Google has started releasing teasers of the expected launch. The Pixel 3 and its bigger sibling has been the subject of several leaks. So, you shouldn't be surprised that Google's first teaser isn't very rich in content. Not that we expect the company to release so many details, anyway.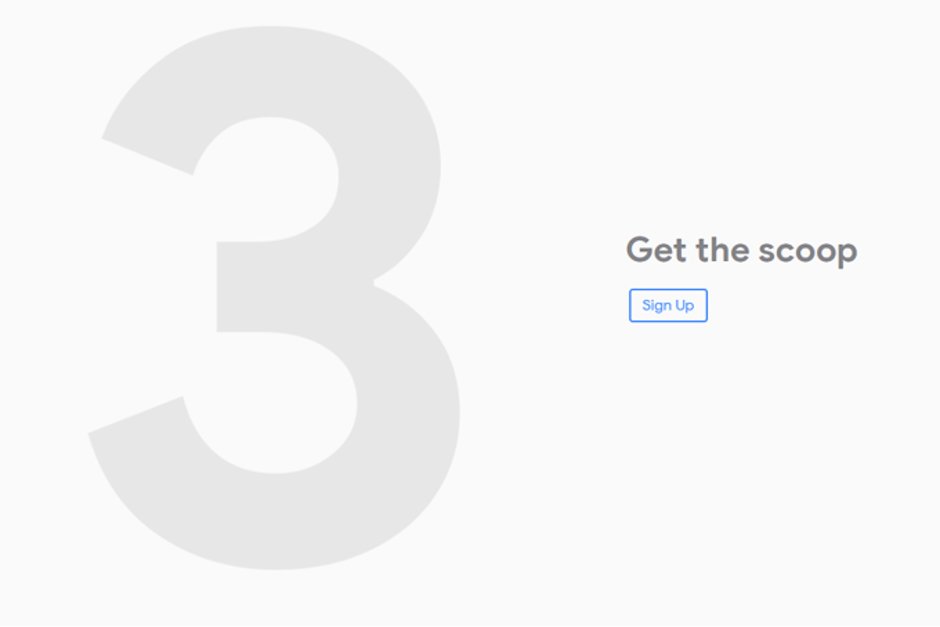 The Pixel 3 teaser should rank as one of the simplest we have set our eyes on in a long while. It is just a big number "3" alongside a "Get the scoop" sign-up button to get updates of what Google has got in store. If you've already signed up for updates from the Google Store like we did last year, you won't have to sign up again. You'll only see the message: "Looks like you've already enrolled for updates from the Google Store. Be on the lookout for some news from us on Oct. 9".
Read Also: HD Unboxing Video of Google Pixel 3 XL posted online
The Pixel 3 XL is expected to pack a 6.2-inch display with a resolution of 1440 x 2960 pixels and 494ppi while the Pixel 3 will have a 5.5-inch display. Both models will be powered by a Snapdragon 845 chipset paired with 4GB of RAM. At the rear, the models are said to still have a single 12MP sensor while selfies will be taken care of by an 8MP shooter. The Pixel 3 XL will also get its juice from a 3,430mAh battery while the Pixel 3 will have a battery capacity of around 3,000mAh. Apart from the Pixel 3 models, Google is expected to also unveil several products. We'll have to wait until the launch to get the full details of what Google has in store for us.
(source)