Buy IQI I8 4G Smartwatch Phone For Just $119.99 On GearBest
by Vinay Patel ago0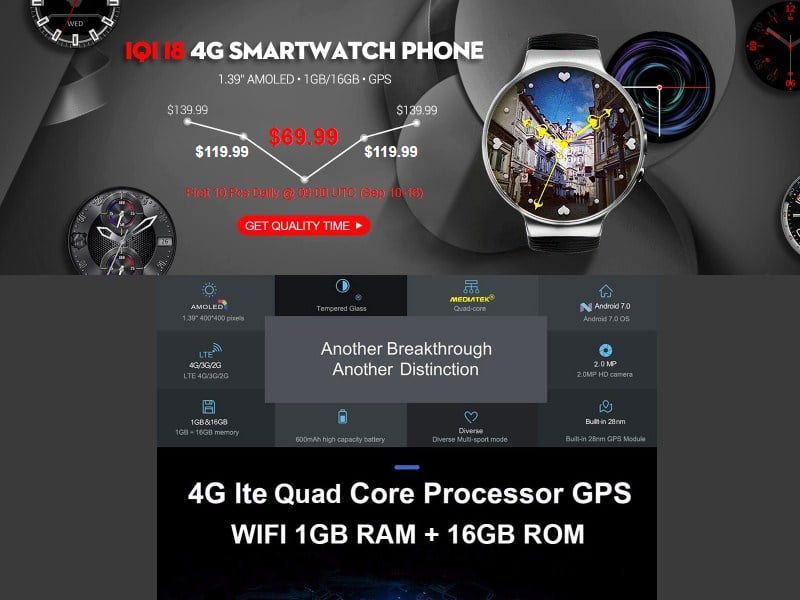 Marketed as the advanced version of the IQI smartwatch, the recently launched I8 4G smartwatch phone boasts an array of radically enhanced specs and features. Aside from features and body, the advancement is made in the money as well.
As a result, the IQI I8 4G sets you back a pretty penny on online as well as offline stores. But if you're on a tight budget and aren't willing to spend a lot of money on a smartwatch phone, we got good news for you.
You can now buy the IQI I8 smartwatch phone at a dropped price of just $119.99 on GearBest. In a bid to make the well-received device available to the cost-conscious buyers, IQI company s currently doling out a noteworthy 17% off on the smartwatch's original asking price of $139.99.
The IQI I8 is quite an irresistible smartwatch phone at this reduced price, given that it is capable of replacing your smartphone on several instants when you're not carrying it. With a long standby time, this smartwatch phone is an ideal tool for outdoor and business trips.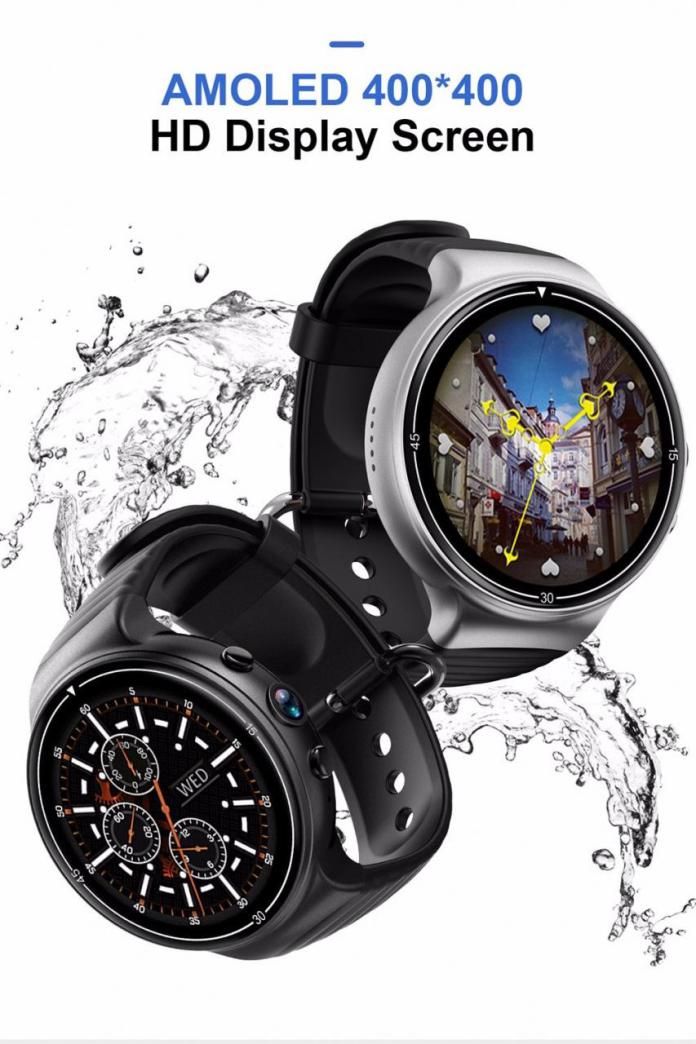 The device sports an easily readable 1.39 inch AMOLED display with a screen resolution of 400X400 pixels. Under the hood, it packs a powerful MTK6739 Quad Core processor along with 1GB of RAM and 16GB of onboard storage.
Moreover, the IQI I8 4G smartwatch phone runs on Android 7.0 OS and is backed by a built-in 4.0 600mAh battery. The device allows its wearer to dial or answer a phone call and send, receive messages without breaking much of a sweat.
On the downside, the aforesaid discount will only be valid for 49 pieces. The promo was on the verge of wrapping up too at the time of writing so head straight to this link to avail the discount.
Get 17% Off On IQI I8 4G Smartwatch Phone