Xiaomi ads are now being shown in the Settings app: Users Report
by Simran Singh ago0
Xiaomi MIUI custom ROM is loved by many of its fans, but there's a section of the population who shy away from the OS due to its heavy UI, in-phone ads and other reasons. It looks like Xiaomi is now giving users another chance to dislike its MIUI interface by adding push ads in the settings app of the phone. This news comes via users on Reddit reporting that they have found push ads in the settings app of Xiaomi devices.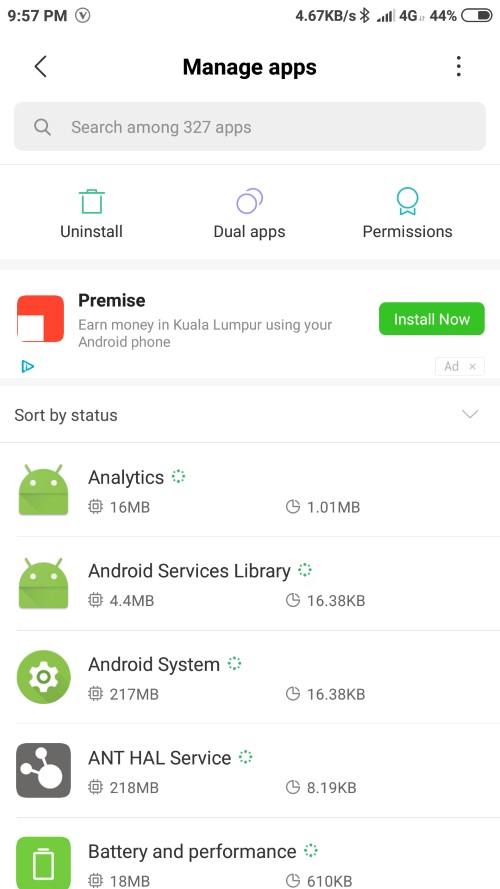 A reddit users u/chootingfeng posted a screenshot where ads can be seen in the settings menu. The same user owns two Xiaomi devices, Mi Max 2 and Mi Note LTE, but it is unclear, which device is showing the ads. He added that after updating the phone to version 8.9.13 of MIUI the ads' frequency have increased. On restarting every app like Music, Security, etc, he's getting the ad despite having turned off the recommendations in settings.
This is not a new scenario, Xiaomi has often displayed ads on its phones. But until now, the ads were shown only in Xiaomi default apps, with the exception of the core apps. Today, Xiaomi seems to have introduced ads in the core settings apps, which is quite a surprising move. But note that only few users are reporting it, so it might be a temporary test and not a full fledged change on the MIUI ROM in general.
It's always remained a big question why Xiaomi resorts to ads inside MIUI? But do note that the company provides an option to switch off these ads. However, it is quite complex to follow.  The procedure to turn of the ads is applicable only to a single app at a time and you have to repeat the process to turn off the ads in other company apps as well. In short, for a normal user its very hard to avoid these kinds of ads on their Xiaomi devices.
What do you think ? Are you okay with a couple of ads on your Xiaomi phone?
Also, have you seen ads in the settings menu of your Xiaomi phone?
(Source)