Xiaomi crowdfunds 90 Minutes temperature controlled jacket for 549 Yuan (~$79)
by Anvinraj Valiyathara ago0
Xiaomi's Shanghai-based eco-chain enterprise Runmi Technology that is known for selling products with 90 Minutes branding has introduced temperature-controlled jacket through crowdfunding. The unisex jacket has arrived with an attractive price tag of 549 Yuan (~$79). What's interesting about the temperature-controlled jacket is that it can be charged to make it warm. Hence, it is a very suitable clothing to stay warm during winters.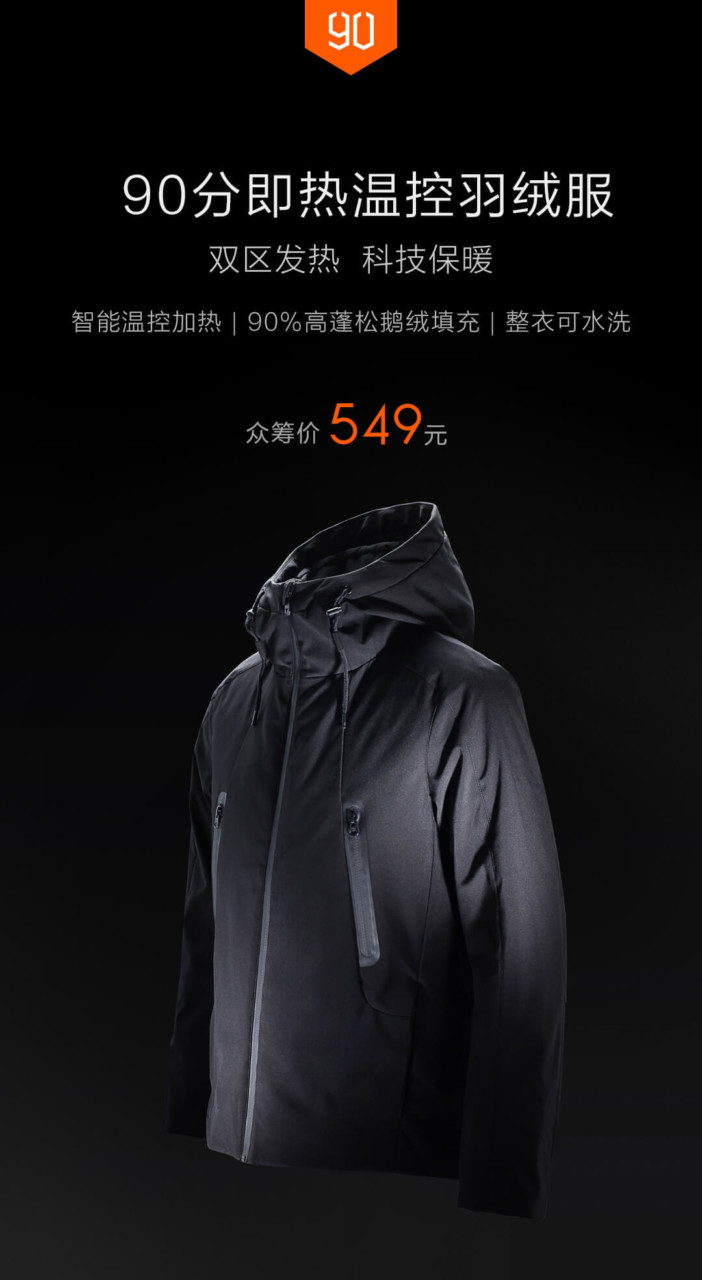 In winters, people wear extra clothes to remain warm. However, with 90 minutes temperature-controlled jacket, no other additional clothing is required as it can evenly distribute the thermal heat.  The Heatex heat technology offers an intelligently warms the neck and waist dual zones and offers the best comfortable in chilling conditions.
The crowdfunding project page of the 90 minutes temperature-controlled jacket has been rigorously tested to ensure user safety, over-heating and even distribution of warmth. When the temperature is too high, the heating technology stops on its own for the safety of the user. It is also equipped with short-circuit protection. Also, the jack is intelligent to stop charging automatically when the jacket is removed.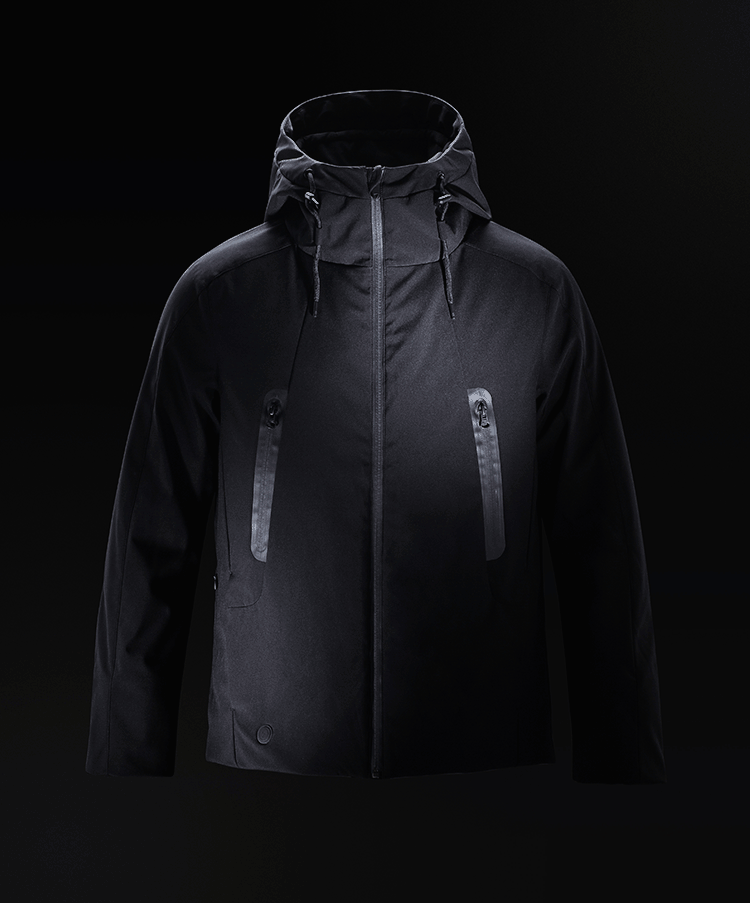 As far as the fabric material of the 90 minutes temperature-controlled jacket is concerned, its internal padding is 90 percent goose down whereas the outer fabric is splash-resistant. The temperature-controlled jacket is an IPX7 rated clothing which allows it to withstand moderate rain and snow.
Some may feel that it could be bulky jacket, but the product page describes it as feather-like light clothing. It can be easily stored and carried while traveling. The resilient YKK zipper has an opening for attaching earphones. It comes in a single color of black.
The shipments of the temperature-controlled jacket are expected to start on Oct. 15. It can be availed in different sizes such as small, medium, large, extra-large and XXL. For more information on the product and to place an order for it, readers can visit the source link.
(source)