Buy Meizu EP52 Lite Sports Headphone For Just $18.99 On GearBest
by Vinay Patel ago0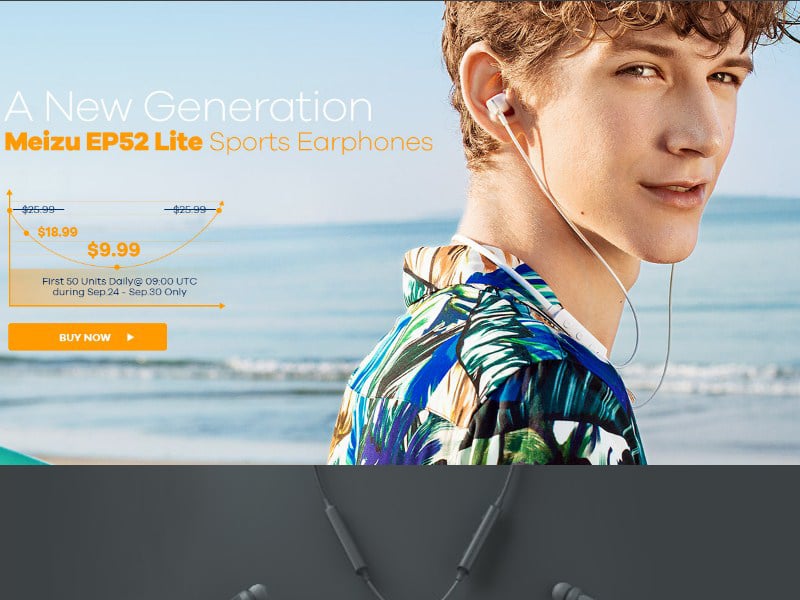 In addition to manufacturing cost-effective, yet awe-inspiring smartphones, Meizu is known for creating top-notch audio accessories and devices. On September 19th, Meizu took the wraps off a few amazing items along with the much-awaited Meizu EP52 Lite sports Bluetooth headset during a new product launch conference.
Sporting an appealing neck-hanging design, the Meizu EP52 Lite features three-button remote control. Moreover, it is extremely lightweight with weighing in at just 2.3 grams single-sided. This makes it easy-to-carry everywhere you go.
While the modestly-priced Meizu EP52 Lite is already quite a bargain, the Chinese consumer electronics company is offering the feature-laden sports earphone at a dropped price of just $18.99. This is a noteworthy 23% reduction in the device's original asking price of $25.99.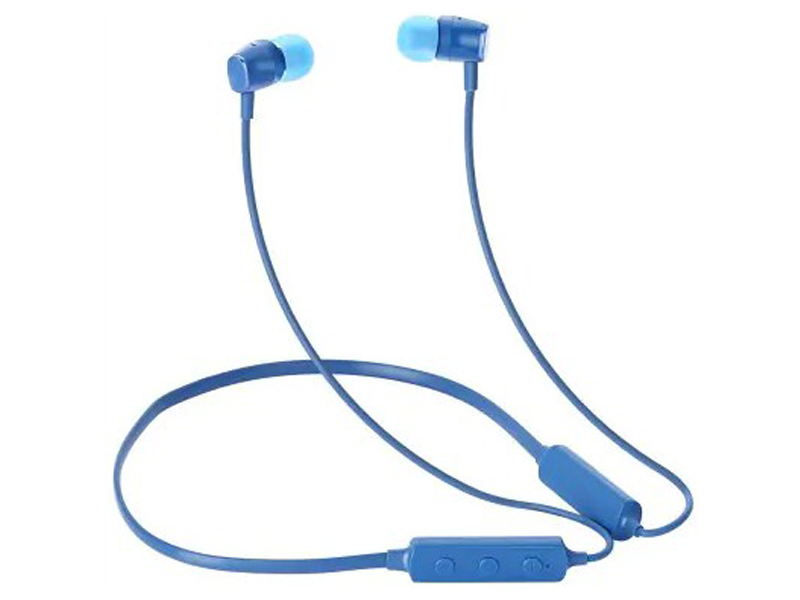 As an audio accessory, the Meizu EP52 Lite delivers an unmatched audio performance that makes it an irresistible earphone at the above-mentioned discounted price. Outfitted with an exclusively designed 10mm bio-diaphragm (dynamic coil) in the earphone cavity, the Meizu EP52 Lite boasts a specially optimized sound cavity structure.
According to Meizu, the general design of the EP52 Lite Sports Bluetooth headset adopts an ultrasonic assembly technology. It comes with a TPE skin-friendly wire and an IPX waterproof rating which lets you wear it even during rainy weather.
Moreover, the headphone supports Bluetooth 4.2 standard, which can be used over a 10-meter distance. If the Meizu EP52 Lite Sports Bluetooth headset has grabbed your attention and you'd like to know more about it, you can click here to visit the promotion page.
In order to ensure you receive the aforesaid discount, it is imperative for you to bear in mind that the promotion is slated to end soon and there were only 156 pieces remaining for the Flash Sale. First 50 buyers will be able to get their hands on the EP52 Lite at a dropped price of just $9.99.
Note that the discount will be valid daily starting at 9:00 UTC until Sunday, September 30th.
Get 23% Off On Meizu EP52 Lite Magnetic Bluetooth Sports Headphone