Apple iPhone XS Max's production cost estimated to be $443
Apple recently launched its new smartphones — iPhone XR, iPhone XS and iPhone XS Max. Now, Techinsights has completed a teardown of the iPhone XS Max A1921, revealing the components cost and production estimate.
It reveals that the estimated production cost of Apple iPhone XS Max 256GB model, which is said to be the most popular model, is about $443, about $50 more than the iPhone X 64GB model. In the cost breakdown, it reveals that the most expensive component is the display panel at around $80.50.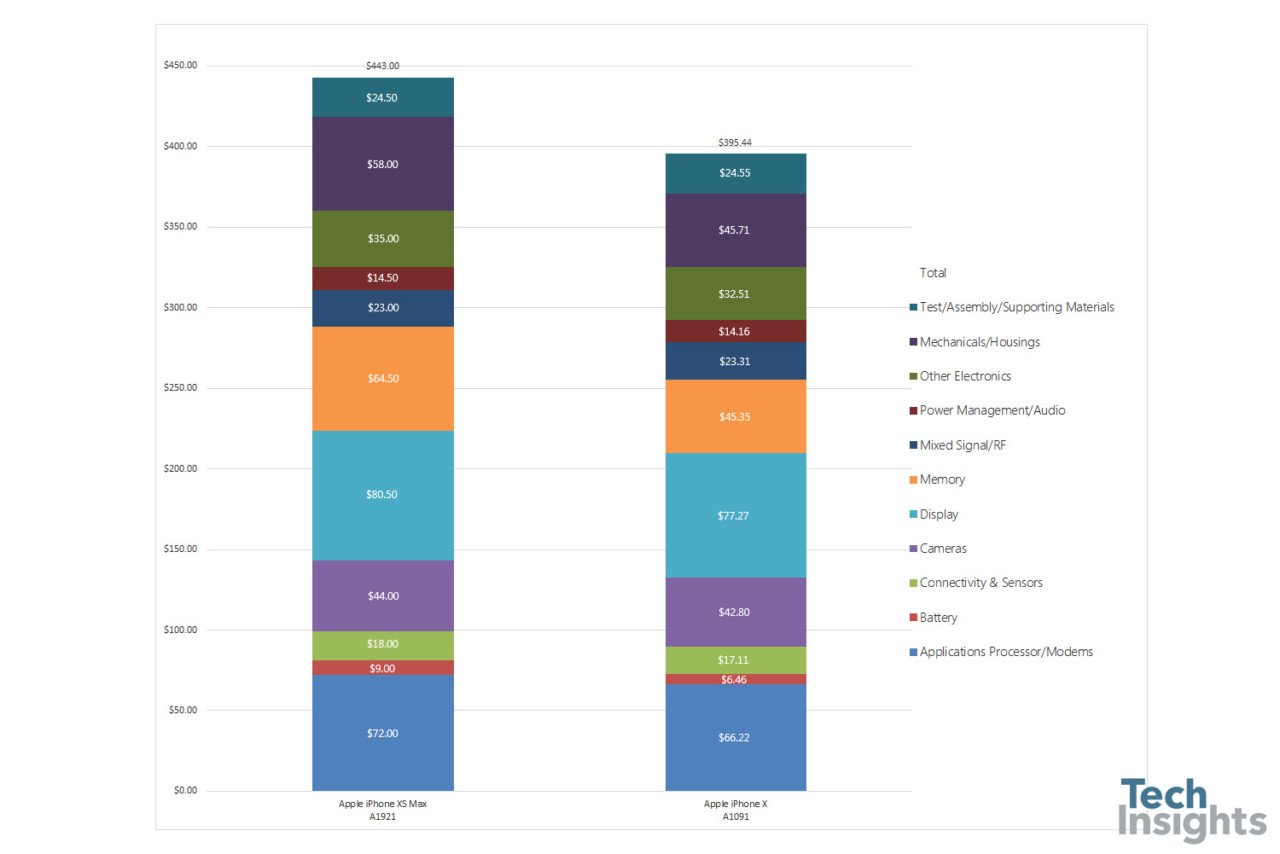 The phone is powered by the company's new 7nm Apple A12 Bionic chipset, which reportedly costs around $72, with modems. The internal storage, i.e. 256GB storage, costs around $64 while the external housing costs somewhere around $58.
The device also comes with upgraded cameras, which costs about $44. Interestingly, the pricing of the camera module is same as that of last year's iPhone X. Going by the pricing chart, every component is costlier compared to iPhone X launched last year, except for the assembly materials and the RF antenna.
Do note that Techinsights's $443 pricing estimated for the 256GB model of the iPhone XS Max doesn't include other manufacturing expenses such as Research & Development, Software, Logistics, and Marketing.
Read More: Counterpoint's Global handset profit share ranking shows Apple as the most profitable brand!
Techinsights says that the cost estimated provided are compiled using information available at the time of the initial teardown and where concrete data is not yet available, the company has made some assumptions. While the costing figure may not be accurate, it gives a picture about the phone's production cost.
(Source)