Buy Xiaomi Redmi Note 6 Pro Smartphone At A Dropped Price On Banggood
by Vinay Patel ago0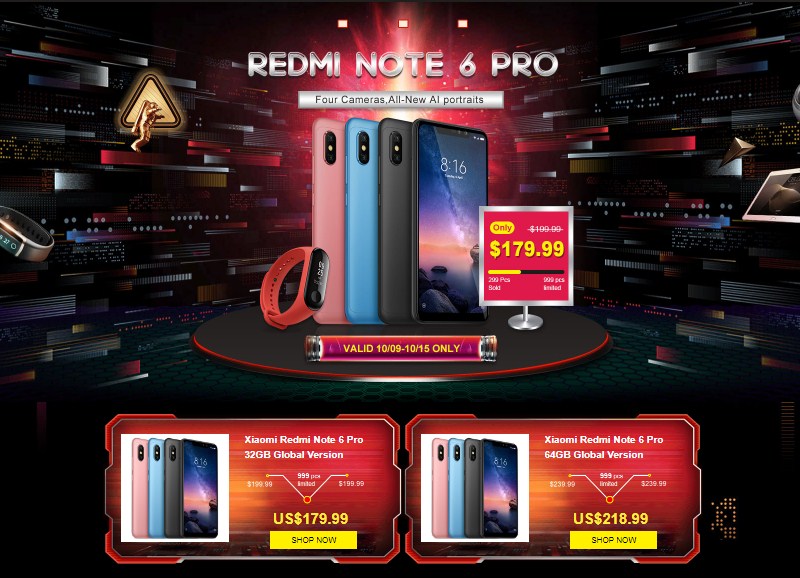 Following the footsteps of its well-received precursors, the Redmi Note 6 Pro became an instant hit among Xiaomi fans after hitting the store shelves earlier this year. Loaded with awe-inspiring features, the latest smartphone in Xiaomi's popular Redmi series is simply irresistible.
If you've restlessly been waiting to get your hands on the coveted Redmi Note 6 Pro without emptying your pocket, it may interest you to know that you can now get big discounts on two different versions of the smartphone on Banggood. So without further ado, let's check out the details.
Xiaomi Redmi Note 6 Pro Global Version (3GB RAM+32GB ROM)
While you'd usually end up spending $199.99 on the global version of the Redmi Note 6 Pro smartphone offering 3GB of RAM and 32GB of onboard storage, you can now buy it at a reduced price of just $179.99 on Banggood. This is a considerable 10% reduction in the phone's retail price.
The promotion sale kicked off on Sunday, October 7th and is slated to end on October 15th. While you can choose between the black and rose gold color versions, it is worth noting that there were only 240 pieces of each color option left at the time of writing.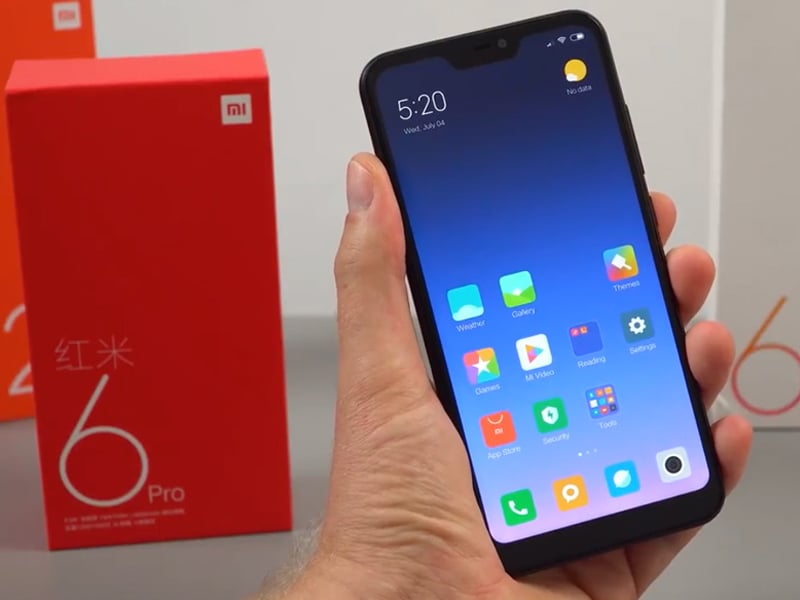 Xiaomi Redmi Note 6 Pro Global Version (4GB RAM+64GB ROM)
The slightly larger version of the Redmi Note 6 Pro smartphone offering 4GB of RAM and 64GB of internal storage normally sells for $249.99. But much to the delight of cost-conscious buyers, this version is now available at a discounted price of just $218.99 on Banggood.
This is a 12% reduction in the phone's original asking price. The discount will specifically be valid for the blue color version until October 15th. Regrettably, there were only 147 pieces remaining for this promotion.
If you're interested in getting more than just the discount, you'd be delighted to know that the Xiaomi Redmi Note 6 Pro with 3GB RAM and 32GB internal storage can now be purchased along with the Mi Band 3 smartwatch at an unbeatable package price.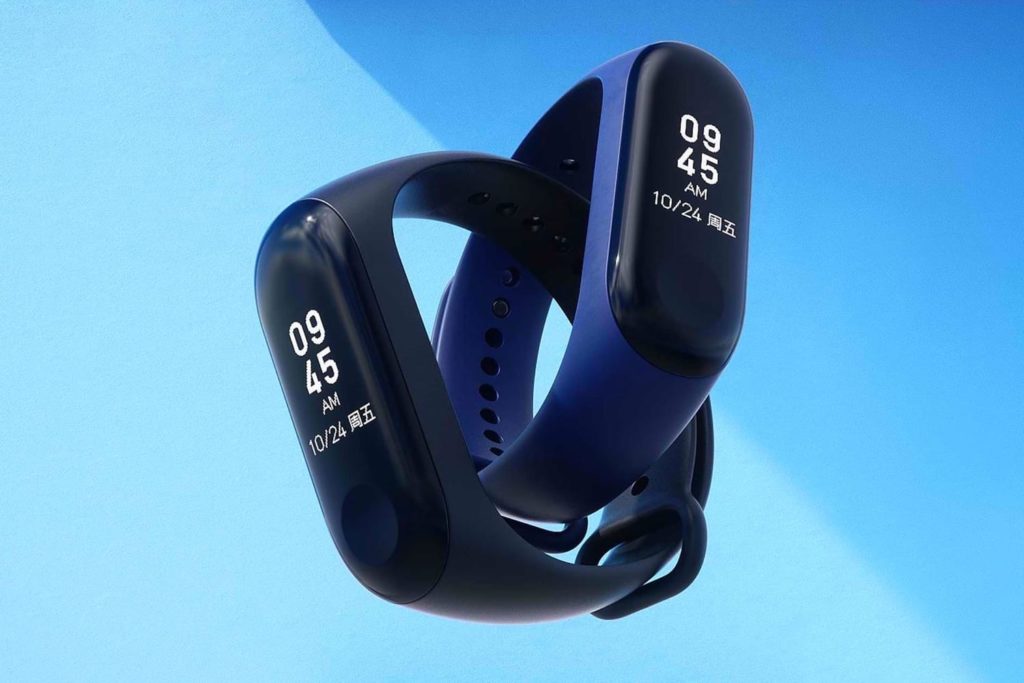 While the aforesaid version of the Redmi Note 6 Pro smartphone carries a discounted price tag of $179.99, the Mi Band 3 is also available at a dropped price of $26.99. It is worth noting that the smartphone usually sells for $199.99; while the Mi Band 3 would normally set you back $56.99.
You can buy the Redmi Note 6 Pro smartphone and Mi Band 3 smartwatch bracelet together at a package price of just $206.98. Buying these 2 items without the discount would set you back $256.98.
While you end up saving $50, it is imperative for you to bear in mind that the discount will be limited to just 99 pieces. You can follow this link to check out more details and take advantage of this discount before the promotion comes to an end.
Get Big Discount On Xiaomi Redmi Note 6 Pro And The Mi Band 3 Smart Watch
Download Banggood App To Get A 10% Off App Coupon