Avail Unmissable Deals And Discounts On Home Appliances And Other Items On GearBest
by Vinay Patel ago0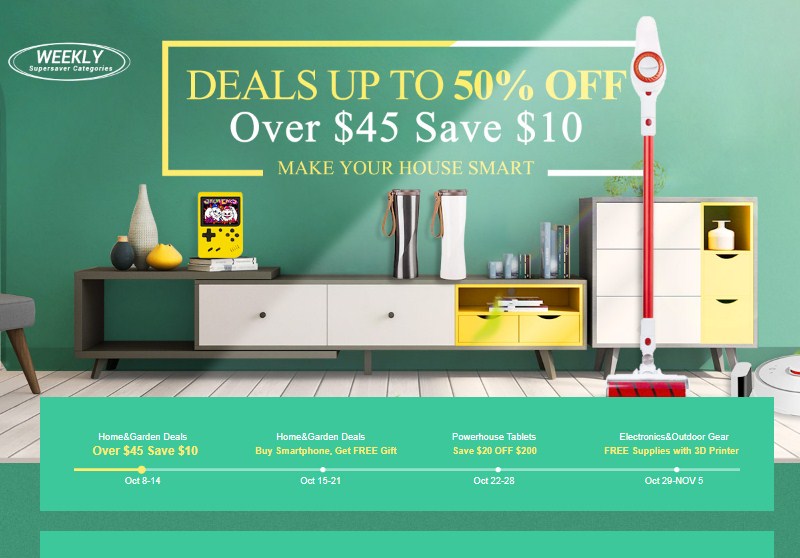 GearBest is offering up to 50% off on a wide range of home appliance and other items, giving you an opportunity to make your house smart without emptying your pocket. Moreover, you can save a considerable amount of money on various categories if your shopping cart exceeds a specific amount.
Keeping in line with that, you can get $10 off if you shop for more than $45 in the 'Home & Garden Deals' section until October 14th. Likewise, you can get a free gift when you buy a smartphone under the 'Home & Garden Deals' category before October 21st.
If your grand total exceeds $200, you can get a $20 discount on 'Powerhouse Tablets' until October 28th. Similarly, you can receive free supplies with 3D printer under the 'Electronics & Outdoor Gear' section starting from October 29th to November 5th.
The 'Hot 24 Hours Flash Sale' section features limited pieces of the Original Xiaomi Mi Robot Vacuum and Portable Intelligent Thermal Vacuum Water Bottle from Xiaomi YouPin. More importantly, both the items are available at a dropped price.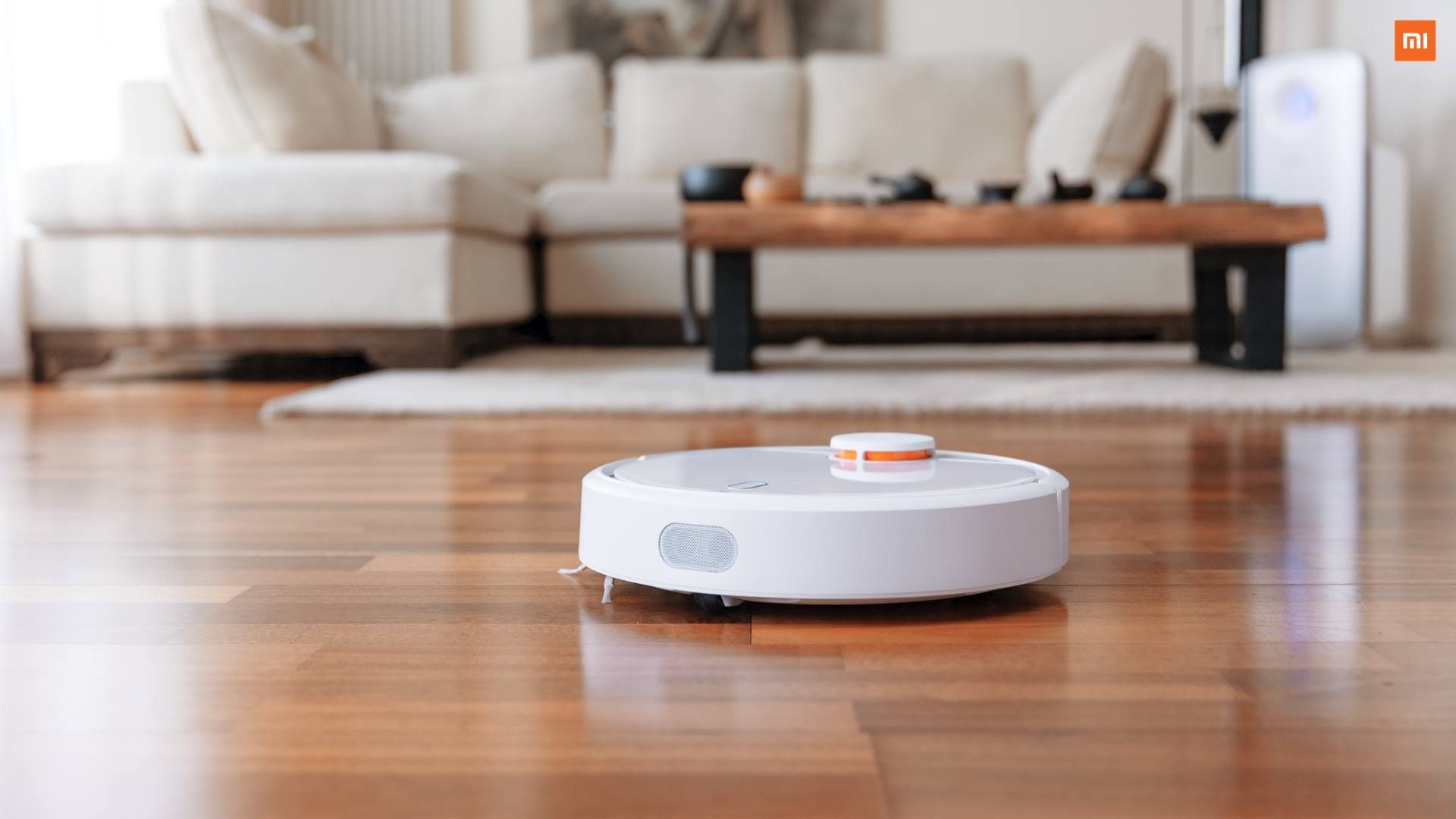 For instance, the Xiaomi Mi Robot Vacuum usually sells for $436.66, but it is currently available at a reduced price of just $269.99. The Portable Intelligent thermal vacuum water bottle, on the other hand, is now available at a discounted price of just $25.99 while it usually carries a $49.65 price tag.
The 'Flash Sale' category is crammed with miscellaneous items that you can buy at the lowered price. In the next section dubbed 'Over $45 Save $10,' you can save an extra $10 when your grand total exceeds $45. Note that the discount will be valid for those using GearBest app to buy the products.
You can find all sorts of items that help you keep your home clean and tidy at a discounted price under the 'Home Appliances' section. This category features Dibea, ILIFE, Xiaomi, and other top brands.
The 'Home & Garden' segment is rife with discounted items that you use on a regular basis. For instance, you can get a 7% off on the Key Storage Lock Box with 4 Digit Combination that lets you enter your home even if you forget the key.
The rest of the products have been split into multiple categories such as 'Smart-lighting,' 'Healthy Life,' and 'Novelty Toys.' You can follow this link to check out the rest of the products and get the discount before the promotion comes to an end.
Check Out Weekly Supersave Categories On GearBest