The Pixel Stand is Google's wireless charger for the Pixel 3 Duo but it does more than charge
by Habeeb Onawole ago0
The new Pixel 3 and Pixel 3 XL support wireless charging, a first for the Pixel phones. While there are a bunch of wireless chargers on the market already, it is no surprise that Google announced its own charger named the Pixel Stand. However, the Pixel Stand does more than charge your phone.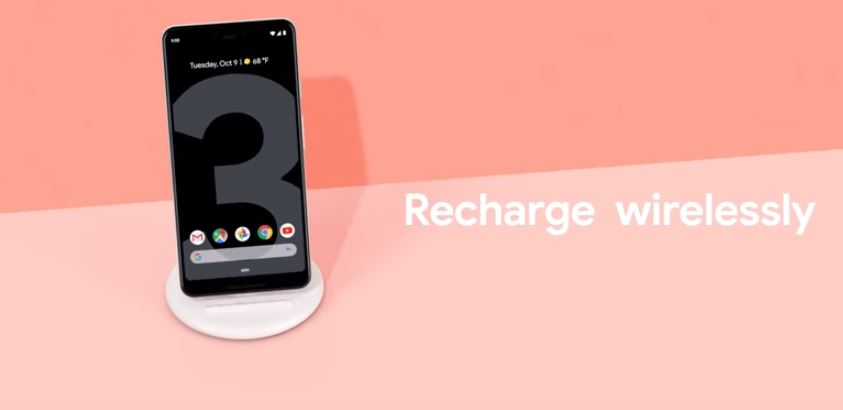 Just like the name says, the phone is propped up when you place it on the charger. There are a bunch of "standing" wireless chargers but Google has a reason for choosing this design.
When you place your Pixel 3 (or Pixel 3 XL) on the charger, a new UI comes up on the phone's display. This UI shows important information like your schedule, traffic info, and the latest news. It also has an ambient lighting that mimics sunrise before your alarm rings. At night, it automatically activates Do Not Disturb mode, so that you can disconnect and get ready for bed.
The phone will also begin a slideshow of your favorite pictures from Google Photos as you charge. Also, if there is a knock at the door and you use a Nest Hello video doorbell, the Pixel 3 will show who's at the door when charging on the Pixel Stand.
All the features mentioned above works well only if the device is propped up which explains the reason for the adoption of the standing design.
The Pixel Stand provides up to 10W fast charging for your Pixel 3 and Pixel 3 XL. You can place the phone in landscape mode too and it will charge. Google says it will also charge Qi-compatible devices.
READ MORE: Renders and specs of Huawei's wireless charger leaks
The charger weighs 160g, has a height of 105mm and a diameter of 92mm. It is made of polycarbonate and has a silicone base. The Pixel Stand costs $79 and will ship with a 1.5mm USB-C to USB-C cable and an 18W USB PD adapter.