Buy Top-Branded Laptops And Tablets At Lowered Price On GeekBuying [Coupons Inside]
by Vinay Patel ago0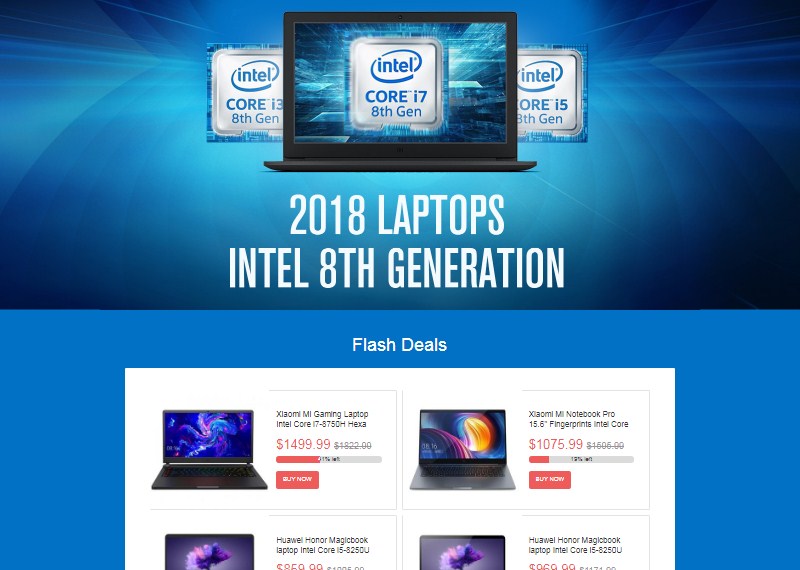 If you're looking for a cost-effective laptop that boasts an impressive array of specs and features, it may interest you to know that GeekBuying is currently doling out big discounts on a wide selection of high-end laptops as part of its latest promotion. So without further ado, let's check out the details.
Dubbed as the '2018 Laptops Intel 8th Generation,' the promo has been split into multiple categories in a bid to expedite the search process. The Flash Deals segment features the Mi Gaming laptop, Mi Notebook Pro laptop, and two different versions of the Honor Magicbook laptop.
More importantly, you can buy these well-received laptops at a lowered price. Similarly, the next category called 'Laptops' is brimming with heavily discounted laptops from top brands like Teclast, Huawei, and Xiaomi.
Alternatively, you can choose from some of the most popular tablets in the section called Android Tablets. This category features the Teclast T10, Chuwi Hi9 Air, Xiaomi Mi Pad 4 Plus and lots more. You can follow this link to check out the promotion page.
Teclast F6 Laptop
The F6 would normally set you back $313.99, but you can now buy it at a reduced price of just $269.99 on GeekBuying. Aside from taking advantage of this 14% discount, you can apply coupon code GKB087T to save an extra $40 before placing your order.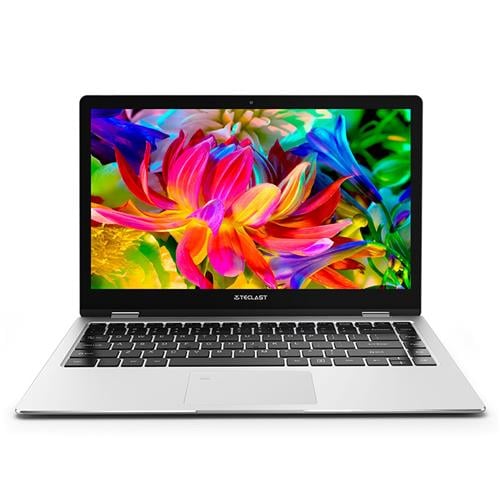 In other words, you can use the aforesaid coupon to bring your already discounted grand total further down to just $269.99 at the time of checking out. Click here to avail the discount and use the coupon before the promo ends in 2 days.
Teclast F5 Laptop
You can pre-order the F5 laptop at a lowered presale price of just $345.99 on GeekBuying. Note that the device usually sells for $418.99 without the aforesaid discount.

On top of that, you can save an extra $40 by applying coupon code GKB086T. This will help you reduce your grand total to just $339.99 at the time of checking out. In order to take advantage of the discount, all you need to do is to follow this link before the promo ends.
YEPO 737T Laptop
Equipped with the latest Windows 10 system, and powered by Intel's Cherry Trail x5-Z8350, Quad Core, 1.44GHz~1.92GHz processor, the YEPO 737T is quite an irresistible laptop that you can now buy at a discounted price of just $159.99 on GeekBuying. Note that the device usually carries a $234.15 price tag.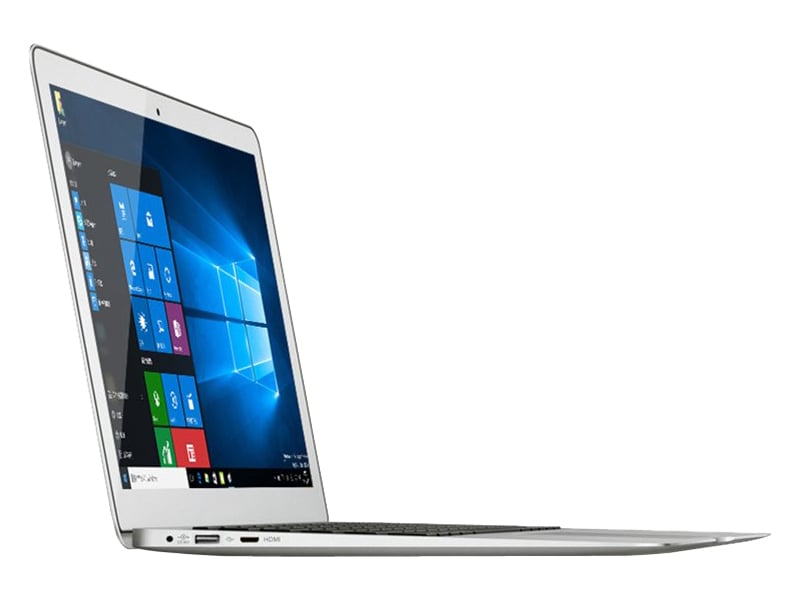 You can extend this discount by using coupon code GKB085T to save more money while checking out. After applying the coupon, your already modest grand total reduces to just $149.99. You can visit this link to receive the discount before the promo wraps up.
Check Out GeekBuying's 2018 Laptop Intel 8th Generation Promo