Avail Unbeatable Deals On Popular Brands On Banggood
by Vinay Patel ago0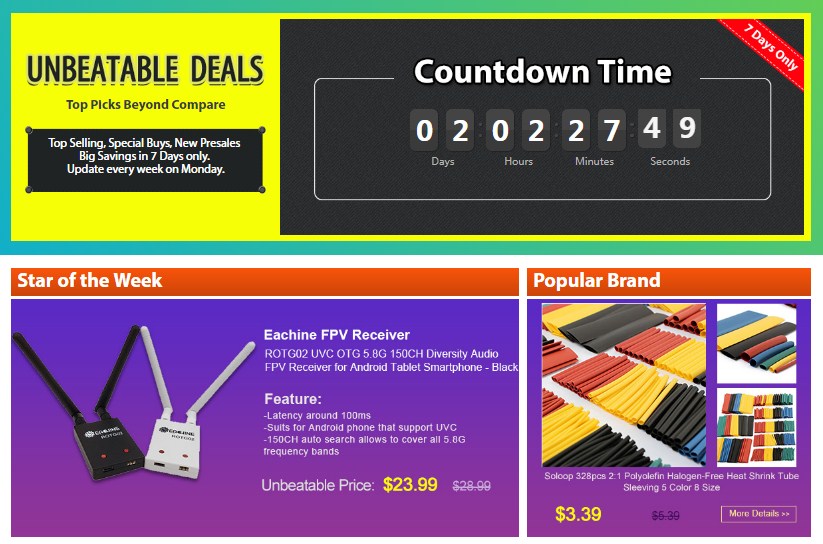 If you've restlessly been looking for unbeatable deals on popular brands on online stores, look no further.
As part of its recently kicked-off promotion, Banggood is offering big discounts on a wide selection of well-received products. Dubbed as 'Unbeatable Deals,' this 7-days-only promo has been divided into multiple sections in order to help buyers find what they're looking for without breaking much of a sweat.
The 'Start of the Week' section features the Eachine ROTG02 UVC OTG 5.8G audio FPV receiver that normally sells for $37.99. But thanks to the aforesaid promo, it is currently available at an unbeatable price of just $27.99. This 26% discount will be valid for black as well as the white color version of the device.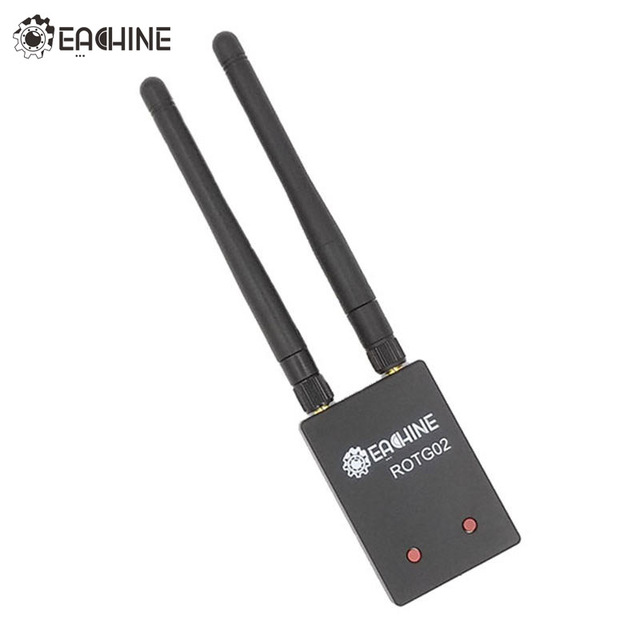 You can buy 328 pieces of Soloop Polyolefin Halogen-Free Heat Shrink Tube Sleeving in the next section called 'Popular Brand.' While you'd normally end up spending $5.39 on this item, it is currently available at a lowered price of just $3.39. This 37% discount will be valid for 3 days.
The rest of the products have been divided into other categories including RC Drones & Hobbies, Hot Electronics, Smart Devices, New Fashion, and House & Outdoor. Each of these sections features a slew of heavily discounted items.
You can get 2Pcs 175x200mm Car Anti Fog Nano Coating Rainproof Rear View Mirror Window Protective Film, and Digoo DG-BC20 Bathroom LCD Digital Thermometer at best price, under the 'Unbeatable Price' category. The 'RC Drone & Hobbies' section includes the WPL C24 1/16 Kit 4WD 2.4G Military Truck Buggy Crawler Off Road RC Car, Kiibru Squishy Jumbo Chocolate Heart Cake, NUX Mighty Lite BT Portable Electric Guitar Amplifiers and Kiibru Squishy Jumbo Christmas Snow Boots 16cm Licensed Slow Rising Original Packaging Collection Gift Toy bearing discounted price tags.
Similarly, the 'Hot Electronics' category includes the Test Develop DIY 830 Point Solderless PCB Bread Board For MB-102 MB102, Wemos® 0.66 Inch OLED Shield For WeMos D1 Mini 64X48 IIC I2C Compatible and other items that you can buy without emptying your pocket. The 'Smart Devices' section is likely to sweep tech buffs off their feet as it includes a Xiaomi Redmi Note 5 phablet, BlitzWolf BW-BR3 Bluetooth Music Receiver Transmitter and other high-end electronic items that are available at a considerably reduced price.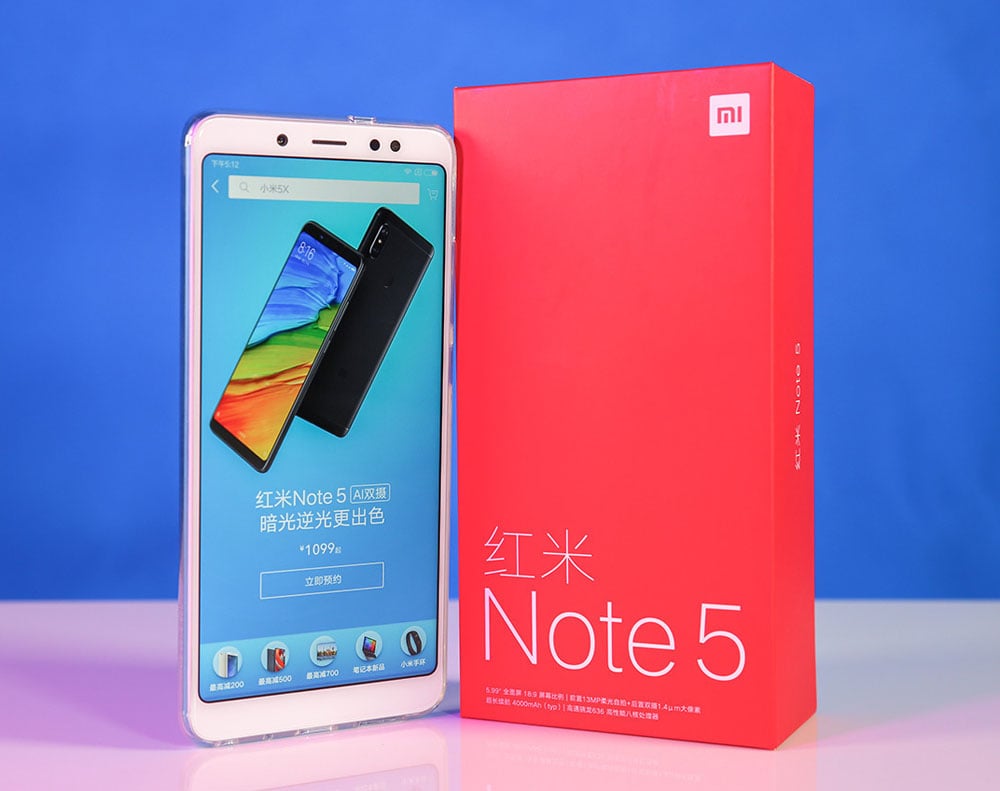 Banggood is offering fashion-conscious people a lot to cheer about in the form of big discounts on a myriad of stylish items like the Goral S5 stylish design color display smartwatch, Women Brief O-neck Split Hem Cotton Long Blouse and lots more. The 'Home & Outdoor' section, on the other hand, is brimming with items that come in handy in day to day life.
In order to check out all the products and avail the discounts, all you need to do is to visit this link. Note that there are just 2 days remaining for the promotion to be updated.
Get Big Discounts On Popular Brands On Banggood