The Dussehra Shopping Fest Kicks Off On Banggood; Avail Unmissable Deals And Great Discounts!
by Vinay Patel ago0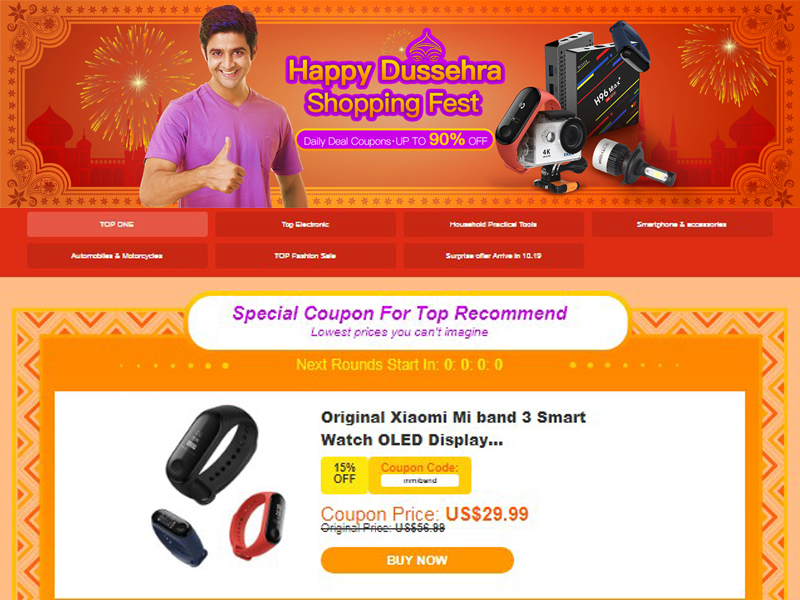 While Dussehra marks the end of Navratri, the celebration continues with Banggood offering up to a whopping 90% off on a wide selection of items in the form of daily deal coupons. The promotion dubbed, 'Happy Dussehra Shopping Fest' has been split into multiple categories to expedite the search process.
As part of the aforesaid promo, Banggood will be offering up to 15% coupon for the Top Fashion Sale section on October 16th. You can avail up to 42% off coupon on the Smartphone & Accessories section on October 17th.
Likewise, the site will be doling out up to 18% off coupon on Top Electronic section on October 18th and up to 42% off coupon will be available for the Automobile & Motorcycle category on October 19th. Let's check out some of the items that you can buy at a considerably lowered price during this promotion.
If you've restlessly been waiting to get your hands on the Xiaomi Mi Band 3 smart bracelet, it may interest you to know that the coveted fitness band has now gone up for sale carrying a dropped price of just $29.99. Apart from receiving this discount, you can use coupon code inmiband to reduce your grand total to just $29.99.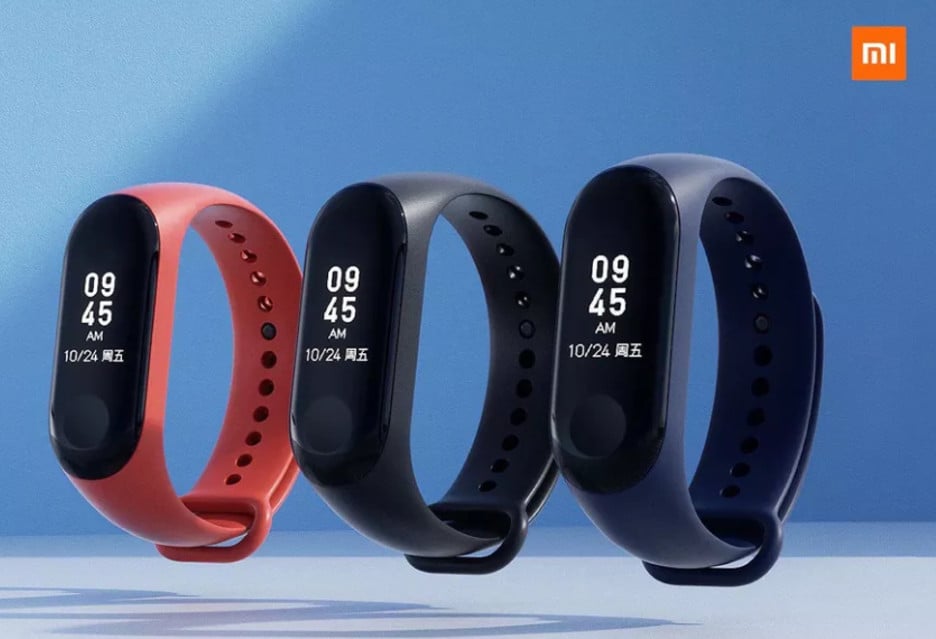 Moreover, there's the Xiaomi QIN AI phone, the NEWMIND F15 Flip cellphone, and various other items under the 'Special Coupon For Top Recommend' section that you can buy at a reduced price. On top of that, each item featured in this section has been assigned specific coupons that can be used to get additional discounts.
The 'Top Electronic' category has further been divided into 3 sub-categories i.e. Arduino Compatible SCM & DIY Kits, Security & Protection, and Home Audio & Video. More importantly, the items included in the above-mentioned sub-categories are up for grabs bearing heavily discounted price tags.
You can get an extra 10% off on the Arduino Compatible SCM & DIY Kits, 12% extra discount on the Security & Protection and a considerable 15% additional discount on the Home Audio & Video sub-categories by using specific coupons.  Similarly, the 'Household Practical Tools' category has coupon codes assigned to all items.
The 'Smartphone & Accessories' segment includes a slew of Samsung accessories, earphones, speakers, smartwatches and fitness bands. You can avail great discounts on some of the most popular smartwatches like the Bakeey M3C Plus, the Zeblaze THOR 4 Plus and lots more.
The rest of the items have been separated into a couple of other categories called Automobiles & Motorcycles and Top Fashion Sales. You can head straight to this link if you're interested in checking out all the products that you can buy without emptying your pocket.
It is worth noting that the promotion sale will only be valid for a limited period of time. Moreover, the coupon codes are also likely to expire in due time.
Check Out Banggood's Happy Dussehra Shopping Fest
Download Banggood App To Get A 10% Off App Coupon