DXOMark scores the Xiaomi Mi Mix 3's camera at 103, same as the Note 9!
Xiaomi has just released its most innovative flagship smartphone of 2018, the Xiaomi Mi Mix 3. While the design is one of the biggest highlights of the device, the company wants us to know that they have put a lot of efforts in its camera department as well. This is why even before the Mix 3 launch event was officially over, DXOMark outed the official score for its camera and it's really impressive. The independent benchmark platform gave it a high score of 103, making it the best Xiaomi smartphone camera in the market today.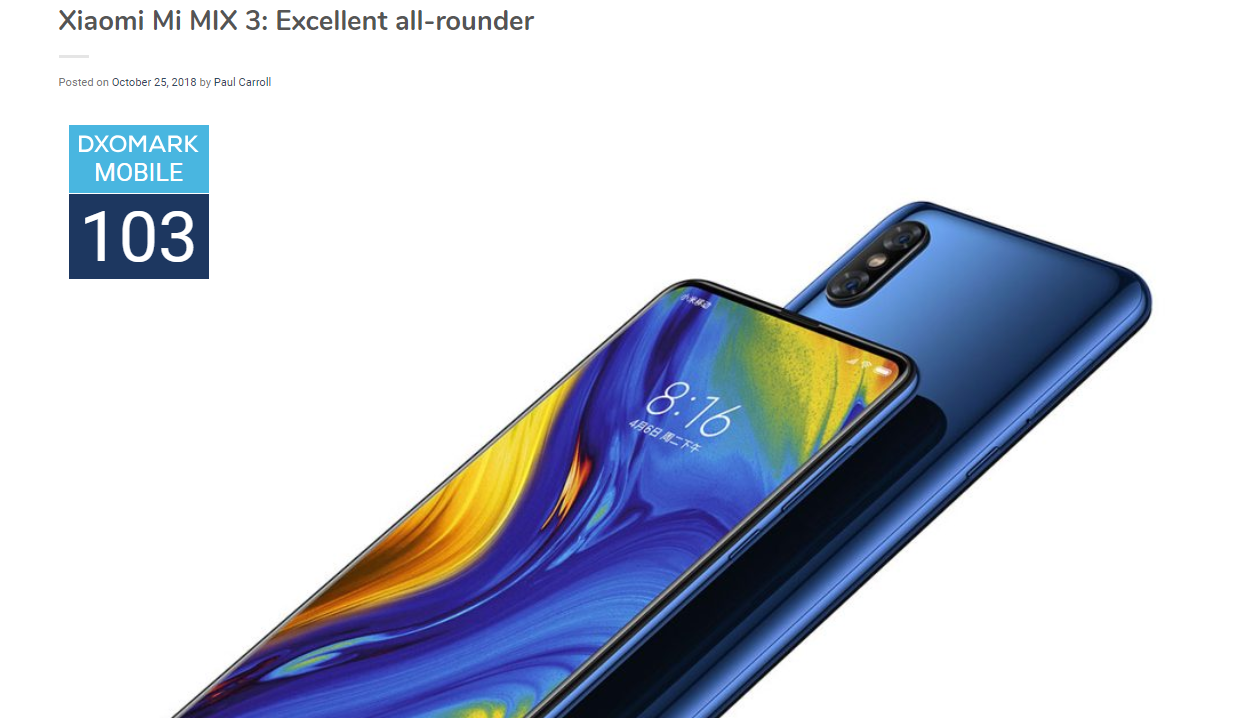 Xiaomi's recent efforts in improving its camera quality has paid off. First, it was the Mi Mix 2S that came close to the iPhone X and the Mate 10 Pro when it came to camera performance. This year's Mi 8 even surpassed the Mix 2S with a score of 99. Now, with the Mi Mix 3 scoring 103, Xiaomi flagships are finally in the big boy club featuring top-end cameras. In fact, the phone's 12+12MP rear cameras got a score of 108 in photo surpassing even the Note 9.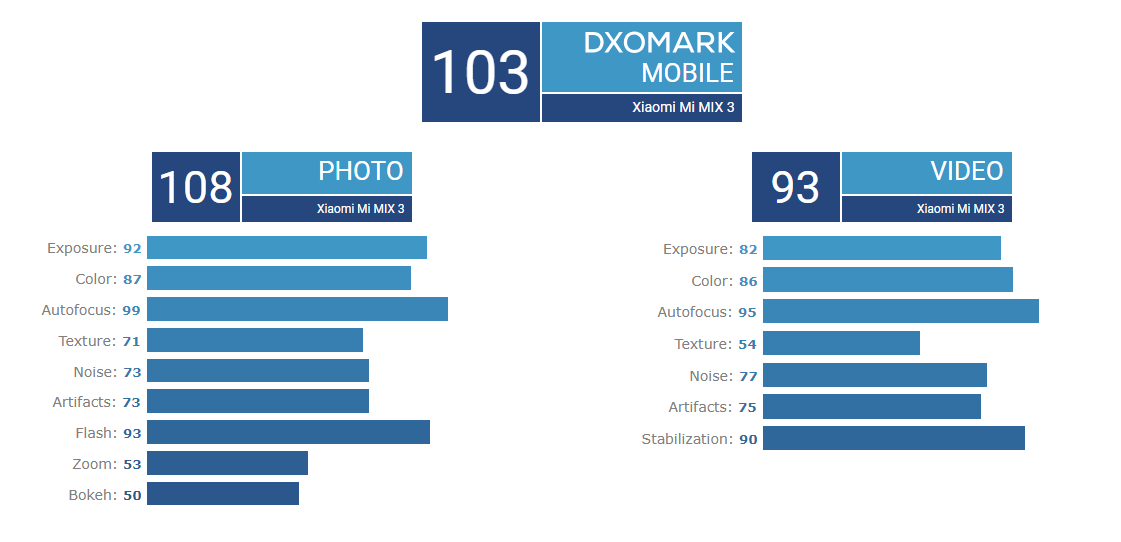 With a magnetic sliding full-screen design, powerful cameras, top of the line hardware and a competitive price tag (<$500), the Xiaomi Mi Mix 3 is really turning out to be a must buy in the affordable flagship segment.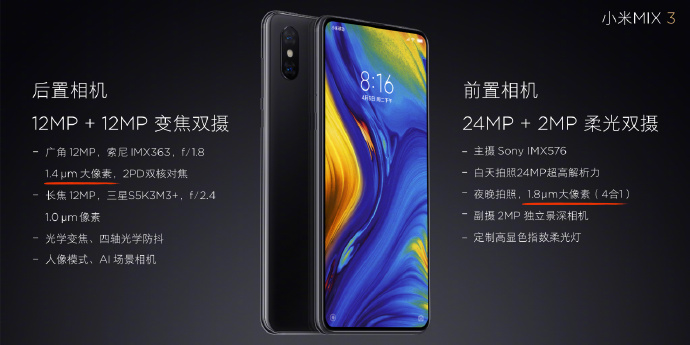 You can read more about the DXOMark Mi Mix 3 camera review from here. Our launch article of the phone will be up shortly, so stay tuned!