Giveaway – Win 3 BlitzWolf USB Charging Data Cables (2 units)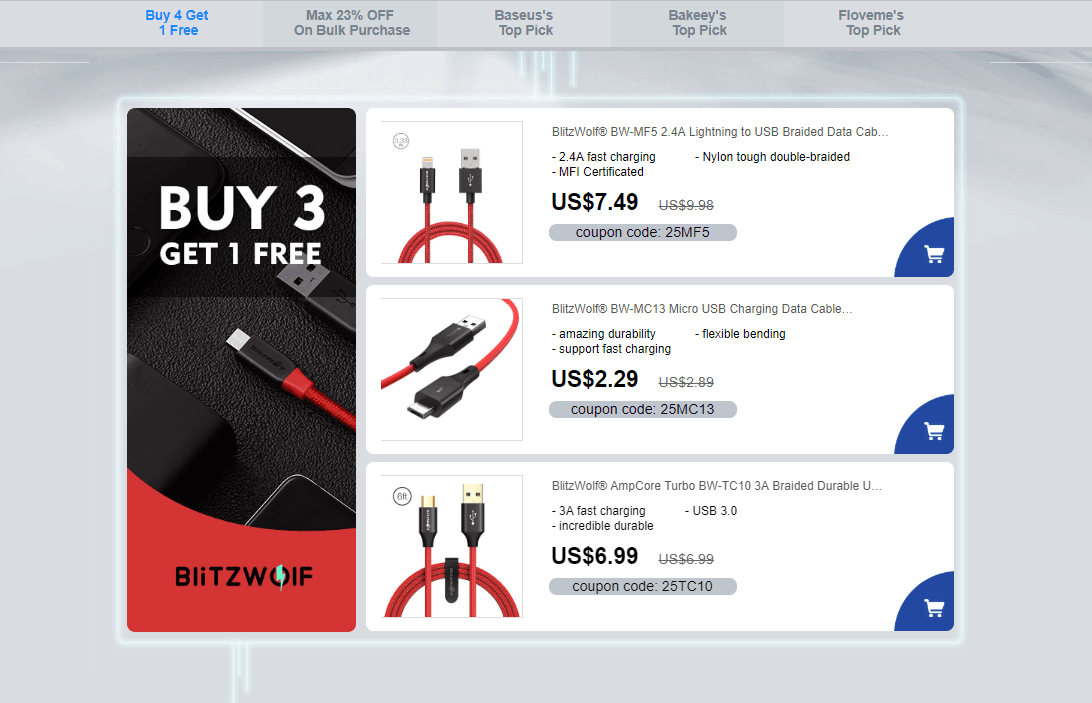 Gizmochina along with Banggood is conducting 2 units BW-MF5, BW-MC13 and BW-TC10 3 USB Charging Data Cables as giveaway gift to 2 lucky readers. Like always, you just have to follow the steps mentioned on the Gleam widget to get a chance to win this amazing gift.
Banggood has held a promotion called Connect The World With Faster Speed. There are a lot of USB data cable and charger plug on the deals page. Items of four reputable brands have big deals on this promotion page, such as BlitzWolf, Baseus, Bakeey and Floveme. Get the BlitzWolf specific items on this page on bulk purchase can have max 23% off discount. Also, you can buy 3 specific BlitzWolf USB cables and get 1 free. Some products participate in exclusive benefit of buy more save more.
BW-MF5 charging cable contains a verified serial number and an authorization chip issued by Apple, this original lighting connector ensures 100% compatibility with any Lightning device. Reliably transfer files and fast charge your device with the BW-MC13, which is strong and durable. BW-TC10 is compatible with most Type-C digital devices such as smart phones, tablets, MP3 players, digital cameras, camcorders, hard drives, e-readers, power banks and portable game players.
You can click here to get more information about the promotion event.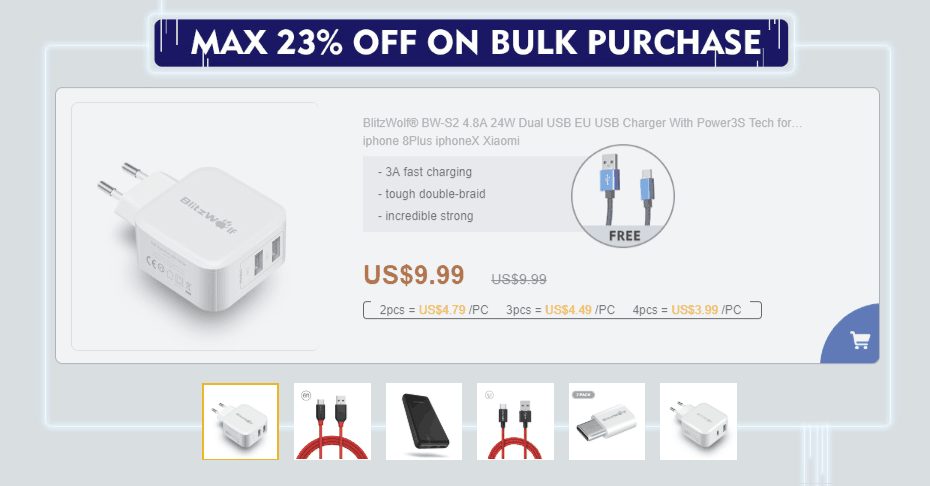 How to entry this giveaway? Just follow these steps via Gleam widget:
Visit Connect The World With Faster Speed Promotion Page on Banggood's website( buy USB charging cable and charging plug on Banggood's APP: https://bit.ly/2tBvb9P).
Share this giveaway contest on Facebook, Twitter and Reddit;
Terms & Conditions:
1. The giveaway is an international giveaway.
2. We are not responsible for lost shipments.
3. We are not responsible for any duties, import taxes that you may incur.
4. We reserve all rights to make any changes to this giveaway.
5. The prize will be shipped in a month when the giveaway end.
Just follow the steps mentioned in the Gleam widget to participate in the giveaway.
Once again, good luck.
Giveaway – Win 3 BlitzWolf USB Charging Data Cables (2 units)