Get Up To A Whopping 60% Off On BlitzWolf-Branded Items On Banggood
by Vinay Patel ago0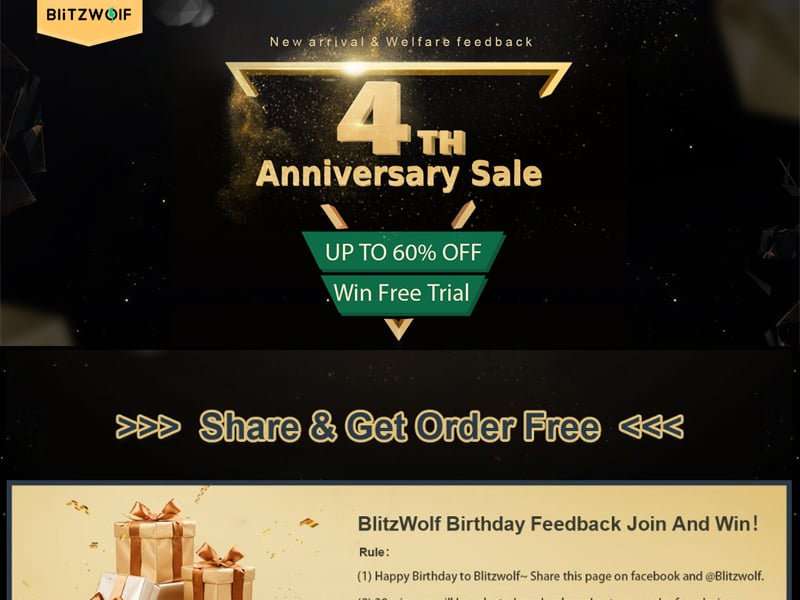 As part of its 4th Anniversary Sale, BlitzWolf is doling out up to 60% off on a wide selection of its products. Aside from that, the tech company is giving buyers an opportunity to win free gifts.
This recently kicked-off promotion has been split into multiple categories in a bid to simplify the search process. You can participate in the BlitzWolf Birthday Feedback and get order free. In order to win, all you need to do is to share the promotion page on Facebook and @BlitzWolf.
Thirty winners will be randomly selected from October 27th to November 12th. The lucky winners will be eligible to get their order free during the aforesaid period; however, it is imperative for you to bear in mind that the offer will only be valid for BlitzWolf branded products.
Winners will be contacted by BlitzWolf customer service staff after their names are revealed on BlitzWolf Facebook page on November 13th.
Alternatively, you can guess the product in a picture in the next category dubbed 'Guess And Win' and win a chance to get the product without spending a dime. Participants need to guess the name of the product along with its unit price range. Note that you're allowed the error of +- $1 USD.
Those interested in participating in this need to post their answers on BlitzWolf's Facebook page before November 1st (UTC+8). Thirty randomly chosen customers with the closest answers will win this product. Winners will be announced on November 2nd (UTC+8)
The 'New Arrival' category features the BW-HP1 wireless Bluetooth headphones, the BW-SHP6 EU plus Wi-Fi smart socket, the BW-P8 fast charging power bank, and the BW-BS7 Bluetooth octopus tripod. More importantly, you can avail considerably discounts on the aforesaid products.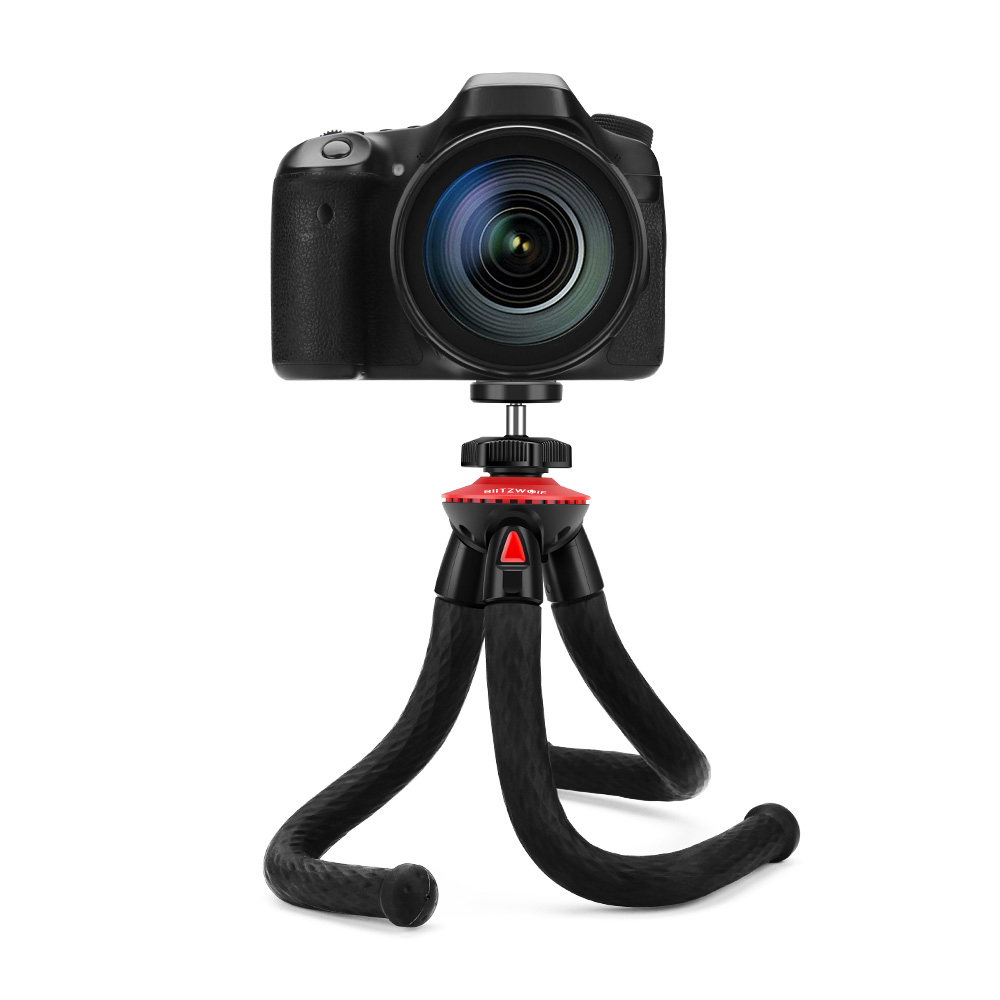 When you buy one of the two packages included in the 'Buy 1 Get 1 Free' section, you can get another product along with it as a free gift. For instance, when you buy the BW-AS1 wireless Bluetooth speaker at a discounted price of just $72.99 along with the BW-S4 desktop USB charger at a reduced price of $19.99, you not only save $19.99 but also get a free gift.
You can apply a specific coupon code after adding 4 products included in the 'Buy 3 Get 1 Free' section to get one product free. You can head straight to this link if you're interested in checking out all the rest of the products and take advantage of the promotion before it comes to an end.
Check Out BlitzWolf 4th Anniversary Sale On Banggood
Download Banggood App To Get A 10% Off App Coupon