Pre-Order Newwear Q13 ECG+PPG Smart Watch For Only $19.99 On Banggood
by Vinay Patel ago0
Keeping a track of your health and various sports activities would normally prove to be a backbreaking task. However, the market is brimming with all sorts of fitness bands and smartwatches that take care of this arduous task.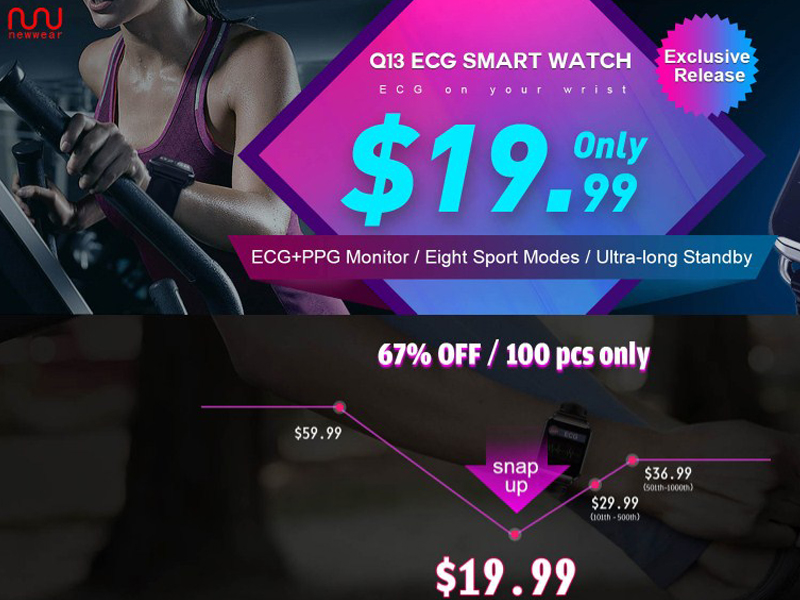 On the downside, a feature-rich smartwatch would set you back a pretty penny. But if you've been waiting with bated breath for smartwatch prices to drop, we got good news for you.
The Newwear Q13 sports an easily readable 1.3 inch IPS screen bearing a 240×240 pixels resolution. This eye-catching display is further augmented with an equally appealing leather strap that's 260mm long and 22mm wide.
Aside from sporting a striking appearance, the Newwear Q13 smartwatch is loaded with an impressive array of features. The watch boasts an IP67 waterproof and dustproof design to ensure you can wear it while swimming, washing hand and even in rain without worrying about inflicting any sort of damage to it.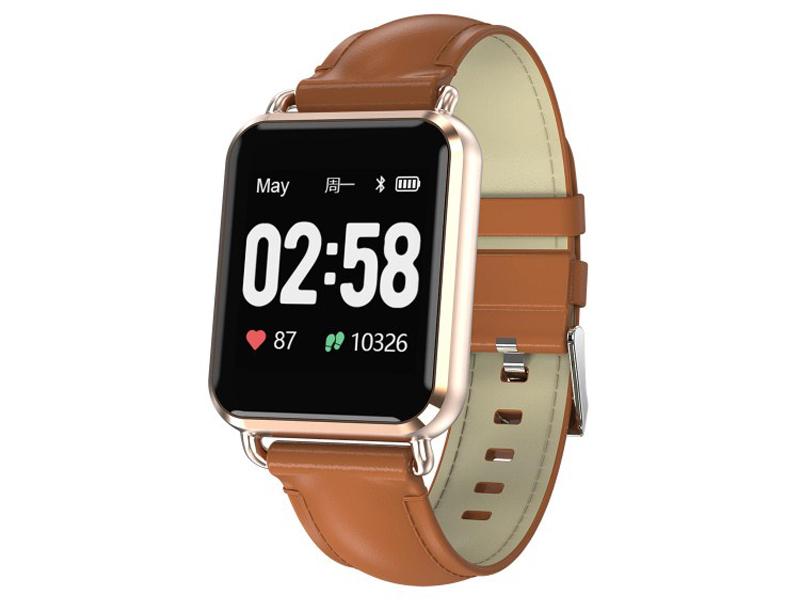 Moreover, it comes with a heart rate monitor, blood pressure monitor, and a sleep monitor. The Q13 also support multi-sports modes like walking, running, climbing, swimming, football, ping-pong, basketball, and badminton.
As if that weren't enough, the Newwear Q13 smartwatch lets you reject an incoming call and receive notifications for missed calls and messages. It also has a pedometer that counts each step you take with the help of motion detection.
The Q13 runs on Android 4.4 (or above), iOS 8.0 (or above) OS and is backed by a 230mAh battery that delivers a standby time of about 30 days, and using time of about 6 days. It features a magnetic charging and can be fully charged in 2.5 hours.
If the Newwear Q13 ECG+PPG smartwatch has stirred your interest, you can head straight to this link in order to check out the rest of its specification. The watch is currently up for pre-order bearing a dropped price of just $19.99 on Banggood.
This noteworthy 67% discount will only be valid for the first 100 pieces, while the next 500 pieces will sell for $29.99. The remaining 1000 pieces will set you back $36.99. The Q13 is available in three stunning color versions.
You can follow this link to check out the promotion page and get a chance to win a free order since Banggood will be giving free order every day by randomly selecting 5 people from the ordering customers. These lucky customers will receive the Newwear Q13 smartwatch for free.
Get 67% Off On Newwear Q13 ECG+PPG Smart Watch
Download Banggood App To Get A 10% Off App Coupon