Avail Great Discouts And Save Extra Money On Top-Branded Items On Banggood
by Vinay Patel ago0
As part of its recently kicked-off 2018 Doble11 campaign, Banggood is offering a wide selection of products at unbeatable prices. As if that weren't enough, the Chinese online store is offering buyers a chance to save extra money on select brands.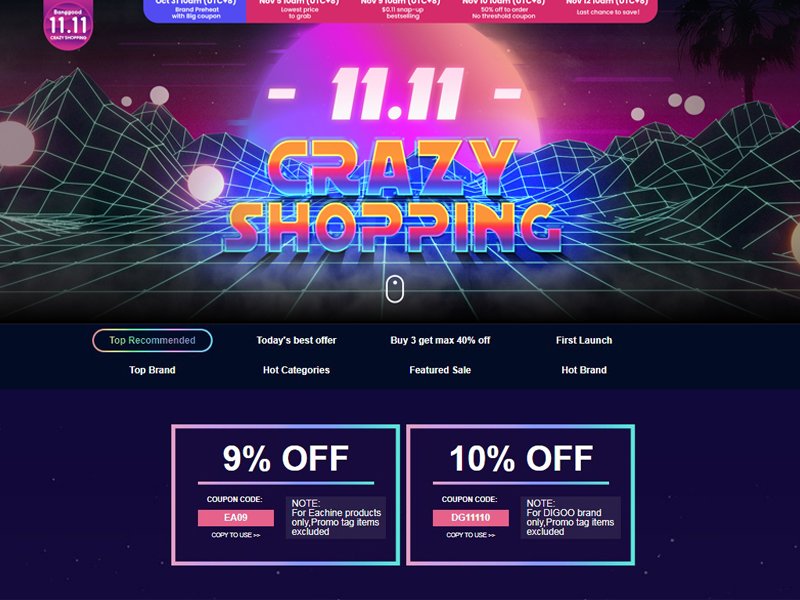 Keeping in line with that, Banggood is giving an extra 9% off on Eachine products in the form of coupon code EA09, which can be used during the checkout process. Likewise, buyers can avail an additional 10% discount on DIGOO branded items.
In order to avail the discount, all you need to do is to apply coupon code DG11110 before proceeding to checkout. Note the aforesaid coupons for Eachine and DIGOO products will not be valid for Promo tag items.
The items that have gone up for sale carrying discounted prices as part of Banggood's Doble11 promo have been split into multiple categories. In the 'Top Recommended' section, some products like the Xiaomi Redmi Note 6 Pro have been assigned specific coupons that you can use for additional discounts, in addition to taking advantage of the regular discounts available on their retail price.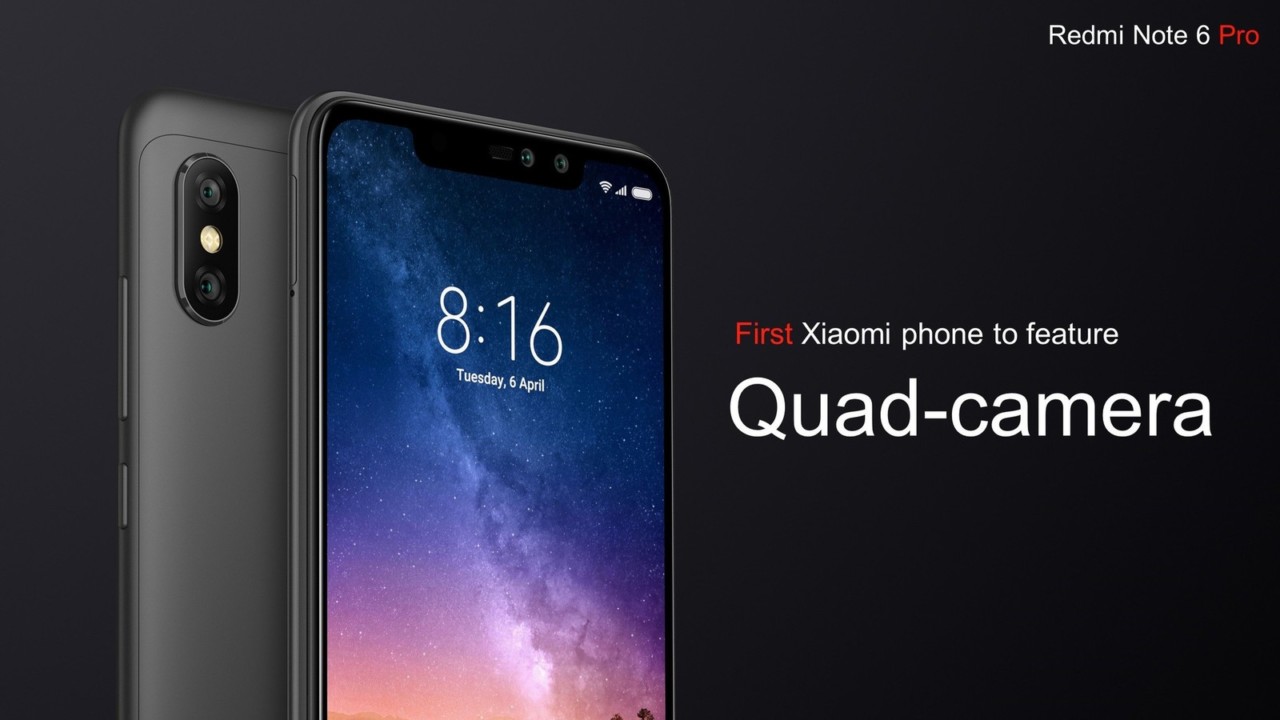 The next category called 'Today's Best Offer' features items that not only carry discounted price tags but are also assigned specific coupons to help buyers avail an extra discount. The category features the LeTV LeEco Le Max 2 X821 smartphone, Xiaomi's 90 Fun Umbrella 2 and lots more.
The 'Buy 3 Get Max 40% Off' category has further been divided into two sub-categories — Cost Effective and Best Deal. Each sub-category is crammed with all sorts of highly-useful items like the DANIU Electrical Cutting Plier Wire Cable Cutter, BlitzWolf BW-CB7 2.4A 3.33ft/1m Micro USB Charging Cable and lots more.
Recently launched items like the Mecool KM9 S905X2 TV Box and the GOME U7 Mini smartphone have been added to the 'First Launch' category, where you can buy these products without emptying your pocket. For example, you can buy the Bakeey B57 smartwatch, which usually sells for $39.99, at a dropped price of just 18.99 in this section.
Banggood is giving brand-conscious buyers a lot to cheer about as well. The Chinese online store that guarantees the best bang for your buck is offering big discounts on products from leading brands like Xiaomi, Eachine, BlitzWolf, and DIGOO.
The rest of the products that are currently up for grabs at considerably lowered prices have been added to the 'Hot Categories' section, which is further divided into various other sub-categories. You can buy smart tech, electronics & tools, RC toys, outdoors gadgets and lots more at unbeatable prices in this category.
If you're interested in checking out all the products and taking advantage of the discounts before the promo ends, just head straight to this link without wasting time.
Check Out Banggood 11.11 Crazy Shopping
Download Bangood App To Get A 10% Off App Coupon