Xiaomi's Lei Jun: I didn't vote in favor for the company's IPO, plans to release 5G Phones in March-April 2019
Xiaomi's CEO Lei Jun recently granted an interview as reported by Chinese blog CNBeta. The tech chief spoke on several issues ranging from the company's recent IPO offer to its plans for next year, including 5G technology. As you would recall, Xiaomi submitted an IPO application at the Hong Kong stock exchange in May this year. The company was subsequently listed in July. This came just 8 years after the company first opened shop.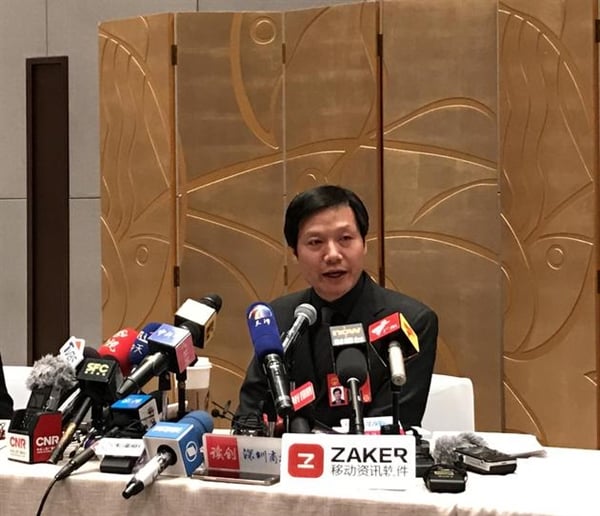 Lei Jun has now revealed that the decision to get listed wasn't his, neither was he in support of it, ab initio. The CEO disclosed that the idea of an IPO was mooted after the company's Board of Directors conducted an evaluation at the end of last year and came up with an argument that Xiaomi is ripe for an IPO. Lei Jun disclosed that he and two other executives were not in favour of going public and that would be better done in two or three years time. Apart from Lei Jun, Wang Chuan, Xiaomi's co-founder and senior vice president, also voted against an IPO.  Wang Chuan had earlier revealed in an interview that the reason for not voting is that Xiaomi is not short of money. He also believed the company will face several pressures after the listing such as investors, stock prices etc.
Lei Jun did not leave anyone in doubt by throwing his weight behind the listing, stating that this year is indeed a time for listing. He believes the company has greater prospects for the future. That is manifesting in the shipping estimates so far, as released by the company.  Xiaomi announced that its smartphone shipments had exceeded 100 million units bat the end of October which shows this year's target may likely be completed ahead of schedule. Lei Jun acknowledged the 100million shipment is a milestone but that the company is already thinking of maintaining the raid growth next year.
Speaking on the company's plans for the future, Lei Jun mentioned two aspects that the firm is focusing on; quality/user experience and globalization. Lei Jun hinted that Xiaomi presently has entered 80 countries and stands among the top five in 25 of these countries while aiming for the top three.
Read Also: Xiaomi AirDots TWS Earphone Youth Version with Bluetooth 5.0 launched
Lei Jun also spoke on 5G and Internet of Things (IoT). He revealed that the company will release 5G mobile phones in Europe between March and April next year. This he viewed as an important opportunity for the company, obviously to be among the first to adopt the next generation technology. Lei Jun equally hinted that as at the end of Q2 2018, Xiaomi's IoT platform has connected 115 million devices. The company's Xiao AI speakers rank second in the Chinese market among smart speakers. The CEO had earlier disclosed it had cultivated 20 to 30 mobile internet companies in India alone. Finally, Lei Jun stated that he is most concerned about the revolution in battery technology which will help solve the problem of charging smartphones. Lei Jun believes if button batteries could be developed to last for one or two years, it would be a revolution that would replace rechargeable batteries on devices.
(source)