Smartisan announces humidifiers, tripod, Level 8 suitcases, and smart speaker
by Habeeb Onawole ago0
At its event yesterday in Chengdu, Smartisan announced a bunch of new products including a new color variant for its Smartisan R1 flagship. Among the products it announced are humidifiers, suitcases, a tripod, and a smart speaker.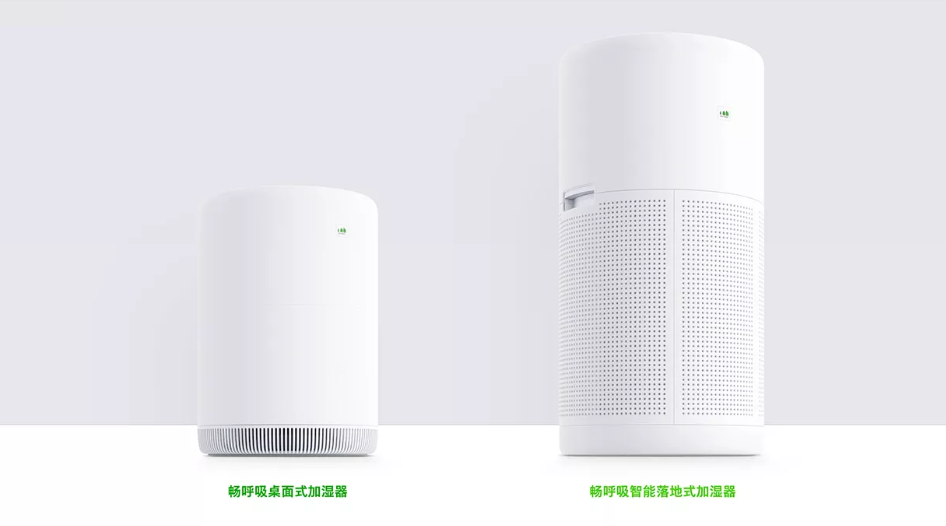 Smartisan Humidifiers
Smartisan announced two new humidifiers at the event. One is a portable version that can be placed on a table or mantelpiece while the other is a much bigger one that is placed on the floor. Both humidifiers have a water tank with 4L and 9L capacities respectively. They also have an antibacterial box that lasts up to 12 months before replacement and an X-90 evaporating core that can be washed and reused for up to 2 years.
Both humidifiers can be paired with Smartisan's smart app which will enable users to control the humidifiers, check humidity level and set working conditions.
The portable version is priced at ¥999 (~$145) and the bigger version has a price tag of ¥1999 (~$289).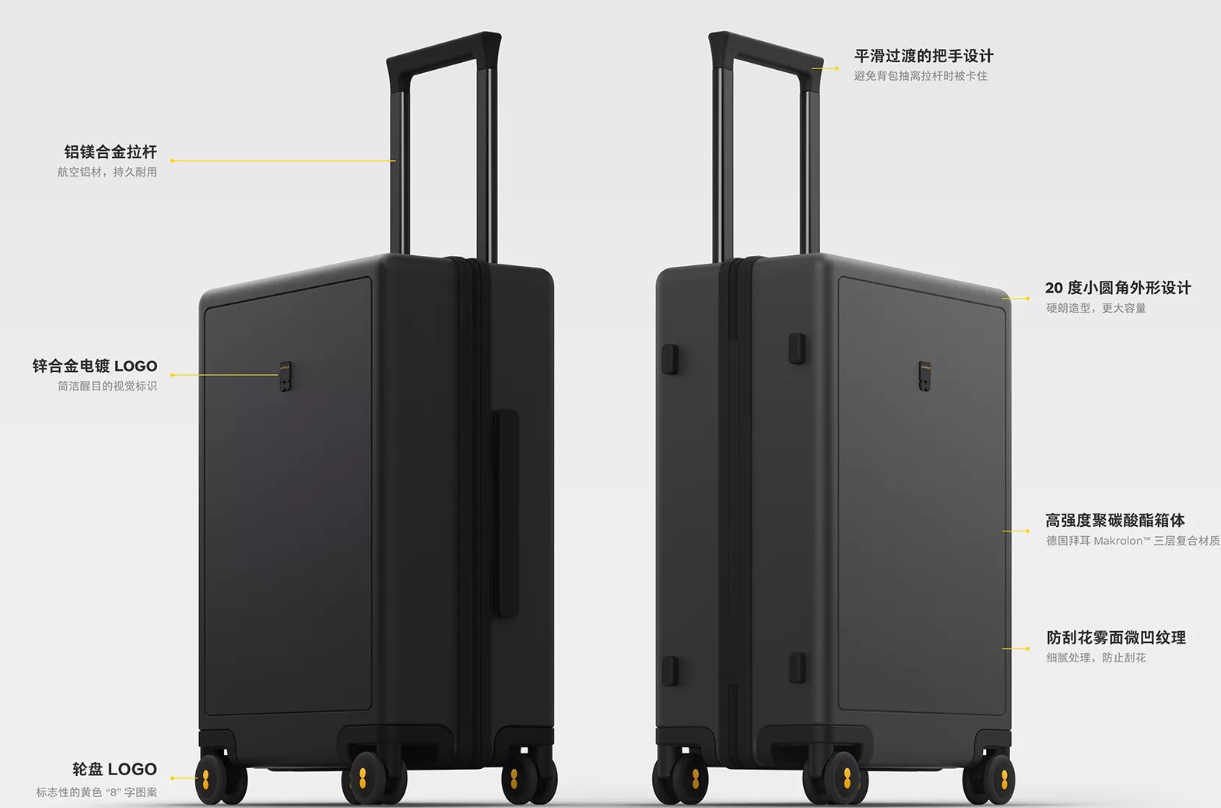 Smartisan LEVEL 8 Suitcase
The Level 8 Suitcase comes in two variants – regular version with a polycarbonate body and a business version with a magnesium alloy body.
The regular version is made of Bayer's Makrolon polycarbonate. It has YKK zippers, a TSA lock, a 4-level adjustable aluminum alloy lever, and 360° wheels. The briefcase has a 38L capacity and weighs 3.5 kilograms. It is priced at ¥299 (~$43) and is available in black.
The business version is covered in grade 6 aluminum on the outside and grade 5 aluminum on the inside. It has a front door compartment, a bunch of removable compartments for packing various items. There is also a 20000mAh built-in power bank with USB-C, lightning, and Micro-USB connectors and support for 18W fast charging.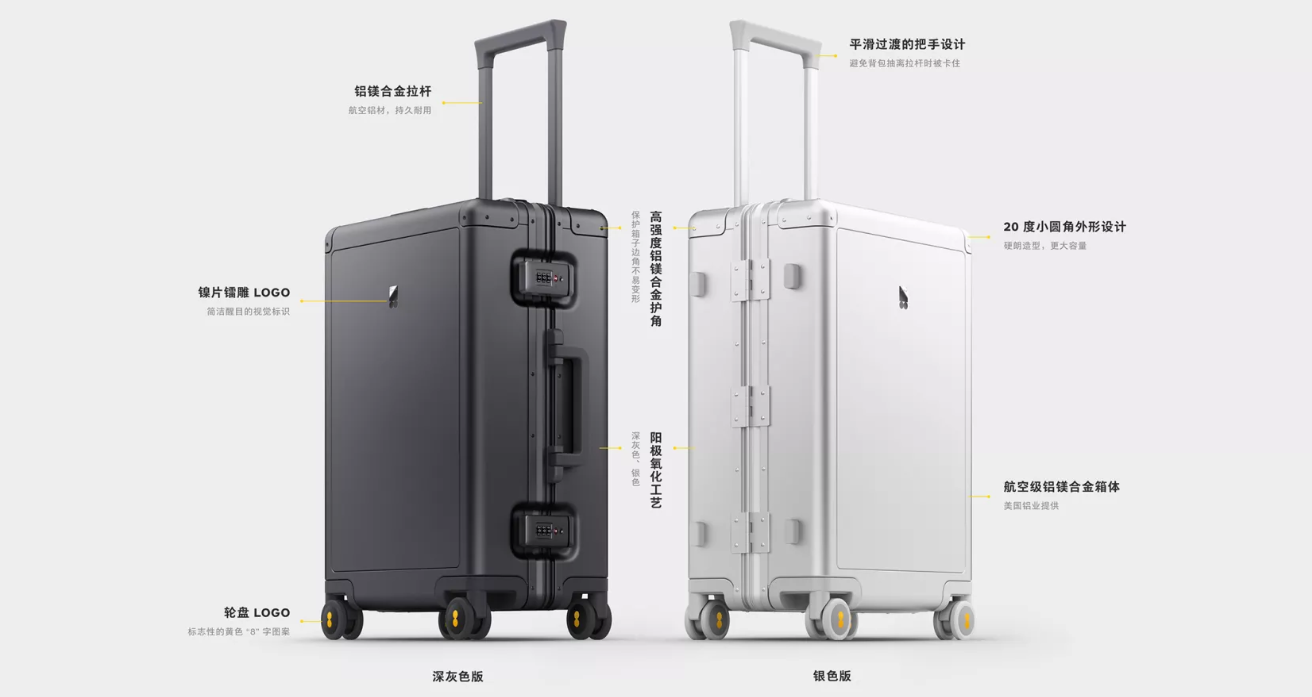 The business version has a 36L capacity and comes in two variants. There is the standard version that doesn't have the front door compartment and only has two TSA locks. There is the ultimate version that has the front door compartment for holding important documents and even a 14-inch laptop. It also has three TSA locks.
The standard business version is available in two color variants – a silver model priced at ¥999 (~$145) and a dark gray variant priced at ¥1199 (~$173). Both are available for pre-order already. The ultimate version will be available next year and will be sold for ¥1999 (~$289).
Smartisan David and Shire D1 Smart Speaker
Smartisan also announced a smart speaker at the event. The David and Shire D1 smart speaker is shaped like a flask. It has a two-tone design – an upper part made of metal with a mirror finish and a lower part covered in fabric.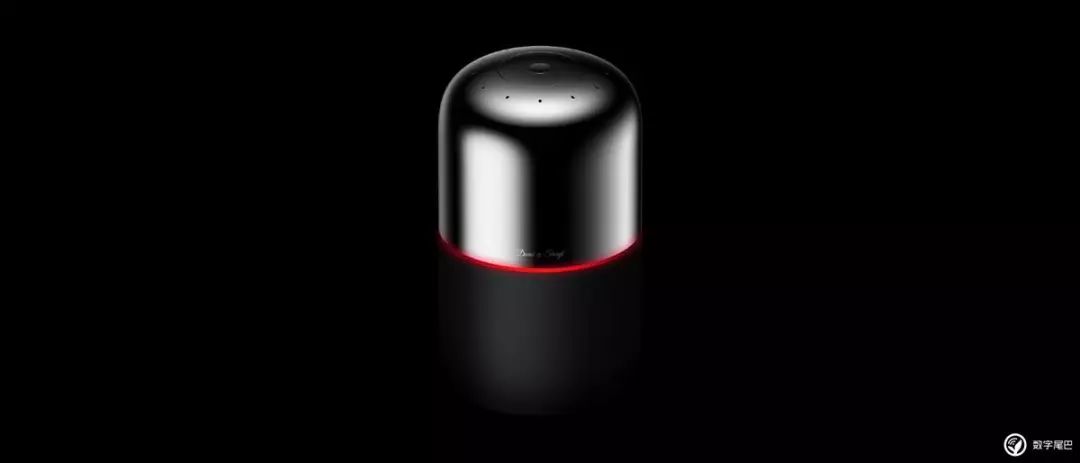 There are media playback controls on top of the speaker. It also has a built-in assistant and owners will be able to switch between two voices (male and female). Smartisan says the speaker can stream up to 17 million songs from an online music library.
The David and Shire D1 smart speaker is priced at ¥899 (~$130).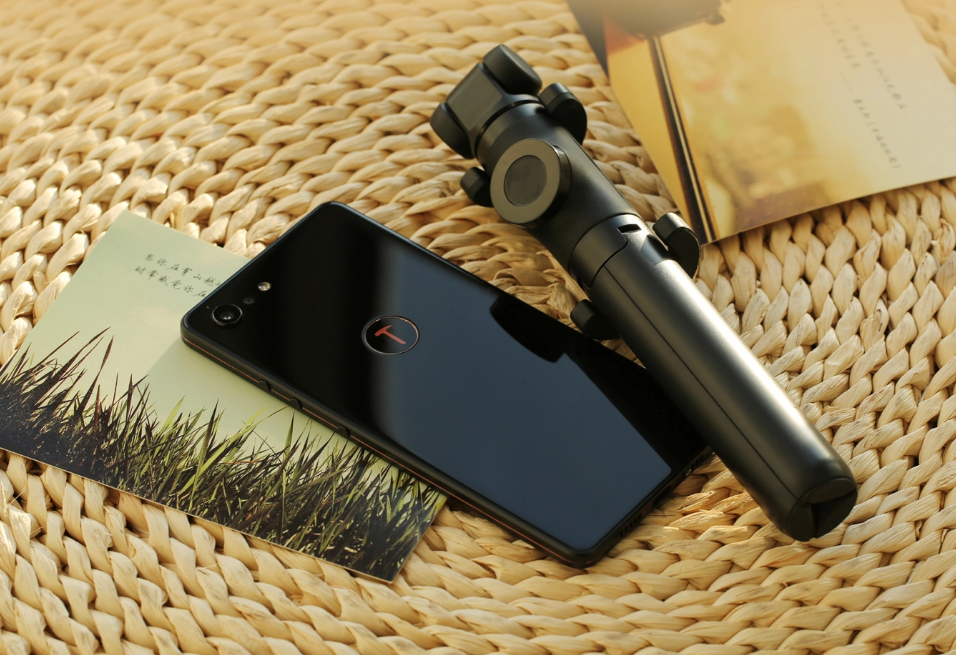 READ MORE: Smartisan's Infinite Screen feature could be the future of navigation
Smartisan Tripod
The Smartisan Tripod is made of aluminum alloy and can work either as a monopod selfie stick or a tripod. It has a remote control with a 10-meter range and the head can swivel 360°. It measures 20cm in length when folded and weighs 160g. Smartisan says it is compatible with iOS 5.0+ and Android 4.3+ devices. It is priced at ¥99 (~$15).