At the launch event of the Smartisan Nut Pro 2S smartphone, Smartisan also announced the new Smartisan OS 6.6.5 update which comes with 41 new features. The newly unveiled Nut Pro 2S runs on the new Smartisan OS 6.6.5 which comes with three major Infinite such as Infinite Screen, TNT Workstation and Bullet SMS.
Infinite Screen
Infinite Screen brings a new kind of VR driven gesture-based navigation on Nut Pro 2S in which all the pages appear as if they are tiled in the space and users are just required to move the Smartisan phone in appropriate direction to switch to that page. Here is a video that showcases the experience of navigating through the world of unlimited screens.
In the above video, it can be seen that Infinite Screen offers an unlimited space of maps on which the users are required to move their phones to browse through them to carry out certain functions. Few seconds in the video, a girl can be seen snapping a selfie by simply lifting up the phone and accessing the camera app without using her fingers. After shooting a selfie, she moves the phone to the right to access the messaging app in order to send the snapped photo to her contact without even touching on the screen once.
Smartisan has partnered with a number of manufactures to develop Infinite Screen. For example, Face++ provides technical support for human eye tracking and Gaudi Maps has customized map functions for its depth.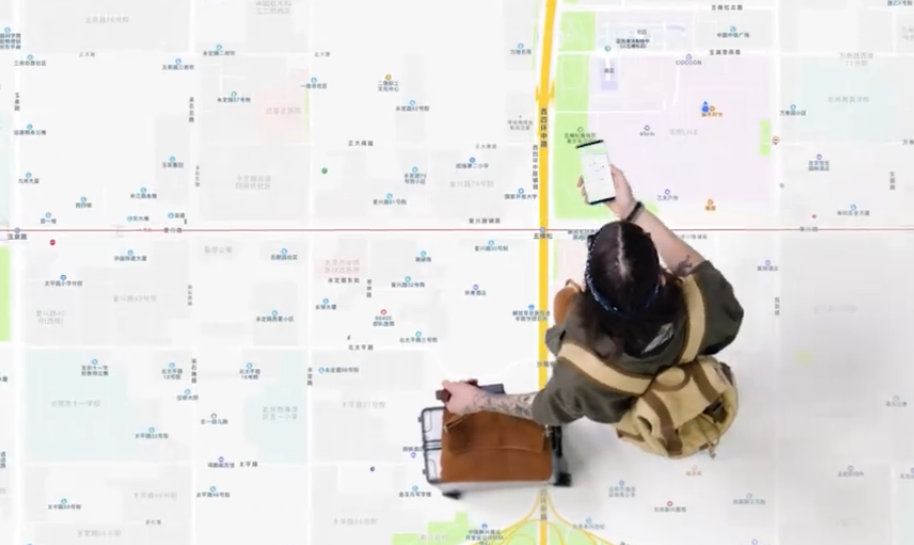 The whole idea behind introducing Infinite Screen is to minimize the movement of the fingers on the phone. Since the function requires OS optimization along with the usage of backend hardware to load all the nearby tiles/pages in real-time, it remains to be seen how it will work in reality. Moreover, since users must move along with the phone in the so-called "infinite" world while using Infinite Screen, there is a risk of accidentally hitting people that are standing near.
TNT Workstation
TNT Workstation feature was first announced at the launch of Nut R1 flagship phone few months ago. Smartisan CEO Lao Luo did not demonstrate the TNT workstation feature that allow users to take advantage of full-fledged desktop experience by connecting the phone to a larger display. He only confirmed that apart from Smartisan Nut R1, the Nut Pro 2S will support TNT Workstation.
Read More: Smartisan is developing a new OS to take on Android, coming in six months!
Bullet SMS
Bullet SMS is a fast and convenient chat software that supports voices and text messages. Since it is available through global fall function, it can be accessed through any screen without entering the app. It brings three kinds of messaging options such as voice + text, pure voice and plain text. When voice + text is selected, it will be able to recognize and convert voice into text. Smartisan claims that the voice recognition rate is as high as 97 percent.
(source)