Samsung has finally unleashed its first foldable phone at the Samsung Developer Conference (SDC) 2018. The actual name of the device was not disclosed at the event, but Samsung revealed that its bendable phone will be featuring Infinity Flex Display. The folding mechanism of the Infinity Flex Display will allow consumers to use it as a tablet as well as a smartphone. Samsung also confirmed that the One UI, a customized version of the Experience UI will come preinstalled on its foldable smartphone.
Since it wasn't the dedicated launch event for the Infinity Flex, the South Korean tech giant did not showcase the actual device at SDC 2018. So, instead of revealing the Infinity Flex, the company revealed its bendable OLED panel. The OLED panel can fold vertically and when it is opened, it offers a larger 7.3-inch viewing area.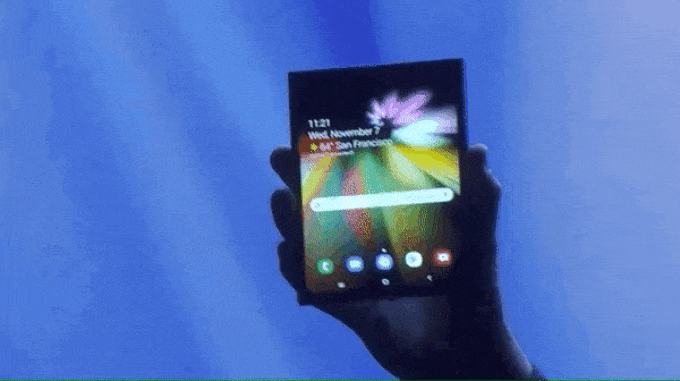 When folded, the external screen of the Infinity Flex will offer a regular smartphone-like experience that will allow users to use all the apps without opening the device in tablet mode. When the device is unfolded, the One UI can smartly remember the apps that are already opened, and they seamlessly transform for the tablet mode. The One UI has been developed by Samsung in collaboration with Google and Android developers. The One UI has a very simple appeal and all the important functions are placed at the bottom of the screen which makes it easier to operate the device with single hand. The One UI can keep three apps open simultaneously.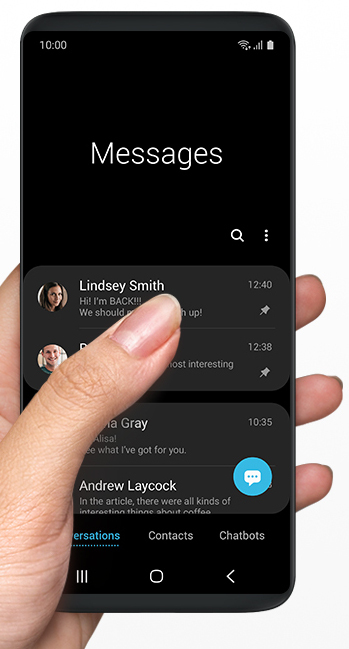 The company is reportedly planning to begin the mass production of this device from this month. Since there are technical difficulties in building Infinity Flex Display, it may not be easy to mass produce the foldable phone. The Infinity Flex Display is not made out of glass, but it features an advanced composite polymer that not only offers flexibility, but also durability.
The foldable phone will be opened and closed umpteen number of times by the user that may damage the folding mechanism and internal components. Hence, Samsung is using a foldable adhesive to secure all the innards to the flexible display. The South Korean company has reduced the thickness of the Flex panel by 45 percent by using a new polarizer, cover layer and substrates. This will allow Samsung's first foldable phone to sport to a thin profile. Lastly, the South Korean company did not announce any details on the launch of the foldable Galaxy phone.