Get Up To 50% Off And Free Shipping On UMIDIGI-Branded Smartphones On CooliCool
by Vinay Patel ago0
Looks like UMIDIGI fans are in for a treat. If you've restlessly been waiting to get your hands on a UMIDIGI branded smartphone, it might interest you to know that the Chinese mobile phone firm is now offering a wide selection of its well-received smartphones at unbeatable prices on CooliCool.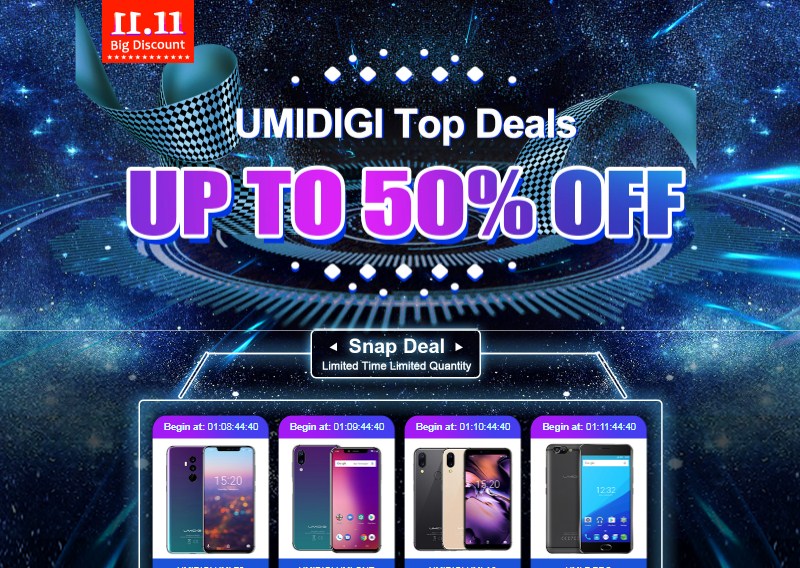 Dubbed as 'UMIDIGI Top Deals,' this recently kicked off promo offers up to a whopping 50% off on top-notch handsets that have been split into multiple categories to expedite the search process. So without wasting time, let's take a gander at this time limited promo.
The first section called 'Snap Deals' features the UMI Z2, UMI ONE, UMI A3 and the UMI Z Pro smartphones. More importantly, the aforesaid mobile devices are up for grabs bearing considerably reduced price tags.
For the sake of an instance, the UMI Z2 usually sells for $299.99 on online and offline stores, but you can now buy it for just $219.99 on CooliCool. This is a significant 27% reduction in the device's original selling price.
You can avail a 53% off on the UMIDIGI UMI Z2 smartphone if you buy it within a given time frame. This Hot Deal promo wherein you can get the coveted handset for just $139.99 is slated to end soon.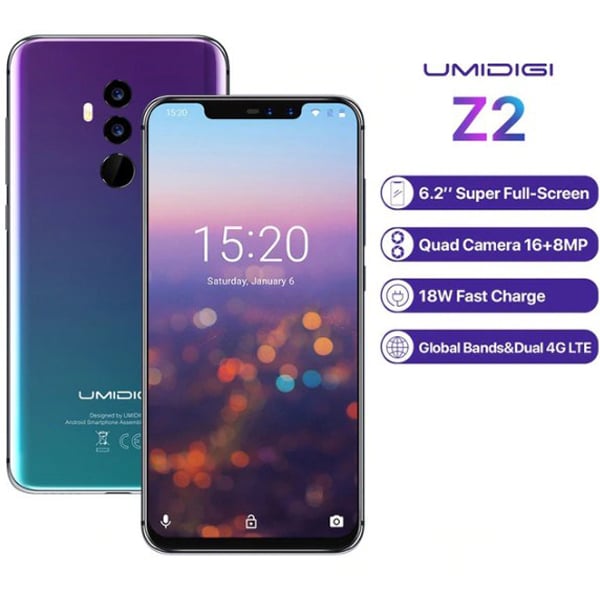 The UMI A3 usually carries a $149.99 price tag but you can take advantage of its global presale and get it for just $79.99. The Hot Deal promo, on the other hand, lets you buy it for only $59.99. This is a 60% drop in the phone's retail price.
Likewise, there's a 25% off on the UMI Z2 Special Edition smartphone that usually sells for $239.99. Thanks to the aforesaid discount, you can now buy for just $179.99. This discount will be valid for the twilight, blue and black color versions of the smartphone.
The UMI Z2 Pro smartphone comes in twilight and black color versions that would normally set you back $359.99. Much to the delight of cost-conscious buyers, UMIDIGI is now offering this feature-laden smartphone at a dropped price of $279.99 on CooliCool.

This is a 22% reduction in the handset's retail price and it will be valid for both color versions. The discount is specifically available for the model shipping from the from Hong Kong warehouse. Note that the shipping will be free.
Alternatively, you can go for UMI Z2 Pro smartphone with free from Europe. On top of that, you can receive a 20% off on the device's original asking price of $409.99. With this discount, which is valid for the twilight and black color variants, your grand total reduces to just $329.99.
Likewise, you'd be eligible to receive free shipping from Hong Kong when you order the UMI Z2 Pro Luxury Ceramic version. Aside from that, you can avail a 30% off on the phone's retail price of $429.99 and pay only $299.99. The discount is limited to the black variant only.
The UMI Z2 Pro Luxury Ceramic can also be shipped from Europe at no extra cost. On top of that, you get a 17% off on the mobile phone that usually sells for $459.99. You not only end up getting free shipping but also get a chance to buy the coveted phone for only $379.99 on CooliCool.
You can buy the UMIDIGI UMI ONE Pro, UMI One, UMI A1 Pro and the UMI Z Pro at unbeatable prices in the 'Hot Smartphone' category. In order to get up to 50% off on these UMIDIGI-branded smartphones, all you need to do is click here and visit the promotion page.