Expected release date and price for Samsung Galaxy F
by Habeeb Onawole ago0
The highlight of Samsung's Developer Conference was the announcement of its foldable smartphone. While we did see the device in action and had a glimpse of the new One UI designed for it, there was no specific information on when it would be revealed.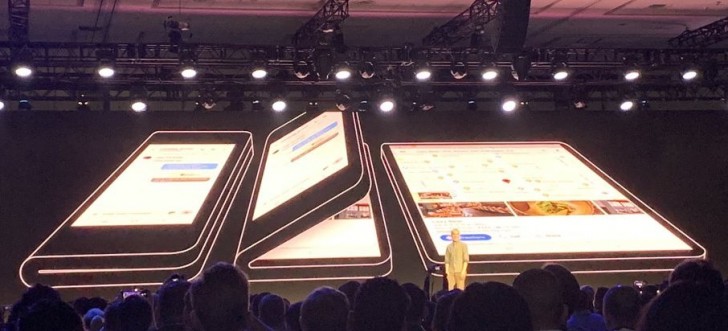 Details have surfaced from Korea about a likely release date not only for the phone which has been dubbed the Galaxy F but also the Galaxy S10 series.
According to The Korea Herald, the Galaxy F and the Galaxy S10 series will be launched in March 2019. This will be after their official unveiling at Mobile World Congress in Barcelona.
The launch of the Galaxy S series isn't unusual since that is more or less the period they get unveiled but since Samsung already said the Galaxy F would launch before the second half of the year, the March release date isn't out of place.
Samsung also revealed to the press that it plans to make at least a million units of the phone at first and see how the reception is before making more. However, it won't be cheap. Unconfirmed sources have said it will be priced at about $1800 which would make it one of Samsung's most expensive phones.
READ MORE: Samsung to announce Exynos 9820 on November 14
Samsung's foldable phone has gotten mixed reception since it demoed at the event. While some see it as the beginning of a new era, others think there is no need for it. Time will surely tell.
(Via)