Android Q will upgrade Split-screen feature to allow two apps run actively without pausing
One of the awesome features of smartphone interface provided by latest Android versions is the multi-window operations. The feature has existed in different forms over the years until the release of Android Nougat which brought a predictable and uniform implementation of multi-window support. Presently, there are three different multi-window modes: split-screen, freeform, and picture-in-picture which is available for phones in Android Oreo.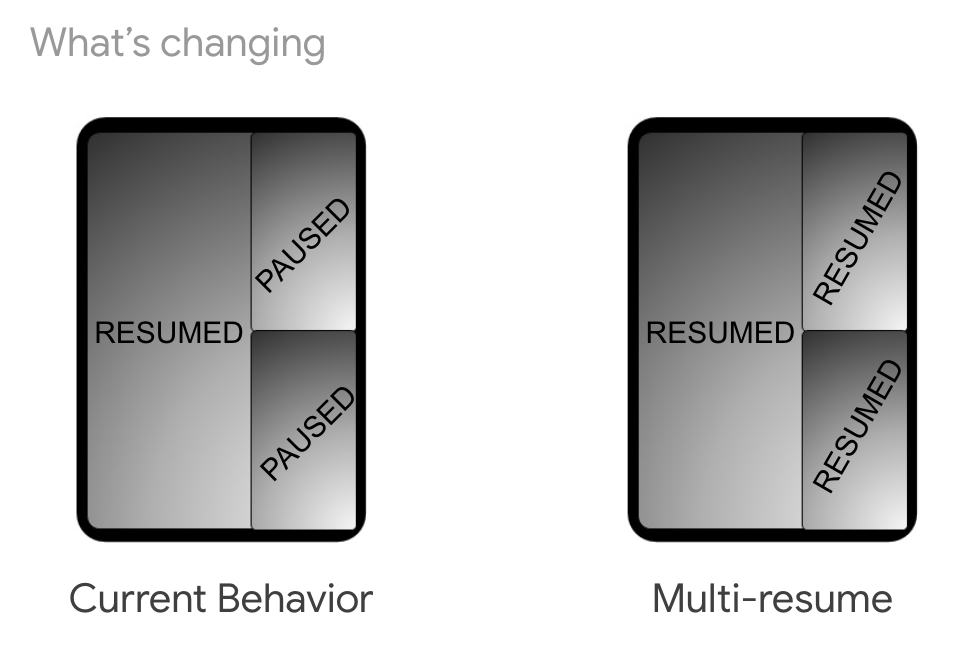 The split-screen feature lets users run two apps side by side but that isn't entirely true. Usually, the two apps can not run in real-time as one will be paused while the other one is active. For instance, if a user tries to run a gaming app and watch a video at the same time, if the video is active, the game will be paused and vice versa. Users will need to click on the on the window they want to be active before it will start running. Presently, there is no provision in stock Android to retain both apps as active and Android Pie has no solution. However, that will soon change with the coming Android Q. thanks to Android's recently added support for foldable smartphones.
Google is now reportedly introducing a new feature called "multi-resume" which is set to become mandatory in Android Q. The multi-resume feature will make it possible for multiple apps to be open and actually be running at the same time. Google will also start allowing manufacturers to keep all apps resumed/active when in multi-window. At present, this feature is available on Samsung latest models with the "MultiStar" module in Good Lock and in no distant time, native support will be available on all Android devices. There is even the possibility of the feature becoming available on Android Pie but since it has shipped, both the OEM and the app will have to opt-in in order to test this feature on an existing Android Pie device.  This will be a joint effort of OEMs and app developers and since it is a good feature, it might get adopted early.  Thus, OEMs will need to roll out an update to include support for multi-resume on the particular smartphone, and the app developer also needs to include a special tag in their Manifest to enable functionality for their particular app.
Read Also: Xiaomi Mi A2 Android Pie beta update rolling out
Android Q will, however, come with the multi-resume support as a mandatory behaviour. This is a sure indication that foldable smartphones will be the trend of 2019 as the feature is very much need for the interface to work with fluidity. Large screen smartphones and phones with split-screen support will find the feature beneficial as it would allow multitasking with ease.
(source)