LG trademarks five V series names including V40 and V90 in Canada
It's no secret that LG's smartphone division has been struggling for quite a few years now. Despite toying with new ideas and excellent offerings like the LG G7 ThinQ, and even the LG V30, the arch-rival of Samsung has failed to make its mark in the mobile market. Now, rumours are that the Korean smartphone maker might fuse its two flagship series – the G series and the V – into one. Echoes of these rumours were heard earlier in the year as well but now there seems to be some evidence to back it up.
As per a report by LetsGoDigital, five V series trademarks ranging from V50 to V90 were unearthed from the Canadian Intellectual Property Office as the company has sought approval of these monikers. The LG V90 moniker, in particular, was also trademarked in Mexico in July. Now, this doesn't necessarily mean that LG will be combining the two flagship ranges but the sheer amount of trademarks hint that it is a possibility. The other possibility is that LG continues its way with the current lineup. And the way in which the company has been churning out V series variants, it's only a matter of time before it requires these trademarks.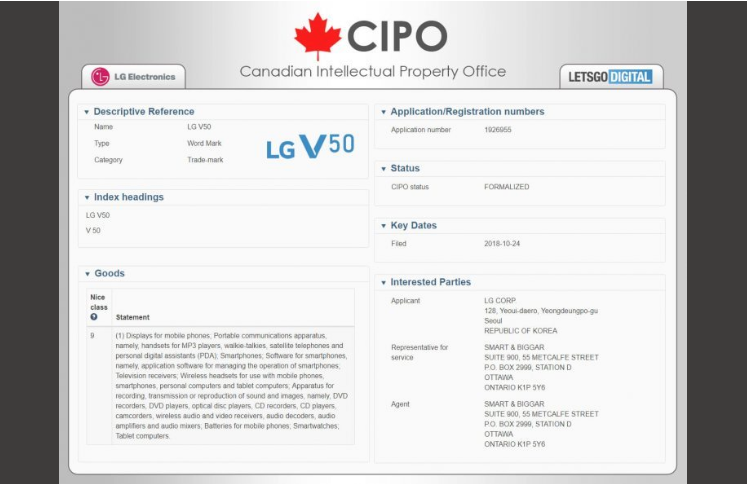 Of course, combining the G and V series makes more sense since there isn't much of a differentiating factor between the two and merging them would help sales figures. For now, this is all speculation and there are no concrete details as to what the troubled smartphone giant has in store for the future of its flagship devices. The company's latest flagship device is the LG V40 ThinQ  rocking five cameras.